Josh Duggar May Be On The Lam From Sex Rehab, Suspect Considered Horny And Gross
Featured
September 02, 2015 01:15 PM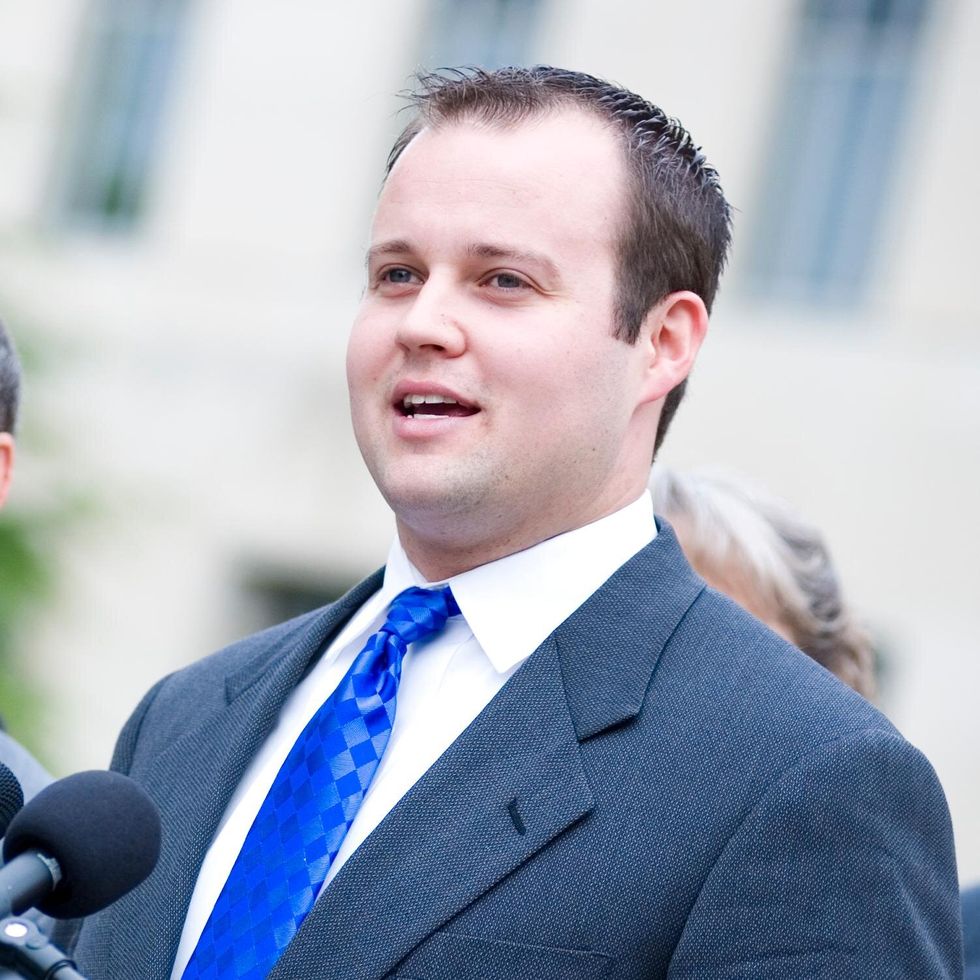 Suspect tends to have a visible erection at all times.
---
UH OH, they've LOST him. So we reported last week that whore-creeper former "family values" advocate Josh Duggar had gone to a "rehab center" in Rockford, Illinois, where he would learn (again) how to Lean In toward Jesus and Lean Away from vaginas what belong to porn stars, Ashley Madison robots, and other ladies what are not his wife. That rehab place is called Reformers Unanimous, and surprise, it's weird and creepy and screwed up, in the conservative Christian way. Journalist Shane Nicholson of the Rock River Times in Rockford confirmed to Gawker that yes, J-Dug was at the Reformers Unanimous place, getting the kind of treatment only a fundamentalist Christian asshole would seek out. (You know, the kind where they replace all real therapy with Bible study.)
[contextly_sidebar id="ZZlVjMwauBNP7iafOZiHtITs82pofali"]
But wait, what is this? Duggar may not have even checked in? The private plane owned by the Duggar family may have pulled a little bait and switcheroo that day, flying both to Rockford, and ALSO to Paragould, Arkansas, home of the "There is nothing in Paragould"? Let's flip through this gossip rag and see what it says:
Reports from the Illinois rehab facility believed to be housing the disgraced Josh Duggar indicate that the reality star is missing in action.

Did he even fly to Reformers Unanimous in the first place? And if not, where is the troubled father of four since he went into seclusion?
Blackout drunk on the floor of a strip club asking some girl named Sprinkles where it all went wrong?
The Duggars' private plane, piloted by John David Duggar, pulled into Rockford, Ill., one night, only to turn around 10 minutes later. [...]
So, as you can clearly see from the rules and regulations of this "rehab center," all participants in the program are required to go to church together at the North Love Baptist Church, and they also go to mandatory meetings there. But SOURCES SAY, "Josh definitely wasn't there" on Friday, and "It was very strange." HMMM! So maybe he's really there, but he's getting some sort of special treatment, either because he is a big star like Britney Spears, or because his "porn addiction" is just so breathtakingly strong that he has to be kept in solitary, away from human beings who possess genitals.
OR HAS HE PULLED SHENANIGANS?
In another surprising twist, the family's plane took another mystery trip August 27 across the Duggars' home state of Arkansas.

The plane arrived in Paragould, a quiet, eastern town, around 9 a.m., and took off for home in Springdale, Ark., around 6 p.m.

The Christian family does not have property in the area, and no known friends or extended family members are from the town.

Nor are there are any known rehab centers in the vicinity.
OOH, wonder what's in Paragould! A Yellow Pages search of strip clubs in the area turns up a whole lot of nothing, and a Google search just turns up this Topix.com thread about "boo hoo, why aren't there any strip clubs in Paragould? POPLAR BLUFF GETS 'EM, NO FAIR!"
As far as we can tell, here are the possibilities:
Duggar is in sex rehab but he's still in the basement getting the porn demons extracted from his penis, which is known to take a long time.
He is in Paragould, doing God knows what. Christian labor camp? Suzanne Calulu at No Longer Quivering (the internet home for people who have escaped the fucked up Quiverfull movement the Duggars are part of) is wondering if he's just "doing construction work with a family friend" again, out of the public eye, and we are wondering that too!
He went to Illinois but ran away from the Duggar plane screaming, and just kept running like Forrest Gump, until his penis fell in a new lady, where it remains at this moment.
Same thing, but with Paragould.
He never went anywhere, and the Duggar family is full of fucking liars who STILL don't understand why America won't make like Jesus and just forgive their boy.
Ooh, maybe he fled the country, to build a new life for himself, a life just as molesty as the last probably!
Something way grosser, which you can suss out for yourself in the comments, which are not allowed. Think sex tourism. Uh huh, you know what we mean.
[contextly_sidebar id="dWJe6qqnQuYrCCwMrv4P5Lz0SvmGj0jt"]
So many questions! We'll be sure to update you whenever Josh Duggar's dick is sighted next. It could be anywhere, so be sure to pay attention to your surroundings and whatnot, you never know what's lurking around the next corner.
Evan Hurst
Evan Hurst is the managing editor of Wonkette, which means he is the boss of you, unless you are Rebecca, who is boss of him. His dog Lula is judging you right now.
Follow him on Twitter RIGHT HERE.