Never Gonna Get Tired Of Judges Telling Trump Org. To HAND IT OVER, A-HOLES
Trump
February 01, 2021 02:39 PM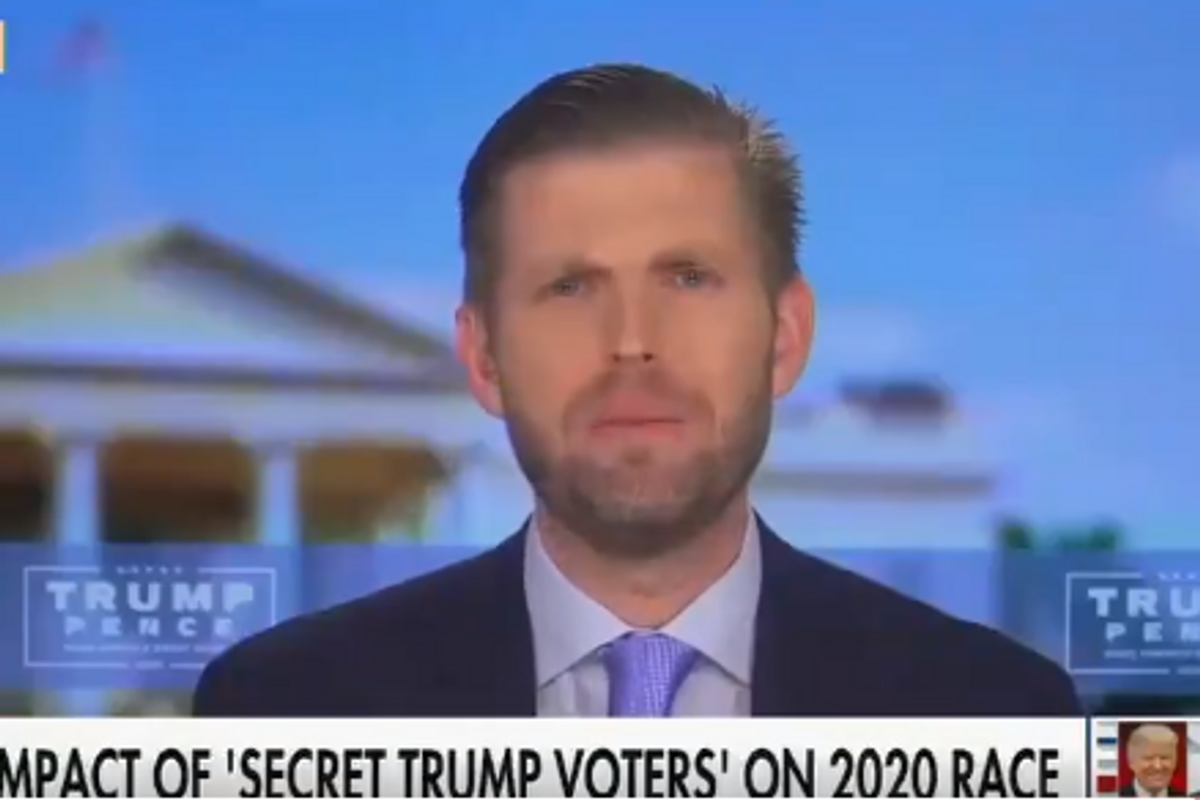 No matter how long he's out of office, we will never get tired of seeing Donald Trump get his ass kicked in court. So Friday night's decision by Supreme Court of New York Judge Arthur F. Engoron that the Trump Organization had to COUGH IT UP, ASSHOLES was a lovely end to the week.
At issue are documents related to a conservation easement granted by the Trump Organization on Trump's Seven Springs estate north of New York City. Trump purchased the 213-acre property in 1995 and tried for 18 years to get zoning approval to turn it into a golf course or a McMansion Hellscape — or better yet, both.
New York Attorney General Letitia James began her investigation of the Trump Organization after his former attorney Michael Cohen testified that Trump's financial statements routinely over- and undervalued his assets in financial statements to suit his needs. And indeed, Trump has come up with wildly divergent values for the Seven Springs parcel, which he purchased in 1995 for $7.5 million. It was $261 million in 2011, and then $291 million in 2012 — roughly twelve times the assessed value — according to a statement of assets Trump submitted in his proposal to buy the Buffalo Bills.
---
But in 2016, when he finally tapped out on the plan to develop the property, he got an appraisal from the real estate services company Cushman & Wakefield valuing the entire parcel at $56.5 million. This number reflected its potential for development, an economic opportunity the future president was theoretically giving up when he granted the conservation easement of over 158 acres of the property, i.e. gave up the right to develop that part of the property so Bambi could run free.
Astute observers have noted and will note that there was no development potential on that land, since the county had repeatedly nixed it. Nonetheless, Trump took a $21 million tax write-off for his magnanimous gift in 2015. (The Wall Street Journal notes that "taxpayers are sometimes eligible" for such write-offs in these situations, and that it's a one-time thing.)
Since last summer, AG James has been trying to get her hands on the supporting documents for the Cushman & Wakefield appraisal. How the hell did they come up with a $21 million valuation on the undeveloped portion of the land when, as the Wall Street Journal points out, the entire property including the historic mansion was worth only $19 million in 2020 according to local tax records?
Well, the Trump Organization, led by genius failson Eric, has a perfectly good explanation for this and it is ... YOU'RE NOT ALLOWED TO ASK THAT BECAUSE OF ATTORNEY CLIENT PRIVILEGE.
The [attorney general] continues to insist that TTO [Trump's various companies] produce communications and documents shared and exchanged between TTO, its lawyers, and the professional consultants retained to assist the lawyers, broadly asserting that much of the services the lawyers provided were supposedly for "business purposes," and not predominantly legal in character. The OAG is mistaken, and it will be shown through an in camera review of the withheld materials that the lawyers were rendering legal advice as they assisted TTO in navigating the complex land use, statutory, and/or regulatory requirements associated with sophisticated real estate projects and transactions.
See, the Trump Organization wanted to claim privilege over all the work done by its engineers and appraisers to come up with that phony baloney $56.5 million valuation because they were working "for" the real estate zoning lawyer. And Trump was certain that after the judge reviewed the information in camera, that is outside the presence of mean Letitia James and her minions, he would agree.
Spoiler Alert: NOPE.
The Court finds that many of the communications [Trump Org.-affiliated law firm] Morgan Lewis marked as privileged were communications addressing business tasks and decisions, not exchanges soliciting or rendering legal advice. "[A] lawyer's communication is not cloaked with privilege when the lawyer is hired for business or personal advice, or to do the work of a nonlawyer." Spectrum Systems Intern. Corp. v Chemical Bank, 78 NY2d 371, 379 (1991). Similarly, any communications within Morgan Lewis speaking to public relations are of a business, not legal, nature. Moreover, as previously noted, a client waives the privilege if communications are made in the presence of, or are subsequently revealed to, a third party.
And if AG James gets that info, then Manhattan District Attorney Cyrus Vance will probably get his hands on it, too. As the WSJ reports, Vance is investigating whether Trump improperly claimed the property as a personal residence, rather than a business investment. How can you claim that you "gave up" the very valuable right to turn your vacation home into Mar-a-Lago on the Hudson?

In summary and in conclusion, WOMP WOMP.
[WSJ / The People of the State of New York, by Letitia James, Attorney General of the State of New York v. The Trump Organization, Inc. et al Docket]
Follow Liz Dye on Twitter RIGHT HERE!
Please click here to support your Wonkette. And if you're ordering your quarantine goods on Amazon, this is the link to do it.
Liz Dye
Liz Dye lives in Baltimore with her wonderful husband and a houseful of teenagers. When she isn't being mad about a thing on the internet, she's hiding in plain sight in the carpool line. She's the one wearing yoga pants glaring at her phone.