Karl Rove Still Making Mockery of Campaign Finance Law, Humanity
News
June 22, 2012 05:00 PM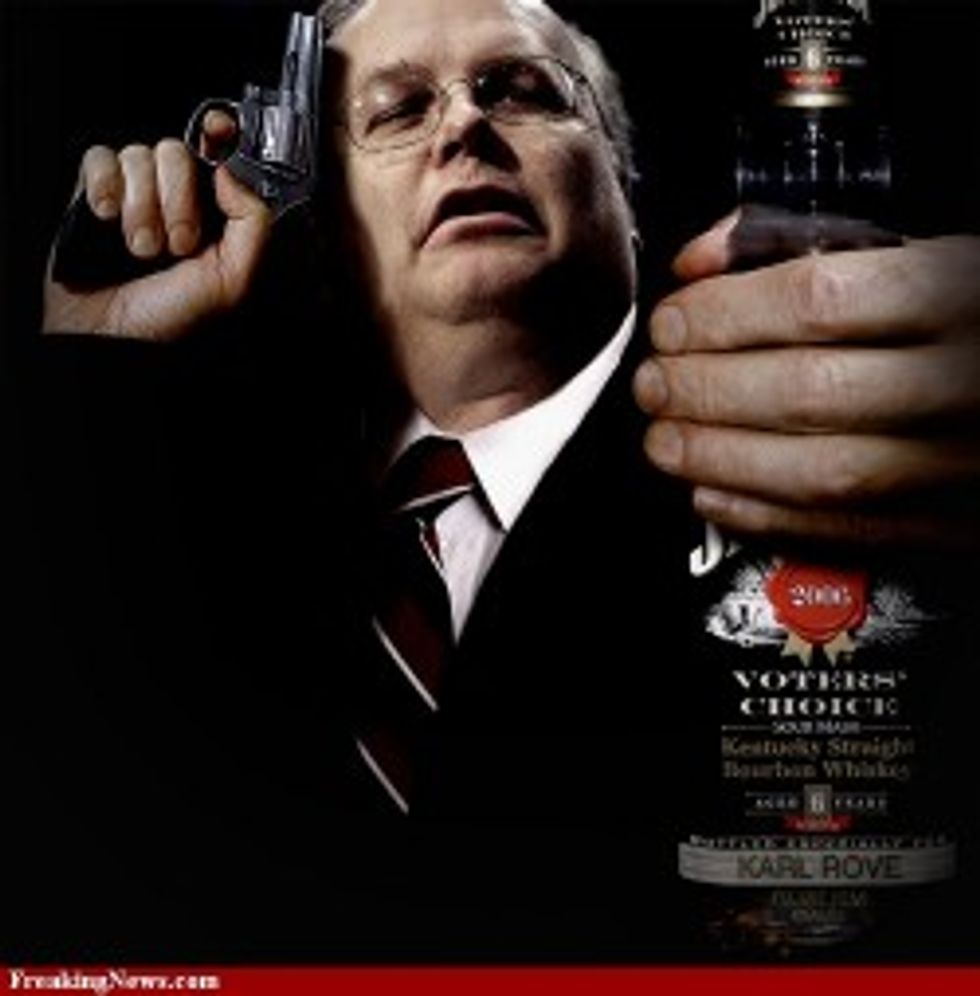 Yesterday, ThinkProgress reported that Karl Rove, disgusting human being and co-founder of the American Crossroads Superpac, is making a "mockery of the law" by attending a Romney-hosted retreat for top $100,000-and-up campaign bundlers and donors at a Park City, Utah, resort. Predictably, theinternetisall a-twitter at the shocking revelation that a SuperPac cofounder would coordinate with a political candidate. Shocking, isn't it.
---
Via ThinkProgress:
This weekend, Mitt Romney and his campaign will host a retreat for top $100,000-and-up campaign bundlers and donors at a Park City, Utah resort. The event, dubbed the "First National Romney Victory Leadership Retreat," will reportedly be an opportunity for "strategizing and fraternizing" between those bankrolling the campaign and those running it.

But one name has raised flags for campaign finance watchdogs. A Saturday panel on "media insight" will feature American Crossroads and Crossroads GPS co-founder Karl Rove. The Crossroads reportedly plan to spend a stunning $300 million to help Romney defeat President Barack Obama this November, but they are legally prohibited from coordinating this effort with Romney's campaign.
But really, is this really being fair to Rove? I mean, since he makes the laws, isn't it up to him to  decide who mocks them? Also, isn't this the least of Rove's law-mocking, given that he used federal tax dollars to engage in political activity during the Bush administration and also may or may not be a war criminal? Besides, who are WE to tell KARL ROVE what kind of speech he can have? Laws are for little people, duh. Now please enjoy this famous video of Karl Rove rapping.