Katie Hill's Ex-Husband Wanted To Ruin Her Life With Revenge Porn. And He Won.
Sex
October 28, 2019 03:12 PM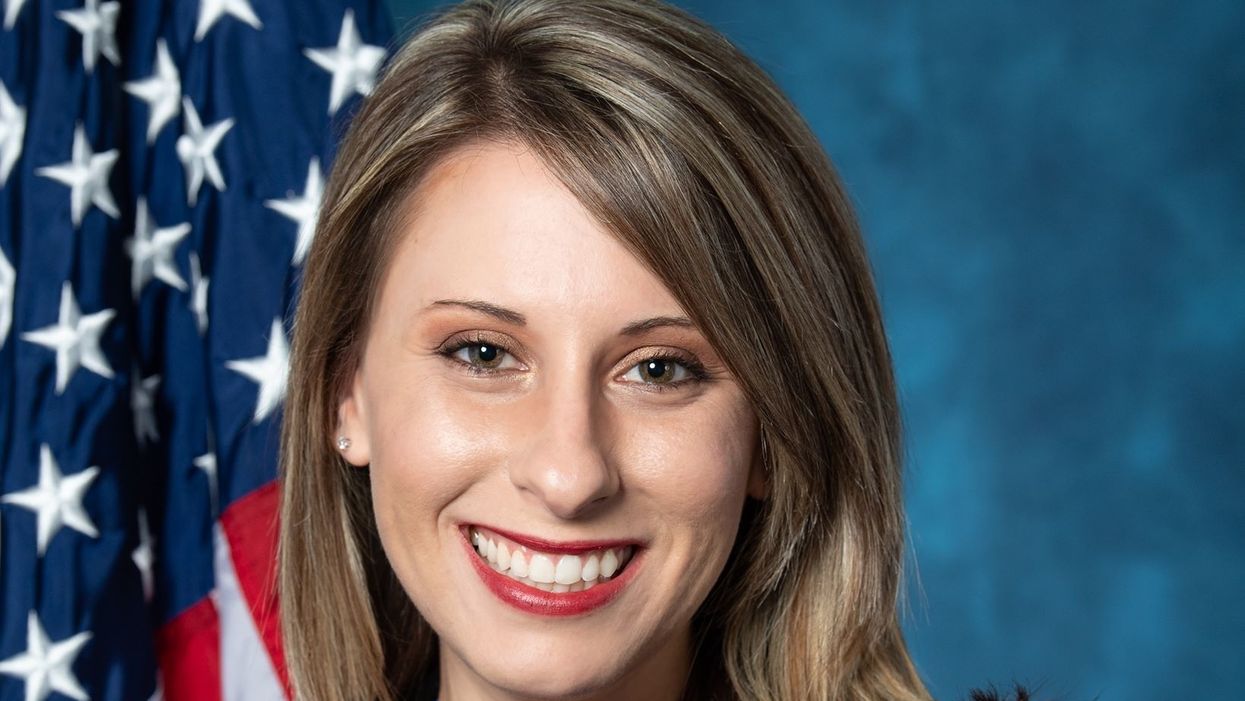 On Sunday night, a few days after her ex-husband released several nude photos of her, without her consent, to the Daily Mail and conservative site RedState, California Rep. Katie Hill resigned.
It is with a broken heart that today I announce my resignation from Congress. This is the hardest thing I have ever… https://t.co/YnBf9vfgai

— Rep. Katie Hill (@Rep. Katie Hill) 1572217276.0
In the letter, Hill explained that while it hurt her to resign, and while what her ex-husband did was illegal, she felt it was in the best interest of her constituents.
This is what needs to happen so that the good people who supported me will no longer be subjected to the pain inflicted by my abusive husband and the brutality of hateful political operatives who seem to happily provide a platform to a monster who is driving a smear campaign built on cyber exploitation.
Hill also stated that she will turn her efforts to fighting against revenge porn, so that coming generations of women do not have to fear running for public office or even "entering public light" just because some terrible ex has nude photos of them. Given the fact that sexting has become "the norm" for a whole lot of people, it's unlikely that this will be the last time this happens.
---
The frustrating part of this is that, with Hill's resignation, her allegedly abusive ex-husband wins. He set out to ruin her life by releasing nude photos of her, to the press, without her consent, and he was successful. That is, in a manner of speaking, "letting the terrorists win." As a society, we should not allow revenge porn to be an "embarrassment" to anyone except the person who distributed it. According to a recent study, 74 percent of Americans have engaged in sexting at one point or another — a practice which (shockingly) often includes sending nude photos. If 74 percent of Americans are at risk of something like this "coming back to haunt them," then we all need to collectively agree that it is no longer "embarrassing" or "scandalous." That is how you take their power away.

Even if he is charged with distributing revenge porn in California, Hill's ex-husband is not likely to face much punishment. Although the state was one of the first to adopt a law criminalizing revenge porn, it's not only extremely difficult to "prove," it comes with a very, very light sentence. While other states with these laws classify the distribution of revenge porn as a felony that could result in several years of prison, California only classifies it as a misdemeanor. The most serious punishment Hill's ex-husband could expect would be six months in prison and a $1000 fine. It is very likely that he weighed his options and decided it was "worth it."
While it's not great for a politician, or anyone, to hire someone with whom they are having a relationship, it's nepotism, not harassment. Former Republican Congressman Dana Rohrabacher, also from California, hired his wife to run his campaign, and myriad other politicians, including the current president of the United States, have been known to hire family members or spouses. Hill was not having "an affair," either, as her shitty ex was well aware of the situation. That's not "cheating," it's polyamory. Lots of people are into that. Most of OKCupid, really.
And while the congressional code of conduct adopted in 2018 prohibits sexual relations with staffers, the woman with whom Hill was involved was serving as a campaign aide. It may sound like a distinction without a difference, but the first is against House rules as of last year; the second isn't.

But you know who definitely was boning a bunch of staffers? Congressman Duncan Hunter! And without the permission of his wife. Also, he paid for all the hotels, restaurants and Uber rides, weekends away, etc. required to sustain the affairs with these women, with campaign funds. Which is illegal.
And you know who is still in office and also planning to run again? Congressman Duncan Hunter!
And do you know whose lawyers actually argued that because they worked as congressional staffers (or lobbyist), spending this money on those affairs was a legitimate expense? Congressman Duncan Hunter's lawyers did!
Precisely because each of the women worked as lobbyists or congressional staffers, Hunter may suggest that he was justified in spending campaign funds on all of his "meetings" with these individuals. Evidence of the intimate, entirely personal quality of Hunter's specific encounters with these women is essential to demonstrate that his spending to facilitate those encounters was improper.
The difference here, of course, is that Duncan Hunter is a man. And a Republican. The rules are still different. He's a stud, she's a slut, it's a tale as old as time. And a lot of people still see it a little "embarrassing" for a woman to enjoy sex herself, rather than simply be the reluctant object of a man's pursuit.
But really, there's no rule anywhere that says that things have to stay that way.
[Twitter]
Wonkette is independent and fully funded by readers like you. Click below to tip us!
Robyn Pennacchia
Robyn Pennacchia is a brilliant, fabulously talented and visually stunning angel of a human being, who shrugged off what she is pretty sure would have been a Tony Award-winning career in musical theater in order to write about stuff on the internet. Follow her on Twitter at @RobynElyse