Helpful Missouri Gov Will Do Duly Elected Black Female Prosecutor's Job For Her, What A Helper!
Crime
August 13, 2020 10:47 AM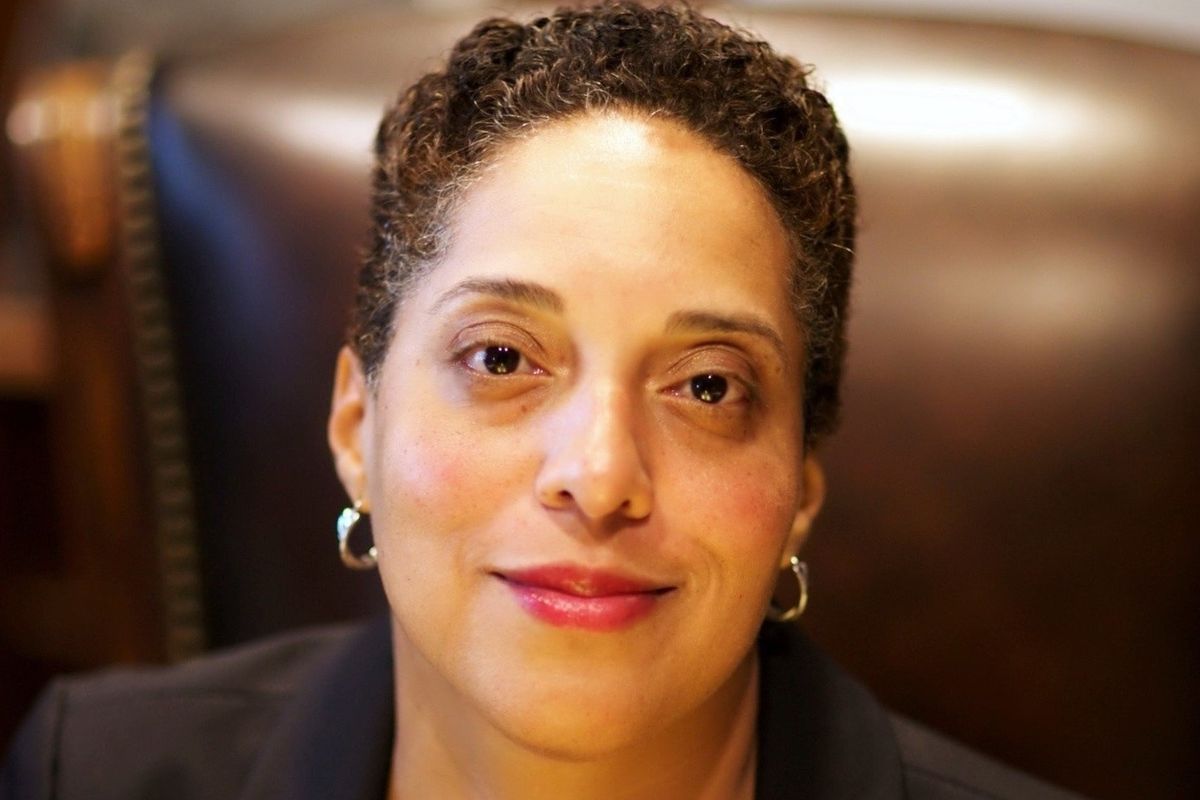 St. Louis Circuit Attorney Kim Gardner
The white power structure in Missouri really can't handle Kim Gardner.
Kimberly Gardner was elected as the first Black female St. Louis Circuit attorney in 2016. She won her election running as a reformer — refusing to charge people for possession of small amounts of marijuana, reviewing past wrongful convictions, keeping people out of jail with diversion programs, and not requesting cash bail for misdemeanors or low-level felonies. And at every turn, she has been opposed by people making it very clear they will have to be dragged, kicking and screaming, into the 21st century.
Last week, Gardner easily won her Democratic primary, which, in deep blue St. Louis, is as good as the general election. This week, Missouri Gov. Mike Parson took direct aim at Gardner's office, asking legislators to give rightwing Republican Attorney General Eric Schmitt concurrent jurisdiction over homicide cases — but only in St. Louis.
So yeah, just another day in 2020. Say, is our computer supposed to have blood oozing from the monitor while the unearthly screams of the damned come from the speakers?
---
Parson's proposal would allow Schmitt to intervene in murder cases in St. Louis where no charges have been filed 90 days after the crime. This is a stunning attempt to grab power from duly elected local officials in St. Louis, who skew liberal and progressive, and give it to state officials in Jefferson City, who skew conservative. Parson did not consult or even notify Gardner before making his announcement.
Gardner noted in a statement that she saw exactly what was going on, and it was fuckery.
I agree with Governor Parson that fighting violent crime, achieving justice for victims, and making our communities safer is a priority. However, it is clear that this legislation is not actually about addressing crime, instead it serves as a vehicle to interfere with the clear discretion of a democratically elected local prosecutor. This allows the Governor and his cronies to make a mockery of judicial checks and balances and demolishes any notion of a free and independent judicial system.

Furthermore, this bill does nothing to actually address the underlying issues that are driving violent crime. In fact, my office has an overall felony conviction rate of 97 percent. Unprosecuted crimes in our community come down to two variables – lack of evidence and lack of community trust with law enforcement. Solving crime will take all of us working together not divisive political maneuvers such as this that are designed to usurp the will of the people.
Homicides in St. Louis are up — through Monday, the city had suffered at least 162 homicides this year, compared to 120 at this time last year. But it's also true that homicides are up across the state, not just in St. Louis. Yet Parson's proposal targets only Gardner. I WONDER WHY?!
Kim Gardner is no stranger to controversy or sexist, racist, and politically motivated attacks. Since her election in 2016, Gardner has been a favorite punching bag for "tough on crime" jackasses. She even had to file a civil rights lawsuit against her own police department for being so utterly fucking racist.
Republicans hate Gardner not just for being a Black woman and a reformer, but also for having the audacity to charge then-governor and GOP darling Eric Greitens, who took blackmail photos of his mistress while she was tied up and blindfolded and then threatened to use them if she ever went public with their affair. Parson and jackass Missouri Sen. Josh Hawley have been particularly upset with Gardner since she charged the racist gun-toting asswipe St. Louis lawyers with felonies for brandishing their weapons at peaceful BLM protesters.
House Minority Leader Crystal Qade called the move a "political vendetta against the only elected African American woman prosecutor in Missouri[,]" saying:
St. Louis voters overwhelmingly re-elected St. Louis Circuit Attorney Kim Gardner just last week. By now trying to strip her of the prosecutorial discretion and authority enjoyed by every other prosecutor in the state, the governor attacks democracy itself. Lawmakers must not become co-conspirators in the governor's politically motivated abuse of power.
This attempt to wrest power from the elected chief prosecutor for St. Louis is only part of a special session of the Missouri legislature Parson convened to combat violent crime. And so far, the entire thing has been an utter shitshow.
Last week, just two days before the sixth anniversary of Michael Brown's death, each of the five white Democrats in the Missouri Senate cowardly voted with Senate Republicans to pass Senate Bill 1, 27-3; those three no votes came from the chamber's three Black Democrats. Among other things, the bill requires judges to consider trying children as young as 14 as adults for crimes involving guns.
As Senator Jamilah Nasheed said after the vote,
What was appalling to me was to see such a great divide — white against Black — in which white Democrats stood alongside white Republicans against Black officials who understand the plight of what is happening in their own communities. They are hurting teenagers who haven't even had their minds developed to think rationally about the things that they do.
And like Senator Karla May noted,
When you begin to look at criminal justice reform through the eyes of an African American, that is when Missouri will begin to move forward for positive change. The statistics just don't support the ideology of tough-on-crime measures when you have 86 percent of juveniles who are tried as adults are African Americans.
We hope Missouri Dems will do a better job of supporting Kim Gardner than they did at supporting Black Missouri children.
[KMOV4 / St. Louis Post-Dispatch / Riverfront Times]
Follow Jamie Lynn on Twitter!

Jamie Lynn Crofts
Jamie Lynn Crofts is sick of your bullshit. When she's not wrangling cats, she's probably writing about nerdy legal stuff, rocking out at karaoke, or tweeting about god knows what. Jamie would kindly like to remind everyone that it's perfectly legal to tell Bob Murray to eat shit.