Kwame Kilpatrick Released From Jail, Makes Bee-Line To Benz Chili Bowl
News
February 03, 2009 04:59 PM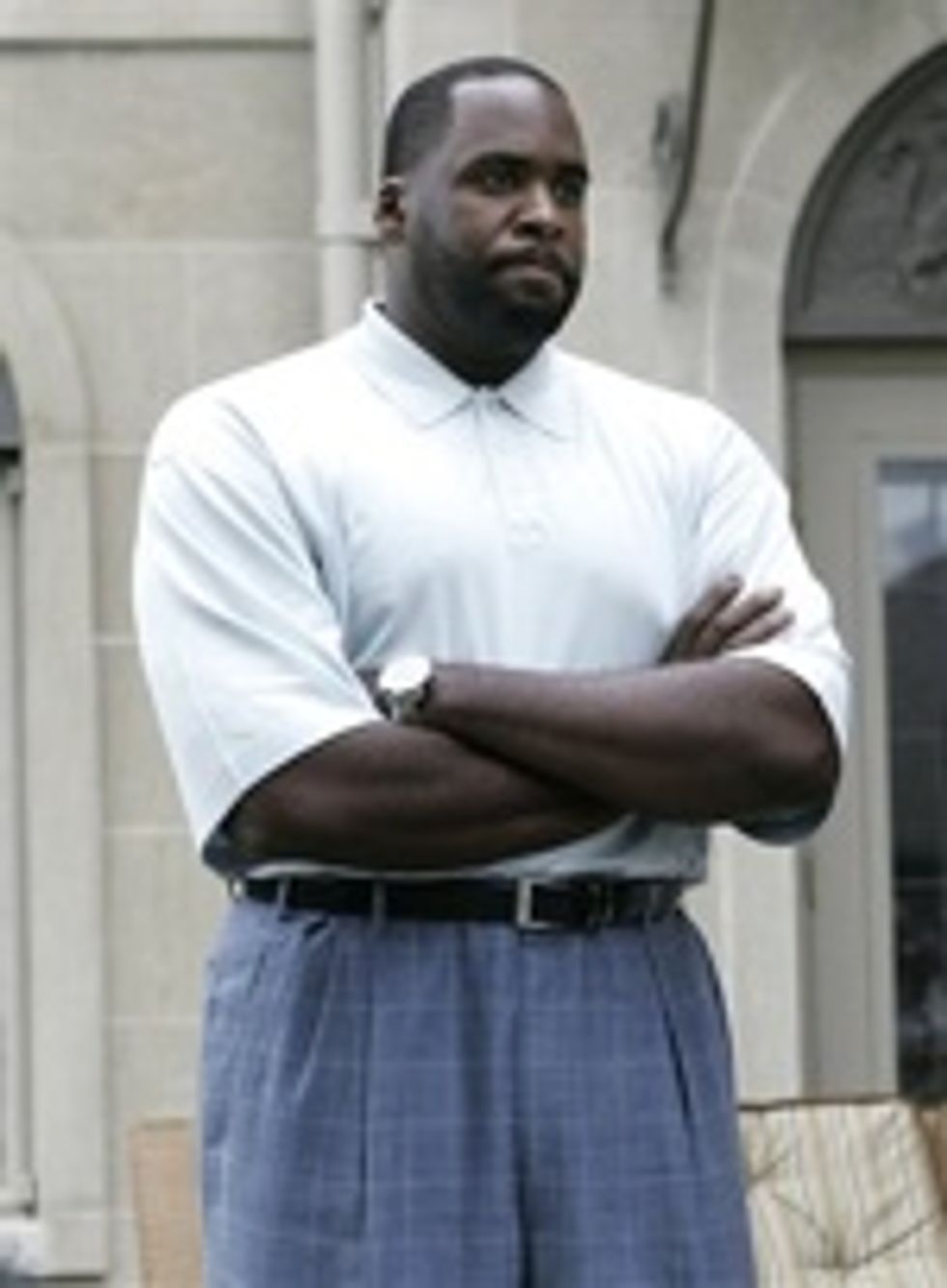 Sometimescomical ex-Detroit mayor, Kwame Kilpatrick, was released from Detroit prison after 99 days of memorable anal sex (and a possible conversion to Muslin!) He was picked up by a private driver (remember to pay taxes on that!) and emerged to the screams of a full dozen insane "fans." He remains on probation, duh, but this will not deter him from fulfilling the American dream: homesteading, and starting anew, in the West. Hooray for the "safety valve" theory of American expansion! Now let's all go shoot people hmm?
---
Texas! He will go to Texas, dig a hole in the ground, start drilling oil, and then get arrested for fucking someone in a sack of hamburgers:
Kilpatrick was expected to meet with state probation officials before heading to a job interview Wednesday with an unnamed company at an undisclosed location in Texas. His wife, Carlita, and three young sons, already have left Michigan.

A judge has ordered that he return by Feb. 9.

"The job prospect is very, very, very favorable," Gary told reporters. "We want to make sure he can get, and land, the job. That's his first thing. He wants a job. That's what he is concerned about now. He wants to get with his family, get with his kids so he can start his life again."
Let's hope that George W. Bush hires him for this job, which is to dance in a clown costume from inside an ice castle, for 16 hours a day. It's a good fucking job motherfuckers!