Kyrsten Sinema: Why Does Every Democrat I Betray Betray Me?
News
December 22, 2022 10:00 AM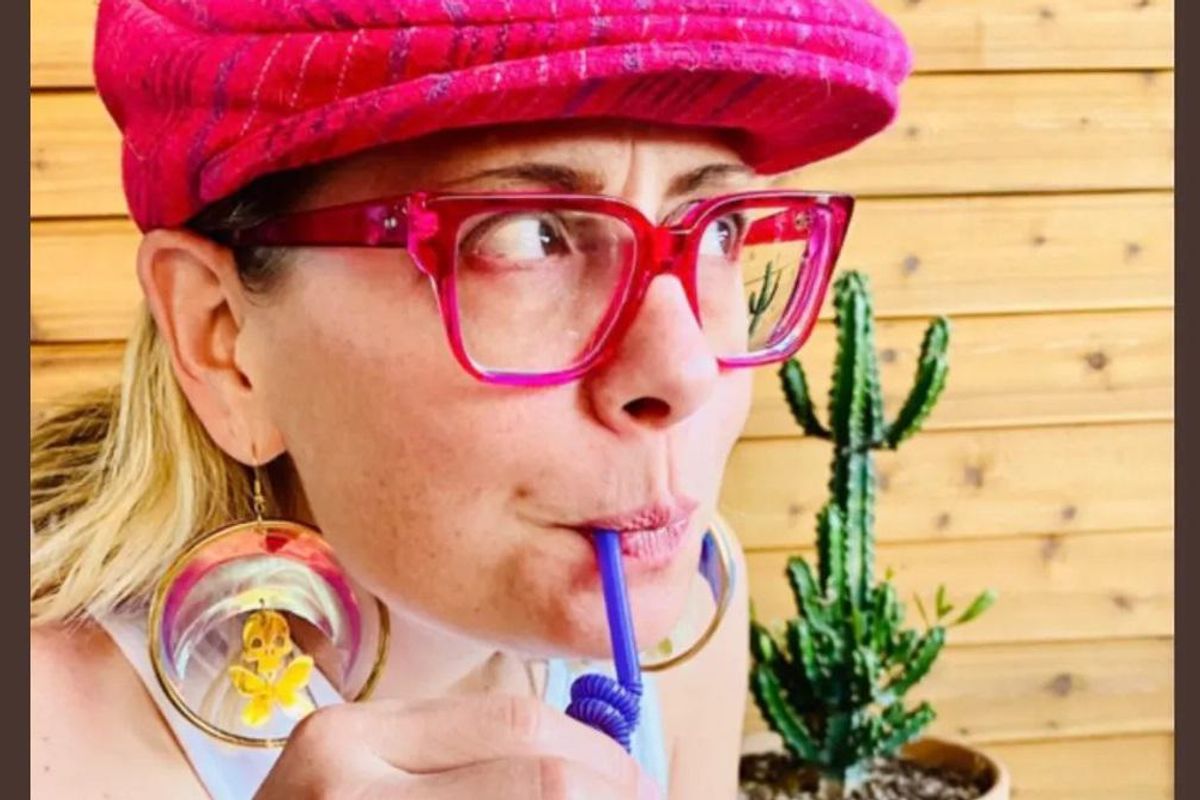 Image: Kyrsten Sinema on Instagram
Sen. Kyrsten Sinema ditched the Democratic Party like one of those stilettos she posted on Facebook Marketplace. She's gone indie, but that might pose some challenges for Arizona's most tolerated senator if she decides to run for re-election in 2024. Actual Democrats want nothing to do with her, even if she pays them in more than just used bikinis and cycling gear.
New polling out today from PPP asked about a three-way race with independent Sinema, gubernatorial-election-loser Republican Kari Lake, and Democrat Rep. Ruben Gallego. In that matchup, Lake gets 41, Gallego gets 40, and Sinema gets 13 percent. Lake has already run a statewide campaign, which she continues to lose. Gallego, as he becomes known statewide, has plenty of room to improve. Thirteen percent ... doesn't.
Nobody likes a loser (except the bizarre number of loyalist Trumpers). And now, according to Huffington Post, the very same Democratic pollsters and ad makers who helped Sinema win in 2018 have cut ties with her. She'll lose access to NGP VAN's treasure trove of Democratic voter data by the end of January. Dixon/Davis Media Group, which worked with her in 2018, and polling firm Impact Research have also told her to get lost. Admittedly, the two firms did so prior to Sinema bouncing from the party, but she'd already given them plenty of reason to think she sucks.
PREVIOUSLY:
Who Wants Kyrsten Sinema's Stinky Old Stilettos?

Time To Launch The 'Beat Kyrsten Sinema' Campaign
Kyrsten Sinema And Mitch McConnell, Best Friends Forever FOREVER!

---
Sacha Haworth, senior advisor to the Change for Arizona 2024 PAC, said, "Sinema abandoned the Democratic Party because she knew she couldn't win a primary after spending years obstructing popular reforms and alienating her own voters. She chose to forfeit the Democratic Party infrastructure, so it's only right that no Democratic staffer, consultant or vendor should work with her."
Haworth speaks from personal experience: She served as communications director at the start of Sinema's 2018 campaign and is now working to unseat her. They're probably no longer on each other's Christmas card list. When Sinema announced her party switch earlier this month, Haworth told the Arizona Mirror, "We always knew that she was calculating, and I think we are only seeing the latest label that she has found to suit her purpose. She calculated that she would run as an independent."
Former Democratic state legislator David Schapira, who ran against Sinema in a three way primary in 2012, said, "Whatever move for political expediency she can make, she will make. This is just the latest in a long line." It's a full-on Knives Out remake here. "She's not crazy, she's not stupid. She's a brilliant person, and she's very calculating. She's methodical and she has a plan."
Schapira added, "If the polling says [Sinema] can win a three-way race as an independent, that's what she will do."
But who's going to help her now? Republican consultants will stick with the actual Republican nominee, and these are the same geniuses behind Blake Masters and Martha McSally's failed Senate campaigns. Sinema might've tanked a lot of Biden's agenda for no good reason — especially minimum wage increases and tax hikes on struggling private equity firms and orphaned hedge funds — but she did actively negotiate successful deals on marriage equality, gun safety, and infrastructure. She's voted to confirm President Joe Biden's judicial nominations, including Supreme Court Justice Ketanji Brown Jackson. Her four years in the Senate have objectively been better for Democrats than if McSally had won or if Jeff Flake still held the seat.
But she'd need talented pollsters and ad makers to help sell that narrative to voters. Otherwise, she'll get hammered — from both Democrats and Republicans — with ads that feature her willingly praising Mitch McConnell, a founding member of that elite club of senators who's almost as unpopular as she is. No one can empty a campaign rally like McConnell, Sinema, and special guest doofus Josh Hawley or Ted Cruz.
Maybe she should've just faced Democratic voters in a primary and made an affirmative case for herself, but that's probably not "calculating" enough.
Follow Stephen Robinson on Twitter if it still exists.

Subscribe to the Wonkette YouTube Channel for nifty video content!
Look at our pretty photos on Instagram!
Yr Wonkette is 100 percent ad-free! Please subscribe, donate, and otherwise help keep us alive and kicking!
Stephen Robinson
Stephen Robinson is a writer and social kibbitzer based in Portland, Oregon. He writes make believe for Cafe Nordo, an immersive theatre space in Seattle. Once, he wrote a novel called "Mahogany Slade," which you should read or at least buy. He's also on the board of the Portland Playhouse theatre. His son describes him as a "play typer guy."