Let's Remember 11 Times Rupert Murdoch Was A Giant Cretinous Sh*thead
Featured
June 11, 2015 02:00 PM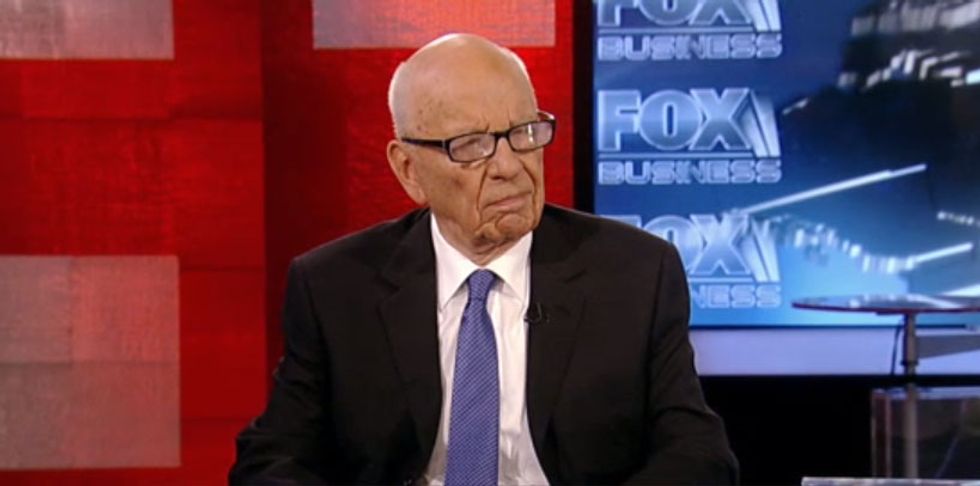 The day you all feared would come is nigh, Wonkers: Rupert Murdoch is stepping down as CEO of 21st Century Fox and giving the company to his son James, though he will reportedly still be executive chairman of the enterprise and, according to CNBC, will likely "still have the final say on whatever goes on at Fox." WE KNOW, dry your eyes. So many questions! Will Roger Ailes still have a job? Will Fox News continue to suck so hard? (The answers are "probably" and "definitely.")
---
OK, now that the "news" part of this post is out of the way, let's recall a bunch of times Rupert Murdoch and his various media properties were cretinous shitheads, because really, that's why you read yr Wonkette anyway:
OK, let's stop at 11 because we could do this all day and fuck Rupert Murdoch, don't wanna do this all day.
But if YOU need MOAR MURDOCH GROSSNESS, you should throw your own self back this Thursday and read Wonkette's classic children's story, "23 Times Fox News Sh*t The Bed, You Are Welcome." You will be glad you did!
[CNBC]
Evan Hurst
Evan Hurst is the managing editor of Wonkette, which means he is the boss of you, unless you are Rebecca, who is boss of him. His dog Lula is judging you right now.
Follow him on Twitter RIGHT HERE.