Lindsey Graham And Donald Trump Are ON A BREAK!
Culture
January 17, 2018 03:30 PM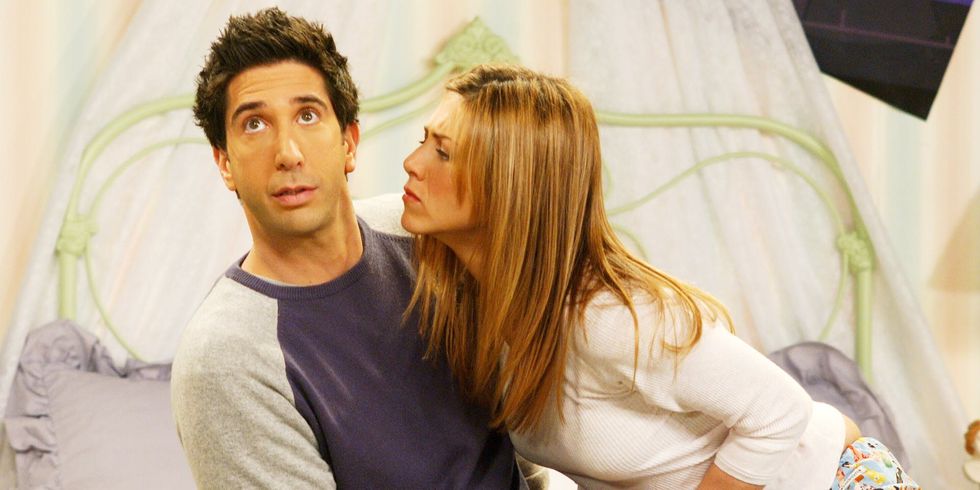 ---
Over the past couple months, we've been very worried about GOP Senator Lindsey Graham. It's not that Graham is usually a good or smart senator, but he relishes his independent streak, or shall we say, he relishes that the Beltway media thinks he's a mini-maverick like his buddy Jammakain. So for a guy who used to basically support the Russia investigation and who during the Republican primary wasn't scared to call Donald Trump a bugfuck "kook" to become a guy who plays "He loves me, he loves me not" on the golf course every day with Trump was weird.
Well, that love affair is OVER. For now! Until Lindsey Graham decides to forgive him and maybe he will, maybe he WON'T.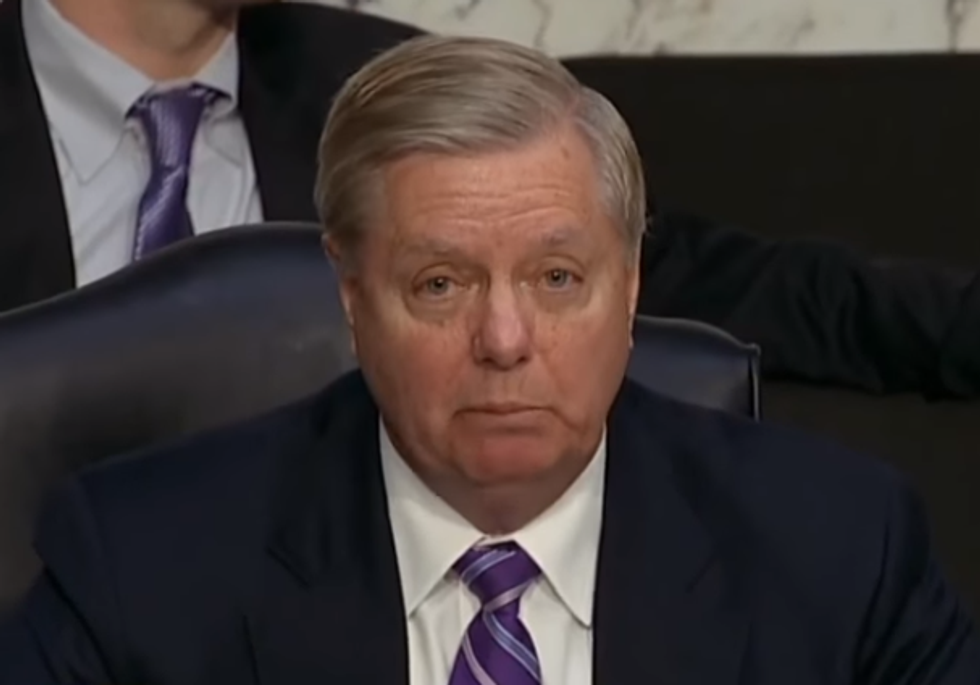 how can Donald say no to this face?
In that spirit, Graham has just come out as the first GOP senator to say, "NUH-UH, I am not voting for the continuing resolution to keep the government from shutting down, NUH-UH." He's mad because the GOP's continuing resolution doesn't have a compromise that includes DACA, and it doesn't fund the military long-term. So NUH-UH, Donald Trump, Lindsey Graham ain't helpin', and also Lindsey Graham is not going necking, DONALD, you hear that, DONALD?
In Tuesday's Senate Judiciary Committee oversight hearing with forgetful Aryan Homeland Security chief Kirstjen Nielsen, Graham talked about the bee in his bonnet, and it is that he's pretty sure Trump has been seeing other people and talking to them about immigration. To be clear, Graham was talking about what happened last week, between the Tuesday meeting where Trump The Not Dementia Haver led a meeting on live TV about immigration and seemed to want to protect DACA people, and the Thursday meeting when Trump called all the countries with brown people "shitholes" or "shithouses" or "shitstains" or "shitbricks" or "shitknockers."
Have a video:
What happened between 10 and 12 [on Thursday morning]? ... I'm gonna find out! ... Between 10 o'clock and 12 o'clock, we went from having conversations between Senator Durbin -- which I believe every word -- and the president, that was very hopeful. And by the time we got there, something had happened!

So Tuesday, we had a president that I was proud to golf with, call my friend, who understood immigration had to be bipartisan, you had to have border security as essential, you have border security with a wall, but he also understood the idea that we had to do it with compassion!

Now I don't know where that guy went. I WANT HIM BACK! [...]

The president ran hot [last week]. I think I know why! Something happened between Tuesday and Thursday, and we'll get to the bottom of that.
WHO DID TRUMP FRATERNIZE WITH LAST WEEK ABOUT IMMIGRATION? WAS IT TOM COTTON AND DAVID PERDUE? JOHN KELLY? STEPHEN MILLER?
LINDSEY GRAHAM HEARD IT FROM A FRIEND WHO
HEARD IT FROM A FRIEND WHO
HEARD IT FROM ANOTHER TRUMP BEEN MESSIN' AROUND!
And he wants the old Trump back. :(
The kinder, gentler, slightly less white supremacist fun golf buddy Trump. Where he go? :(
WELL WHERE IS HE?!?!?!?!
Graham added later in the hearing that this whole immigration fight has turned into an "S- Show." (Like, he actually said "S" and not "shit," because genteel southern bachelor gentlemen do not say "shit" in public.) [Editrix's note: This is true.]
After the hearing, Graham threw shade at the White House staff, including grown-up-racist-in-the-room General John Kelly, saying the president's people hadn't served him very well last week, because they whispered sweet racisms in the president's ear and got him all excited:
WATCH: Sen. Graham says President Trump was not "well-served by his staff" before White House immigration meeting pic.twitter.com/nei6ioSYvI

— NBC Politics (@NBCPolitics) January 16, 2018
Graham reiterated much the same sentiment to reporters on Wednesday morning.
So in summary and in conclusion, Lindsey Graham is blocking Donald Trump on Facebook (even though he literally asked Trump to Call Me Maybe during the Homeland Security hearing) and if Trump does not apologize, maybe Lindsey Graham will just be BFFs with Dick Durbin instead, how you like that, Donald Trump? Oh look, Donald Trump, Lindsey Graham and Dick Durbin are playing golf together and taking selfies and eating pisketti like the dogs in Lady And The Tramp, KISS KISS KISS KISS, this could be us, Donald, but it's not, because when you flip-flopped on DACA, you also FLIP-FLOPPED YOUR WAY RIGHT OUT OF LINDSEY GRAHAM'S HEART.
This has been a post about the political machinations throwing Congress's ability to pass a continuing resolution to avert a government shutdown into question.
Follow Evan Hurst on Twitter RIGHT HERE.
Evan Hurst
Evan Hurst is the managing editor of Wonkette, which means he is the boss of you, unless you are Rebecca, who is boss of him. His dog Lula is judging you right now.
Follow him on Twitter RIGHT HERE.