Just The Feds Subpoenaing Mar-A-Lago For Info On The Chinese Massage Parlor Maybe Spy And Definite Trump-Access-Seller. NO COLLUSION!
Featured
May 30, 2019 12:12 PM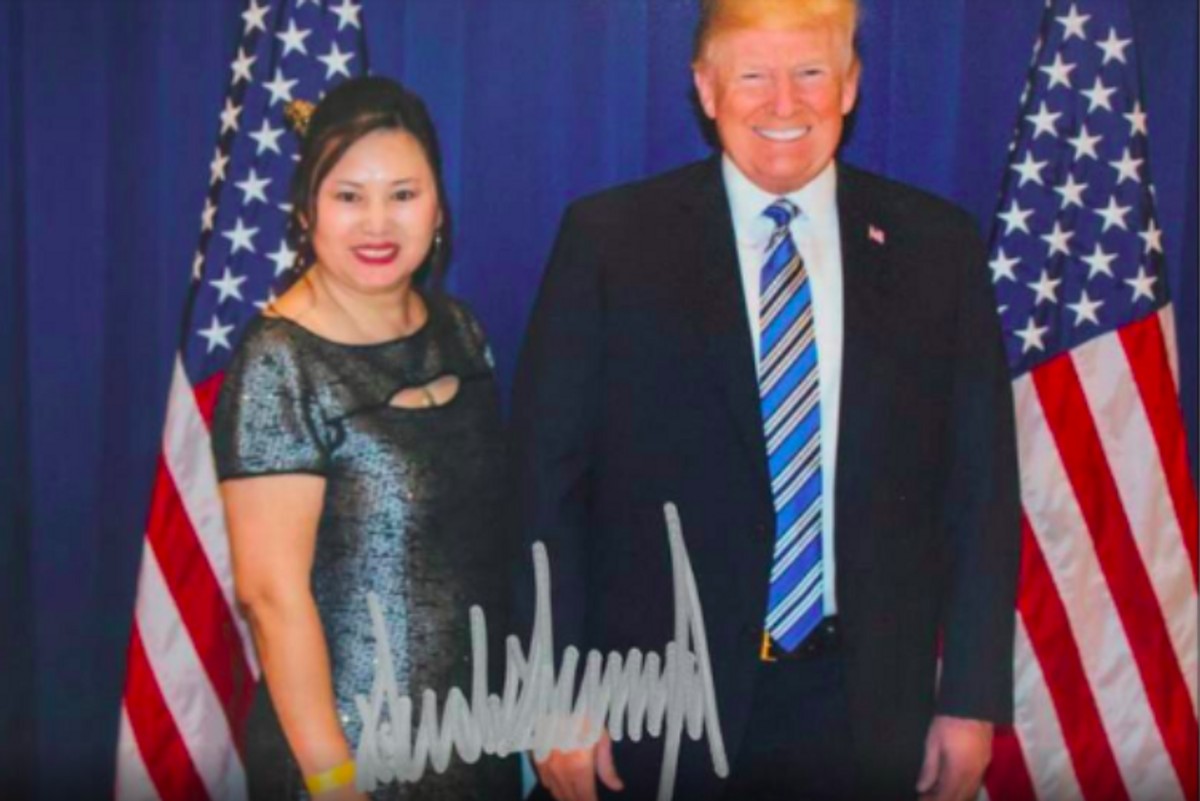 Do the Trump kids do anything besides rant on Fox and deflect subpoenas these days? Do they even have a job besides sitting on top of Daddy's money pile and whining about how it is NO FAIR that Republicans get investigated for doing crimes? Well, since they're not busy, the FBI's International Corruption Squad would like a word with young Uday and Qusay. The Miami Herald (which has been en fuego of late!) reports:
Federal prosecutors in Washington, D.C., this week sent subpoenas to Mar-a-Lago, President Donald Trump's private club in Palm Beach, and Trump Victory, a political fundraising committee, demanding they turn over all records relating to Republican Party donor Li "Cindy" Yang and several of her associates and companies, the Miami Herald has learned.
Yang, the massage parlor entrepreneur who got caught flogging package tours to hobnob with the House of Trump to Chinese nationals, is under federal investigation for influence and access peddling. She's also suspected of illegally funneling foreign money to political donations, hence the subpoena to the RNC-linked Trump Victory committee.
Over the past year, Yang advertised at least eight Trump-related events to Chinese clients. Five of those events gave proceeds to Trump Victory — the committee dedicated to raising money for Trump's re-election. Two of the campaign fundraisers were hosted at Mar-a-Lago, and the others at various venues around the country, including one at Cipriani restaurant in New York City.
It's simply incredible how many of Cindy Yang's friends are day spa receptionists with a spare $5,400 lying around to donate to Republican political campaigns. In fact, we ourselves find it literally impossible to credit. And yet, the Herald has the names of several massage parlor employees who were able to max out their donations to Trump, giving $5,400 in the primary and then another $5,400 in the general. Nothing suspicious here!
You know what would make this story even better? A Chinese government link.
Oh, lookie here! Among the subpoenaed individuals and entities were:
---
Several companies affiliated with Yang, including Destination of the World, Fufu International, Tokyo Beauty and Massage School and a nonprofit called the Women's Charity Foundation. One of the charity's founding members is Xianqin Qu, leader of the Florida chapter of a group known as a foreign arm of the Communist Party of China.
Well, shit, no wonder the FBI set up its new anti-corruption office down the road from the president's pay-for-play garbage palace. And that was before the Chinese national breached Mar-a-Lago's crack security perimeter while carrying four cellphones, two passports, a laptop, and a malware-infected thumb drive. And she would have gotten away with it, too, if Boston Patriots owner Robert Kraft hadn't gotten busted getting an extra-special massage at a "day spa" previously owned by Cindy Yang, forcing her to cancel her Chinese-American friendship event scheduled for that day.
Guess who else has 100% known about this from the beginning? Chinese intelligence services. https://t.co/mlHftkVQuo

— Susan Hennessey (@Susan Hennessey) 1552142510.0
Whatever! Susan Hennessey is just some national security expert. Donald Trump knows the real deal, and he says the whole thing is just a "fluke." The Chinese, Russians, and every other hostile government aren't taking advantage of the fact that President Grifty McGrubber sells access for cold hard cash at his private club, regardless of the resulting national security nightmare. Of course Trump is "not concerned at all" -- he's getting paid, right?
The FBI has been at pains to say that Trump and Trump Victory are not targets of this investigation. Trump Victory is complying with the subpoenas like normal people, but the Herald does not report whether the Trump Organization has deigned to cooperate. Will they continue their pattern of telling law enforcement to get fucked while shouting WITCH HUNT and getting the Secret Service to hold their lattes while tapping out a tweet denouncing the Deep State? That's how you know they're totally innocent with nothing to hide and absolutely no fuckery in their books.
ALLEGEDLY.
Follow your FDF on Twitter!

Please click here to support your Wonkette, who has already been threaten-sued once by Cindy Yang, and still writes this shit up for you!
Liz Dye
Liz Dye lives in Baltimore with her wonderful husband and a houseful of teenagers. When she isn't being mad about a thing on the internet, she's hiding in plain sight in the carpool line. She's the one wearing yoga pants glaring at her phone.