Marco Rubio's Obamacare Alternative Sure Is Doing Swell, Has Tens Of Customers Now
Featured
February 25, 2015 08:45 AM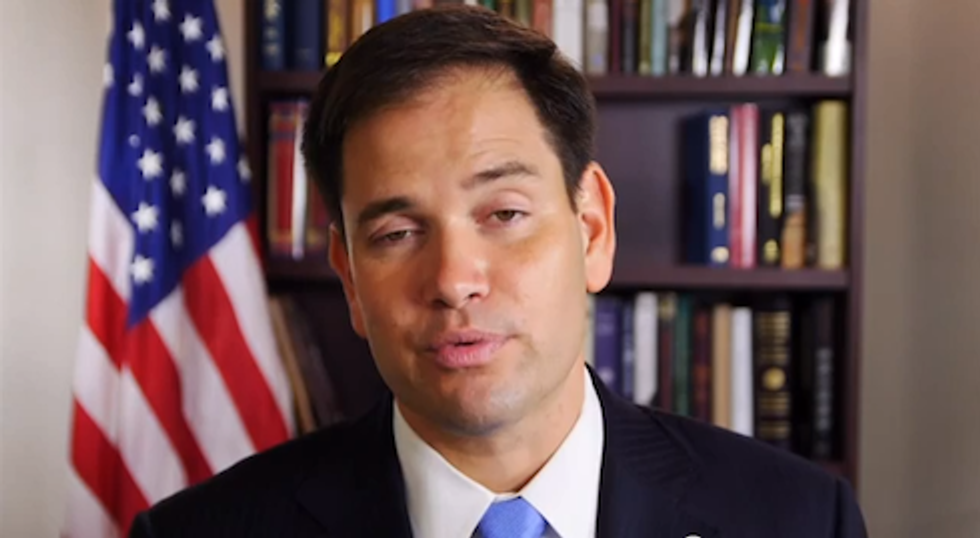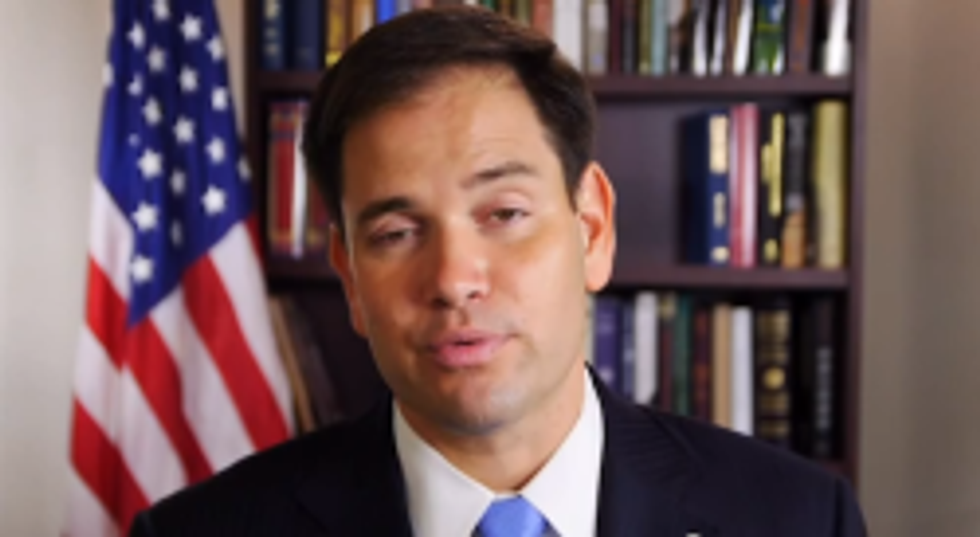 ---
Do you guys all remember the time Marco Rubio -- Jeb Bush's understudy to be the presidential candidate from Florida who loses to Queen Hillary Clinton -- and his merry band of Florida Republicans were all like, man, fuck this Obamacare bullshit, we'll do it ourselves, and went and set up their own rad alternative health care exchange, this thing called Florida Health Choices, where you could buy health insurance (or at least discount coupons for certain services) just as Jesus and Ayn Rand intended and no babies had to be 'borted.
[contextly_sidebar id="vLjeLLgvRvUhjY1slbVFBjiBoHeu34Rx"]
It was, you'll no doubt recall, super-duper successful. After a teensy taxpayer investment of just $900,000, Florida Health Choices managed to sign up, um, like 30 people, which is almost as many as the 1 million-plus Floridians who got Socialism crammed down their throats, or the more than 750,000 poors whom the Florida Legislature is right now denying Medicaid coverage because freedom.
Why weren't people interested in their NotObamaCare, which we'll call FreedomCare? Because freedom, as it turns out, wasn't free, and don't you know it, people like free shit:
The plan's biggest backer in the Legislature blames the lack of business on the federal Affordable Care Act, which features comprehensive plans with varying subsidies for those who qualify.

"Obviously we wanted more (business), but the competition is giving it away for free," said state Sen. Aaron Bean, R-Fernandina Beach.
Well, now that you're up to speed, let us see where this Grand Experiment was as of the end of the year.
Only 49 people signed up for plans with the state last year, despite a budget of almost $800,000. Nearly a million Floridians signed up for comprehensive coverage on the federal marketplace.

[CEO of Florida Health Choices Rose] Naff said the state had hired another Tallahassee firm, On 3 Public Relations, to lead a $75,000 marketing campaign until the end of open enrollment on Feb. 15. The state exchange also has hired about two dozen insurance agents to operate a call center in Jacksonville, according to Naff.

"Maybe we're overstaffed but we don't want to have hold times," Naff said. "We don't want someone's first experience with us to be a busy signal."
Gee, with a new marketing campaign and a bunch of insurance agents ready to sell Floridians all the parts of Obamacare where the insurance companies bone you without lube -- oh, and no subsidies for you, but you can keep your capitalist dignity, buddy, and here's some coupons for a teeth cleaning -- busy signals were sure to abound, and they certainly needed to prepare.
With the open enrollment period over on Feb. 15, the numbers are in. A total of 42 consumers enrolled for health care plans this year and another nine people obtained other insurance coverage on the state marketplace. Their total premiums: $253,170.
Forty. Two. This is going swimmingly. And it's only cost the state a mere $2.4 million so far.
Still, Naff insisted it is not a healthcare.gov vs. Florida Health Choices issue.

"We are not in competition with healthcare.gov," Naff said. "Our target audiences are miles apart from each other. We don't offer any subsidies and we are not giving it away for free."
To translate: Our customers are Real Americans, not some goddamn freeloading hippies.
Anyway, it seems that Florida Health Choices, despite being an abject and total failure -- just like Marco Rubio! -- is not going away just yet. Naff, in fact, says they'll be a "self-sustaining venture" and won't need any more taxpayer money. (Uh huh.) All they really need is for their competitors to stop creeping on their turf:
Nearly 1.3 million Floridians so far have signed up using the federal exchange, while fewer than 100 customers have enrolled through the state's lesser-known marketplace, Florida Health Choices. But both exchanges have something in common: an identical phrase to promote their products, "The Health Insurance Marketplace."

Now, Health Choices wants groups using that specific combination of words to promote the federal exchange to scrub the phrase from their websites, pamphlets and other promotional media — or risk legal action.
Call now. Operators are standing by. And fucking bored.
[h/t AcaSignups.net]