Massachusetts Passes Law Against Upskirt Creepshots In Just Two Days. What If It Were Run By The House GOP?
News
March 07, 2014 05:29 PM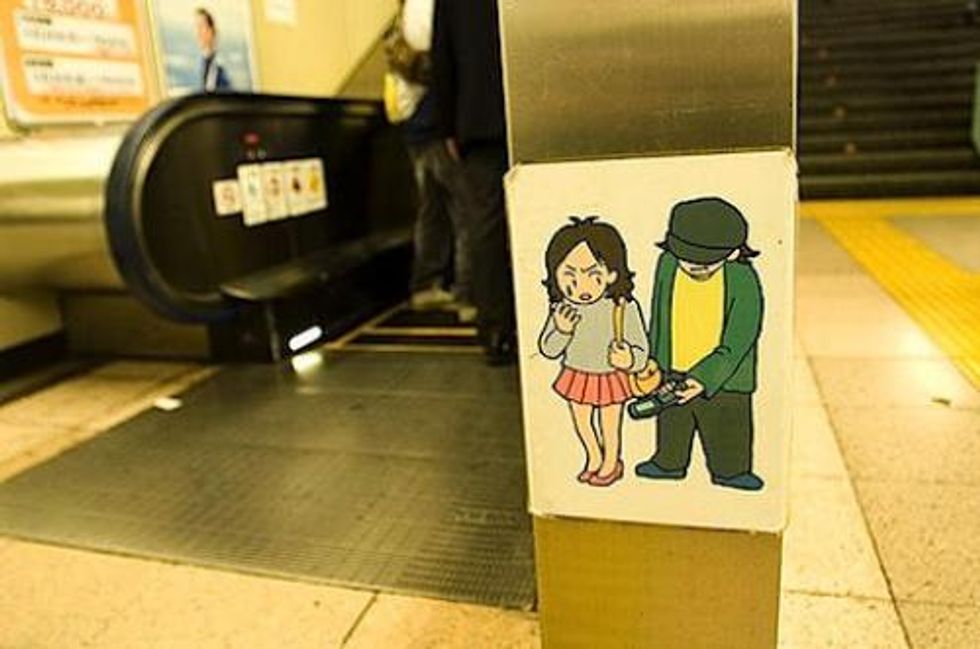 Well that escalated quickly. On Wednesday, the Massachusetts Supreme Judicial Court ruled that creepers couldn't be prosecuted fortaking creepy upskirt photos, because of the way the existing Peeping Tom law was written. And then the state legislature got to it, passed a new law, and Gov. Deval Patrick signed it this Friday morning. Our US Congress could never get its act together so quick, right? Wrong! Sure they could! Just not on something like "protecting women," obviously -- that's a job for strong, heterosexual husbands and fathers and Jesuses with guns. But it's not hard to imagine Congress acting expeditiously on other pressing issues. OK, it is actually kinda hard, but we did it anyway.
---
Impending asteroid strike. We are sure Congress could act in a matter of hours if someone discovered a large celestial body on collision course with earth. They wouldn't actually do anything -- that would probably fall to the executive branch -- but they could pass a resolution telling everybody not to damage any property while panicking, and one condemning cosmic terror, and in case these were their last moments on earth, they might hold one last vote apologizing to Obamacare for trying to repeal it 50+ times. "It wasn't you, Obamacare. It was us. We're sorry."
Any problem that directly affects billionaires. It's well-known that Congress doesn't care about you unless you're loaded, but let's be fair: sometimes billionaires really do need a helping hand. Like when Mr. or Mrs. A. Billionaire makes a bunch of bad investments, and oh no, they might not even be a billionaire anymore! Congress, help! And Congress will help.
Somebody foreign attacks us. Oh man. An attack on US soil by un-American anti-American non-Americans is Congress's time to shine. Everyone gets to yell about justice and freedom, and then they vote to invade whatever country the president says did it. And this all happens quicker than you can say "But there's no real evidence that Portugal was even involved!"
Somebody famous dies. This one goes kind of like the last one, except the yelling about justice and freedom attaches elsewhere. The GOP hates the Post Office, but they love post offices, and the naming of them. It's possible that the USPS as we know it will be gone in a few years, replaced by empty lots named after America's fallen heroes. The Ronald Reagan Memorial Post Office In Memory Of Lou Reed Presented By Pepsi MAX sounds about right.
And that's about it, honestly. We were gonna add something about first contact with aliens, but Steve King would almost certainly get us all vaporized before Congress could pass anything.
Follow Alex on Twitter. Do it for Portugal.
[HappyNiceTimePeople / boston.com / thinkprogress / abcnews.com]