Massachusetts Patriots To Local Health Board: Smoke Free Or Die
News
November 13, 2014 02:50 PM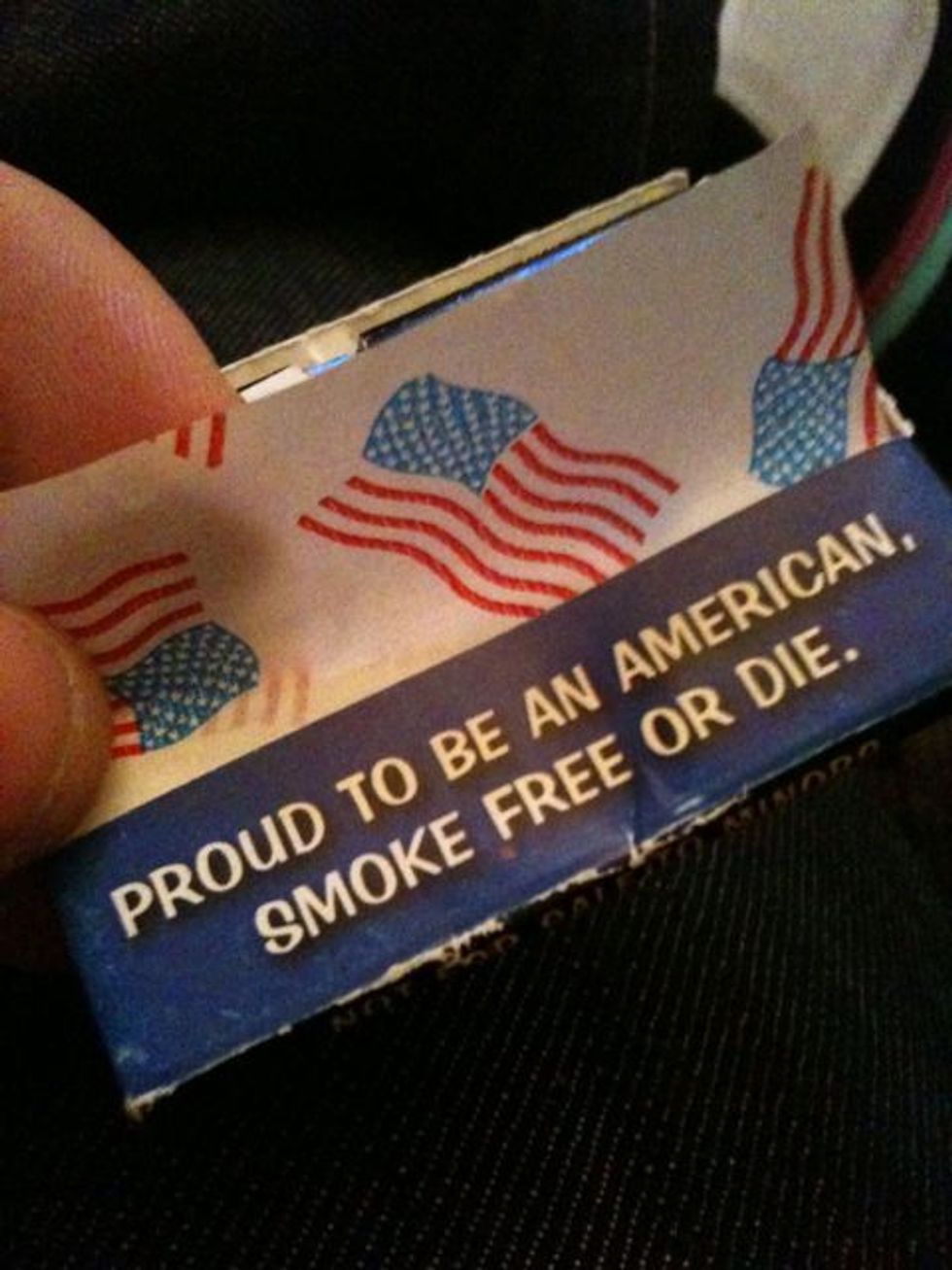 Central Massachusetts is Charlie Pierce's beat -- he grew up there, whereas Yr Wonket lived in the Commonwealth for a mere decade -- so if Pierce picks this story up, be sure to read him. With that said, we have spent more than our fair share of time among the small towns north of Worcester, so when the Boston Globe reported on a contentious public meeting in the town of Westminster, the chaaaming, non-rhotic speech of New England rang in our mind's ear.
---
An unruly public hearing on a proposal to prohibit the sale of tobacco products came to a sudden and rowdy halt Wednesday evening after shouting and clapping opponents of the ban repeatedly refused the chairwoman's request to come to order. [...]

After several failed attempts to bring the hearing to order, chairwoman Andrea Crete gaveled the session to an end. As police shadowed Crete out of the building, many in the audience broke out in a verse of "God Bless America."
The Globe story doesn't include this line, but we're pretty sure at least one person at the meeting stood up and shouted, "FAHCK YOU. YOU TRYNA TELL US WE CAN'T SMOKE? FAHCK YOU. WHATTA YOU, MY FATHA? MY FATHA'S BEEN DEAD FUH THUHDEE YEAHS, YOU FAHCK!" The Globe also doesn't give us any breakdowns on types of tobacco products preferred by the stoic Yankees of central Massachusetts, but we will bet our bottom bitcoin that it goes Marlboro 100s, Skoal, Copenhagen, and then everything else.
Also, what is the big deal here? This town is 30 minutes from the New Hampshire, where they don't have sales tax; the budget-conscious smokers of Westminster shouldn't be buying cigarettes in Massachusetts anyway. Most of the people quoted in this story are the types of Bay Staters who move to New Hampshire once they've saved up enough money to by an ATV, like this guy, who already owns about a dozen Gadsden flags, probably.
"This is about freedom; it's my body and it's my choice to smoke," said Nate Johnson, 32, a Westminster farmer and auto body worker. He was puffing on a cigarette at a rally before the hearing where opponents held signs saying "It's not about tobacco — it's about control" and "Smoke 'em if you got them."
A+ legal reasoning, Nate Johnson. Opium overdoses are through the roof just to the west of Westminster, but if you think about it, it's an oxycontin abuser's body, and it's their choice to overdose on opiates. No public interest involved here at all, no sir.
Restrictions on intoxicants are nothing new in Massachusetts. Eight towns in the state are dry, and it's only been legal to buy booze on Sundays in most of the Commonwealth for about a decade. But this is how Massachusetts keeps itself busy when the Patriots have a bye week, we guess.
Follow Dan on Twitter.