Master Of Terror Stephen King Rains Buckets Of Blood On Poor Rich Folks
News
May 02, 2012 09:25 AM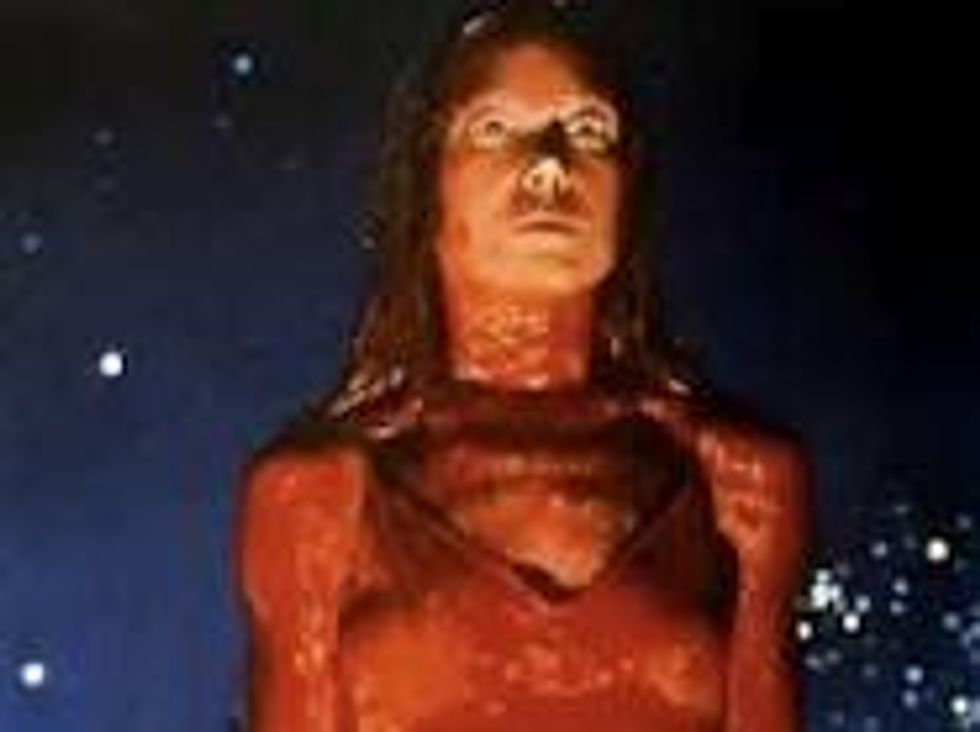 Stephen King ("Carrie," "Cujo" "The Michele Bachmann Story") is a pretty rich dude, and hehas some thoughts on other rich dudes and taxes. He makes a gentle argument, comparing hardly anyone to "old, dead dogshit," so he cannot be a regular correspondent for Your Wonkette (also, he only quotes the motto of the Church of the Subgenius once). But he can still get an excerpt!
---
I've known rich people, and why not, since I'm one of them? The majority would rather douse their dicks with lighter fluid, strike a match, and dance around singing "Disco Inferno" than pay one more cent in taxes to Uncle Sugar. It's true that some rich folks put at least some of their tax savings into charitable contributions. My wife and I give away roughly $4 million a year to libraries, local fire departments that need updated lifesaving equipment (Jaws of Life tools are always a popular request), schools, and a scattering of organizations that underwrite the arts. Warren Buffett does the same; so does Bill Gates; so does Steven Spielberg; so do the Koch brothers; so did the late Steve Jobs. All fine as far as it goes, but it doesn't go far enough.

What charitable 1 percenters can't do is assume responsibility—America's national responsibilities: the care of its sick and its poor, the education of its young, the repair of its failing infrastructure, the repayment of its staggering war debts. Charity from the rich can't fix global warming or lower the price of gasoline by one single red penny. That kind of salvation does not come from Mark Zuckerberg or Steve Ballmer saying, "OK, I'll write a $2 million bonus check to the IRS." That annoying responsibility stuff comes from three words that are anathema to the Tea Partiers: United American citizenry.

[...]

The Koch brothers are right-wing creepazoids, but they're giving right-wing creepazoids. Here's an example: 68 million fine American dollars to Deerfield Academy. Which is great for Deerfield Academy. But it won't do squat for cleaning up the oil spill in the Gulf of Mexico, where food fish are now showing up with black lesions. It won't pay for stronger regulations to keep BP (or some other bunch of dipshit oil drillers) from doing it again. It won't repair the levees surrounding New Orleans. It won't improve education in Mississippi or Alabama. But what the hell—them li'l crackers ain't never going to go to Deerfield Academy anyway. Fuck 'em if they can't take a joke.
Go on, read more. We'll be here when you get back. [DailyBeast]
Rebecca Schoenkopf
Rebecca Schoenkopf is the owner, publisher, and editrix of Wonkette. She is a nice lady, SHUT UP YUH HUH. She is very tired with this fucking nonsense all of the time, and it would be terrific if you sent money to keep this bitch afloat. She is on maternity leave until 2033.