Michelle Obama Suddenly a Feminist, Hosts Abortion-Themed Luncheon
News
August 29, 2011 03:37 PM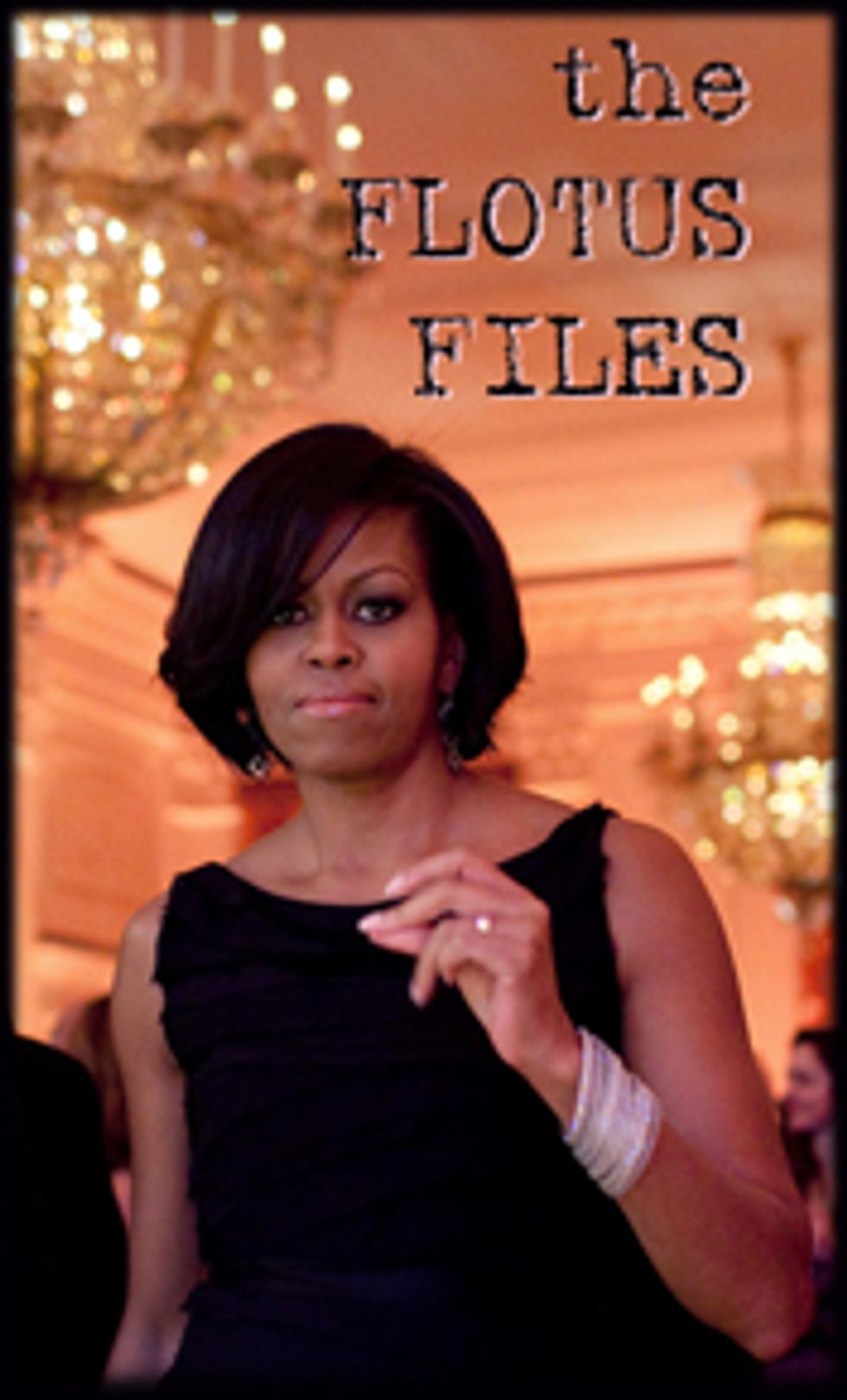 Over the past few weeks it has become increasingly clear that Michelle Obama will be forever remembered as the "First Lady of Stealing Everybody's Money to Go on Vacation, Constantly and Without Remorse."This will not change, no matter how many reasons there are to support her claim that she went to Africa for "official business" or to "empower young people." But our FLOTUS does not actually care about this, because while everyone else is screaming and crying at the image of Michelle Obama appearing on the screen at the local Applebee's, Michelle Obama is having sneaky quinceañera-style abortion fiestas with all her best librul girlfriends.
---
Michelle Obama is about ready to set her fancy undergarments on fire and pick up an Eastern religion, because she is apparently a total feminist now, when it comes to raising money.
Feminist icon Gloria Steinem--the subject of a fascinating HBO documentary about her storied career--is teaming up with First Lady Michelle Obama and other key abortion rights activists to raise money for President Obama's re-election drive.

The event, in New York on Sept. 20, offers a unique fund-raising and messaging opportunity for the Obama team.

Joining Steinem and Mrs. Obama will be Planned Parenthood President Cecile Richards, and Stephanie Schriock, named president last year of EMILY's List, which supports politically viable abortion rights backing female Democratic candidates. Democratic National Committee Chairman Debbie Wasserman Schultz, who attends most major fund-raisers, will also be at the Park Ave. funder.

The Steinem et al funder has a sliding scale and an interesting marketing pitch, encouraging mothers and daughters, mentors and mentees to attend. Mrs. Obama runs a low-profile mentoring program for young girls from the White House.
Oh, so this is like some sort of modern take on the Ya-Ya Sisterhood or the Traveling Pants or whatever, where women get together and hug each other, and then there is also money:
The price is $500 for an individual; $1,000 for a Mother/Daughter or mentor or mentee; a table of ten is $5,000. An event vice chair--raise or give $10,000-- gets a photo with Mrs. Obama and a lunch; an event chair--raise or give $35,800 gets a VIP pre-reception as well as the photo op and lunch. The contributions go to the DNC and the Obama 2012 re-election campaign.
Fetus jars will be on sale for $10, or three for $25, and whoever donates the most wins a lifetime supply of abortions. Palin girls, you will not find a deal like this anywhere else! [Chicago Sun-Times]