Michelle Obama Survives Inevitable Taunting From NASCAR Slobs
News
November 21, 2011 07:56 PM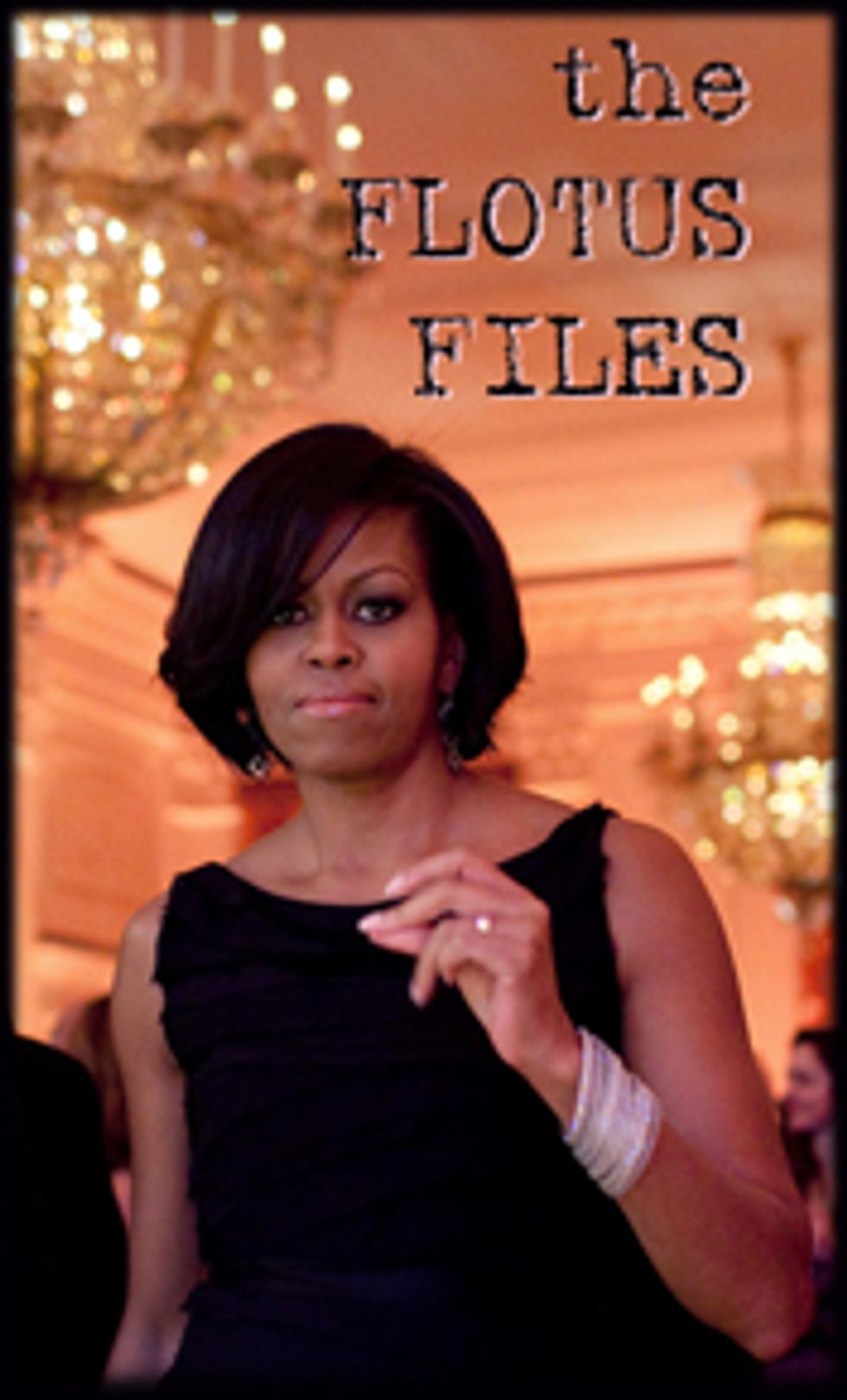 It wasn't exactly clear what Michelle Obamadid to get sent to what is probably the equivalent of Gitmo, for people who care about their health, but mean old Barry banished our FLOTUS to a NASCAR event on Sunday to cheer on The Troops, and by that we of course mean, "campaign for Barack Obama, basically." So, did she whip everyone into shape, or do one of those Beyonce dance-offs we have all come to know and expect from our First Lady? Oh, right, she was actually just booed by a bunch of swamp creatures who emerged from their sheds to watch cars drive in a circle for a few hours. Or was she?
---
There was BREAKING NEWS yesterday, when our FLOTUS was allegedly booed by NASCAR fans, for being a fancy African Muslim. But there was actually just so much noise at the race, between the fat people shouting and the airplanes overhead and the sound of other Michele's oil machines eating up the Everglades that now we can't actually be sure if there was any booing at all.
Obama and Biden served as grand marshals for the race at Homestead-Miami Speedway to promote their Joining Forces project on behalf of military families.

Listening to the video, it is hard to gauge the intensity of the critics, as much of the crowd was drowned out by a military flyover and other pre-race noise.

"The NASCAR community and the vast majority of those attending our race Sunday welcomed the first lady and Dr. Jill Biden and the military families in attendance," said Marcus Jadotte, NASCAR vice president of public affairs. "We are proud to support military families across the country and proud to support the Joining Forces initiative."
Here is that video, see for yourselves!
[youtube http://www.youtube.com/watch?v=NHbgHWIR5kc&feature=player_embedded expand=1]
So are they booing Michelle, Jill Biden, or America's military? Or those children? No one knows, but it's probably safe to say that some PR person is looking for a new job! Ha ha, GOOD LUCK to that person. [USA Today]