Mich. Gov Training Army of 'Corporate Advisers' To Destroy Local Governance
News
April 19, 2011 11:14 AM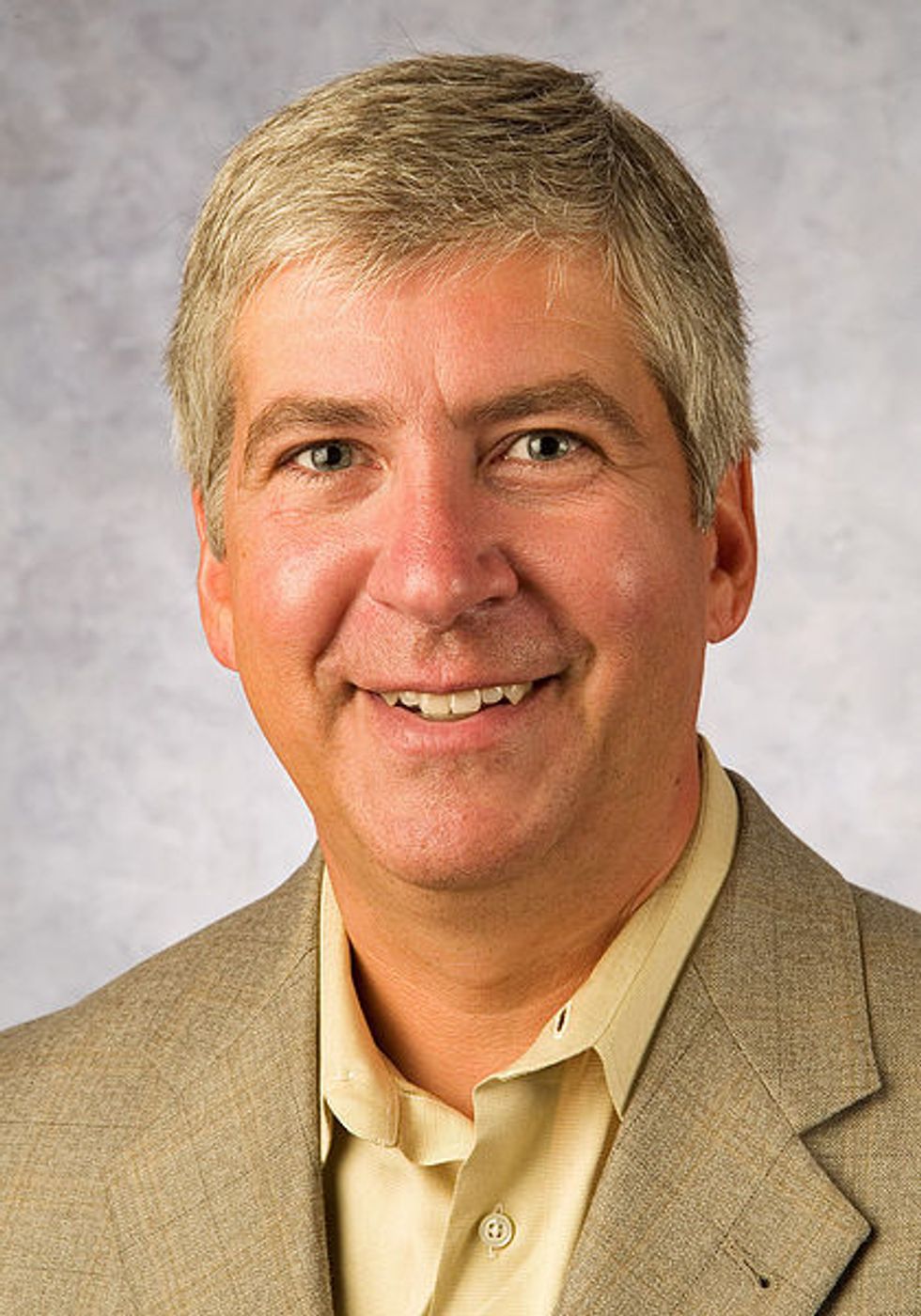 Michigan Governor Rick Snyder is pushing ahead on his path to fascism (the good kind! the American kind!), making good on his plans tofire locally elected officials and install his own people to rule over municipalities across the state by setting up a "crash course" program that will instruct an army of 400 henchmen who could quickly be installed as lords over local governments. Like Snyder, these people "have experience in the private sector," so they're the best kind of people to run struggling governments: people who have no experience running governments. It's probably about time we put walls around Michigan and Wisconsin, for our own safety.
---
Let Canada fight off and liberate people from fascism. We don't do that anymore. Michigan isn't quite Muslim enough for the U.S. to invade.
Michigan's new approach is among state experiments attracting the attention of restructuring executives as corporate work dissipates in the improving economy, said Scott Eisenberg, a managing partner at Amherst Partners LLC, an investment bank in Birmingham, Michigan. He helped develop some of the turnaround association's initiatives in Lansing.
Oh thank God the state government is watching out for investment banks. Those poor citizens need any kind of work they can get, even if you have to fire elected officials and give them their jobs.
If you get elected to serve in a local government in Michigan, make sure the state police don't catch you. Go underground and think up a good password for getting access into your secret chambers. DON'T make the password "Red Wings." [Bloomberg]