Michigan Hairdresser Burns Down Porn Shop For Jesus
News
February 20, 2015 04:16 PM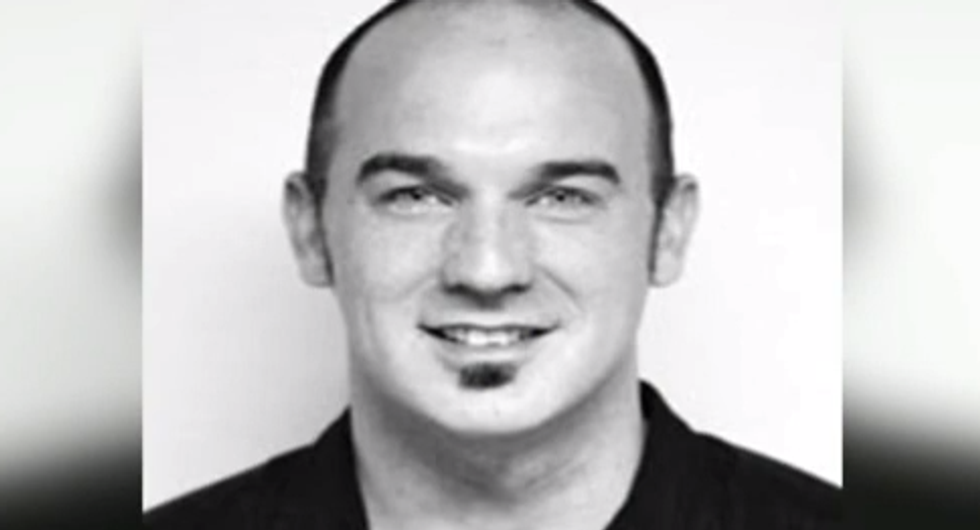 We were just saying that we wanted to find a Funny to write about for Friday afternoon, and HERE is a funny for you. Actually, it is not all funny, because the owners of the Hollywood Nights porn shop in Kalamazoo, Michigan, lost everything when a local "hair designer" (we guess that is one step above "hair decorator") named Mitchell Hapner grabbed an ax and did the Lord's Work of burning a sexxx store to the ground. Local Michigan news source WOOD-TV (ha ha ha ha ha) reports:
---
A GoFundMe account has been set up for the adult shop and contains a statement apparently from the owners.

"He believed he was serving as god on a mission to not only destroy the business but to murder any employees and customers in the building. Thankfully for weather related reasons we decided to not go into our family business this day," the statement reads in part. "Maybe one day we can rebuild our family business again."

Hapner worked as a hair designer at Allure Salon Professionals, which is about a mile from where Hollywood Nights used to stand. The owner of that shop confirmed he was self-employed there, but declined to talk about him further.
He must have been having a Very Bad Hair Designing Day to do something like that! We are very glad that Mr. Hapner (not supposed to call people by their first names, it's disrespectful) appears to be one of the Lord's stupider earth warriors and chose a day when the porn store was not porning anybody due to inclement weather, and therefore nobody was around to be hurt. Sad, though, because Raw Story reports that the family who owns the shop -- imagine being THOSE kids on career day -- lost more than a few irreplaceable possessions in the fire. It's not just char-grilled dildos, y'all:
Their losses were not only monetary, however. "We lost irreplaceable things," the owners wrote.

"This is only some of it but to list a few items my family will never cherish again includes; our children's precious art work/drawings/school pictures that decorated our private office to remind us why we work so hard, sentimental gifts, countless pictures and family home videos stored in filing cabinets and computers."
That is very sad, Wonkette is a Pro-Porn Mommyblog, and we are appalled by this latest incident of Hairdressers Arsoning The Sex Toys And The Naughty Flicks. This better not be a trend that catches on among the Millennials.
Wonkette attempted to reach God to find out if he was indeed pleased by his hair designer's actions, but we kept getting a busy signal, RUDE.
Evan Hurst
Evan Hurst is the managing editor of Wonkette, which means he is the boss of you, unless you are Rebecca, who is boss of him. His dog Lula is judging you right now.
Follow him on Twitter RIGHT HERE.