Michigan Showers Mitt Romney With Almost $8 Million Worth of Speech In Single Day
News
June 22, 2012 10:50 AM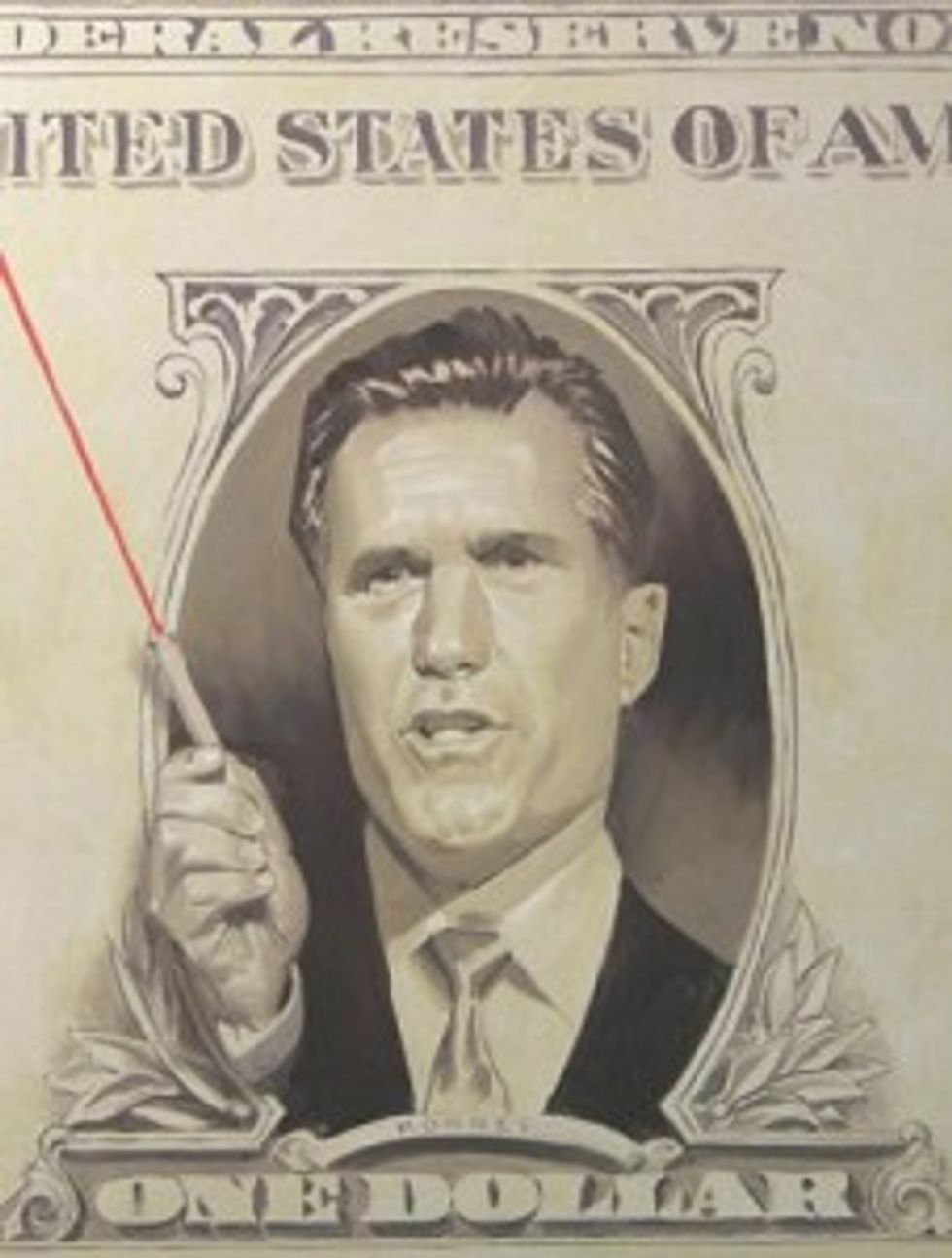 What is not to like about Mitt Romney (R-Money)? What indeed! He has adancing horse! He does not know what a donut is! He describes $374,000 in yearly income as "not very much"! His wife is a "woman whisperer" who translates the concerns of America's female-bodied persons to his so very masculine ears! He likes giving DIY haircuts! His net worth hovers at around $250,000,000! So much to adore about Mitt Romney! And now, we are proud to announce that Romney has had his single best day of fundraising yet, raking in around 148 times more money speech in a single day than the median family of four earns in a single year!
---
Mitt Romney enjoyed what campaign officials described as his single best day of fundraising yet, taking in between $6 million and $8 million during a finance swing through Michigan on Wednesday. "Michigan has been great," John Rakolta, a national finance co-chair of Romney's presidential campaign, told attendees during a fundraiser Romney headlined at a local Marriott here. "Today, we will exceed every single event that has been held for Gov. Romney from the beginning of the campaign. So we have set a new record tonight in terms of fundraising."

Taking the stage, Romney praised the supporters who had written checks to his 2012 bid. According to the campaign, more than 500 people contributed at least $2,500 a piece to attend tonight's reception just outside Detroit. Individuals who contributed $10,000 got to meet and pose for a photo with the Republican nominee, while $50,000 scored folks an invite to a private dinner with Romney.
A new record! Set in Michigan, no less, land of the perfect trees, lakes, and cars, currently struggling with an 8.5% unemployment rate, rapidly and significantly shrinking median incomes, and ranked 36th in the country in terms of college attainment. How gracious of THEM to give money to HIM, thus quietly accepting their roles in the new American economy.
[ABC News]