Mike Pence Did Pretty Good In Debate -- Will Donald Trump Punch Him Right In The Face?
Elections
October 05, 2016 11:15 AM
Stoled from Twitters, will credit if we find out what magnificent bastard did this.
---
So the consensus around the Conservasphere seems to be that Mike Pence did just dandy in the Veep Debate, and shows a heck of a lot of promise as a presidential candidate in 2020 (because he ain't gonna be Veep anyway). As Vox points out, this may not mean a terrific next few days for Mike Pence. You see, there are rumblings. Rumblings that the Great Man may not be too happy with being upstaged: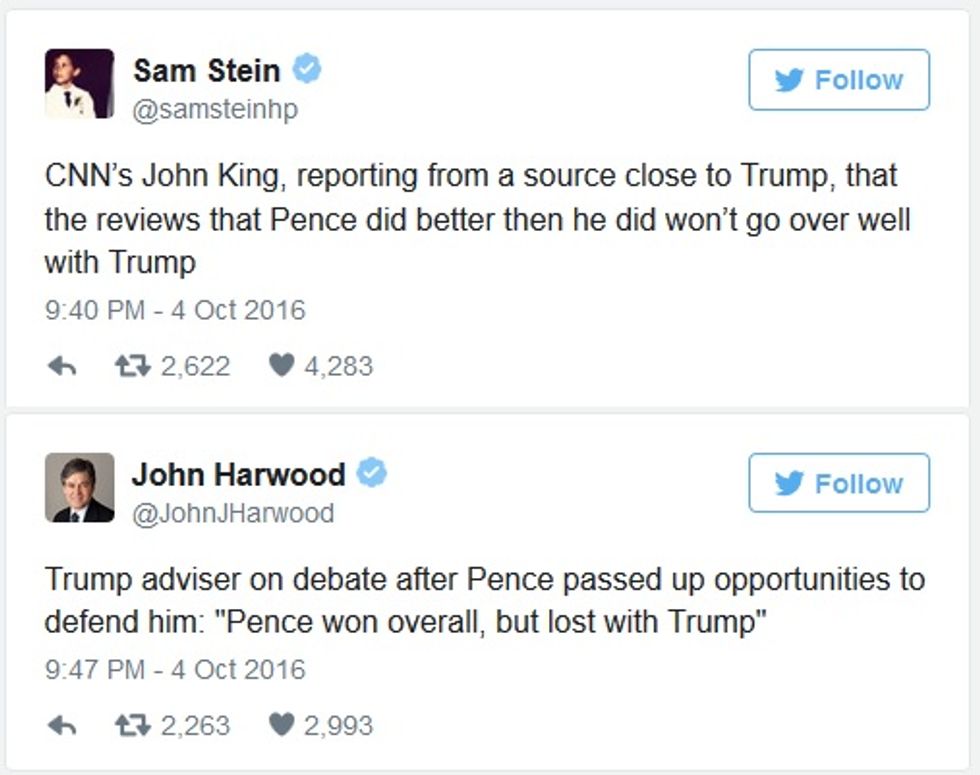 On CNN, John King noted that at least some Trump insiders (tapeworms?) think the bossman may not be too thrilled with all these conservatives who are suddenly asking, "Wow, why isn't THAT guy at the top of the ticket?"