Mississippi Continues Valiant Effort to Save Women From Selves
News
July 04, 2012 02:00 PM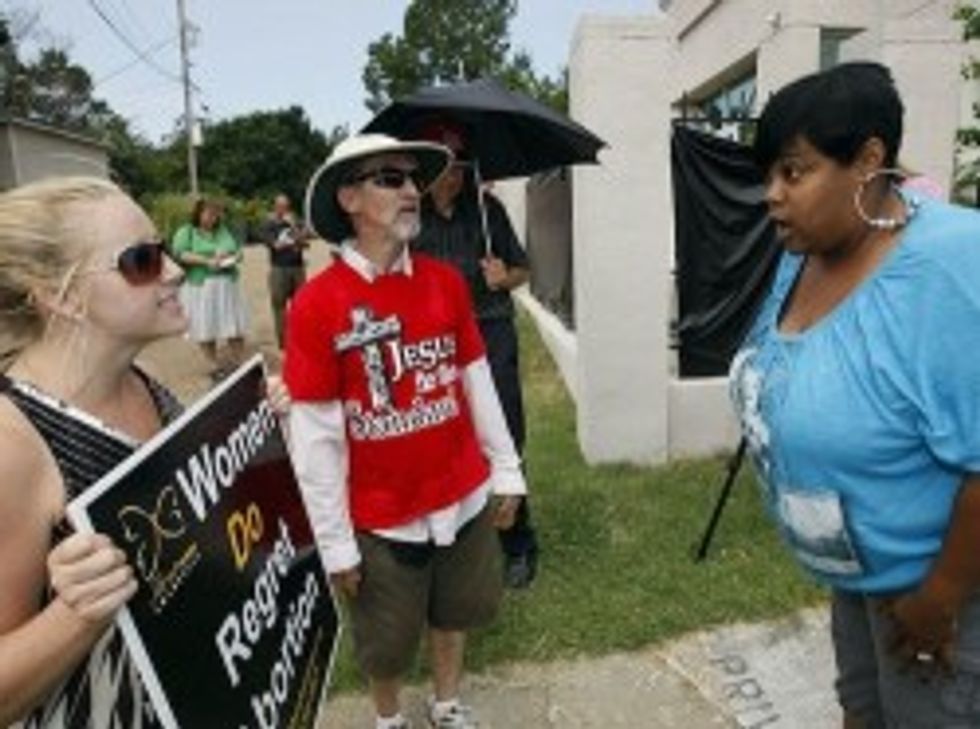 Good news everyone! In spite of the best efforts of Mississippi's state legislature and its governor, Mississippi's only abortion clinic is still plugging along and open for business. This means there's still lots of fun to be had trying to close it!
---
If you have not been following the story of the Little Abortion Clinic That Could, your Wonkette will fill you in on the details. Back in April, the Governor of Mississippi (who you may also remember as co-chairing the state's personhood ballot measure) recently signed House Bill 1390 which required doctors at the abortion clinic to have admitting privileges to local hospitals. This proved more difficult than one might think, given that the hospitals were disinterested in giving admitting privilege to said doctors since they are flown in from out of state. This would have effectively made abortions illegal in the state of Mississippi, except a Federal court judge temporarily blocked the law.  But don't worry, throngs of people are still braving temperatures in the 90s to amass outside of the clinic and yell at rape victims and underaged girls in hopes of freeing them of the weight of their own decision-making!
Via the Clarion-Ledger:
With temperatures above 90 degrees, some abortion opponents carried large umbrellas for shade as they stood Monday outside the clinic in the Fondren neighborhood. Among them were members of the groups Pro-Life Mississippi and Personhood Mississippi.
Some carried signs with slogans such as "Let us help you love your baby" and "It's easy to be pro 'choice' when you're not the one being killed."…The abortion opponents prayed and sang We Shall Overcome and hymns such as Amazing Grace and It Is Well With My Soul. They could be seen and heard through the tinted windows as [Jackson Women's Health Owner Diane] Derzis talked to reporters...

"This is life in America for a woman seeking an abortion now," Derzis said inside the clinic's waiting area. "It's not just Jackson, Miss. These here may be a little crazier than some other places. But this is the reality of a patient having an abortion in this country today. She is going to most likely cross a picket line. She is going to be screamed at, harassed."
USA! USA! Also, this, folks, is what happens when you put women's health care decisions in the hands of a man named Bubba. For those of you keeping track, Mississippi has the highest rate of unintended pregnancies, the highest infant mortality rate, and the fifth highest maternal mortality rate in the country.