Morning Maddow: Rachel Hearts Gordon 'Demon Slayer' Klingenschmitt (Video)
News
November 10, 2014 09:46 AM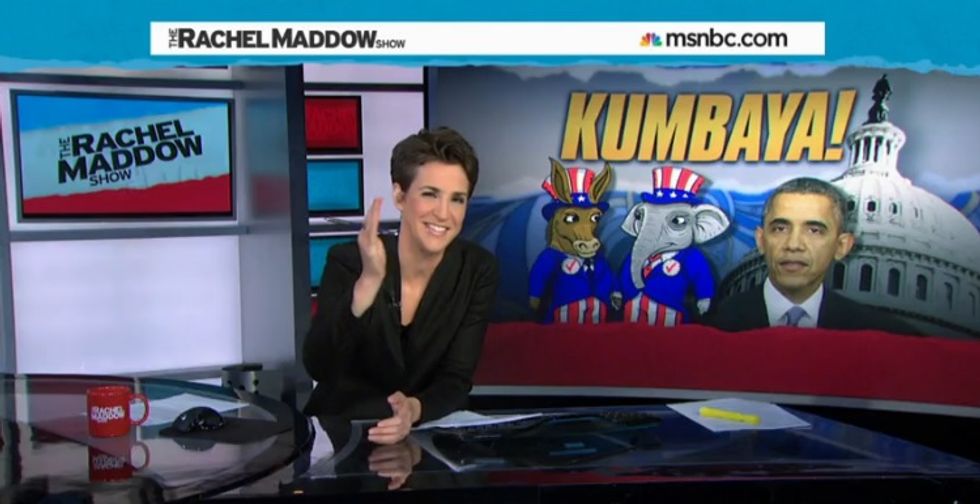 On Friday's Rachel Maddow Show, we learned that Rachel, too, is just as susceptible as we are to the charms of Colorado internet preacher -- and newly elected member of the Colorado House -- Gordon Klingenschimitt, who likes to exorcise Barack Obama, calling on God to drive out the "demon of tyranny who is using the White House occupant."
---
Ah, but it's not merely Klingenschmitt's amusing theocratic tendencies that got Maddow's attention. She mentions him primarily as a symptom of just how crazy the midterm elections were, and how we should not expect any "Kumbaya" action from the Republicans in Congress, who are only slightly less convinced that Obama is in league with Satan. Actually, a lot of Republicans are more hot on impeachment, according to a recent poll. But they're hoping that impeaching the tyrant for all his tyranny will at least be a bipartisan effort, maybe.
Let the healing begin.