Mubarak Quits! Finally ... Also, Military Takes Over
News
February 11, 2011 11:42 AM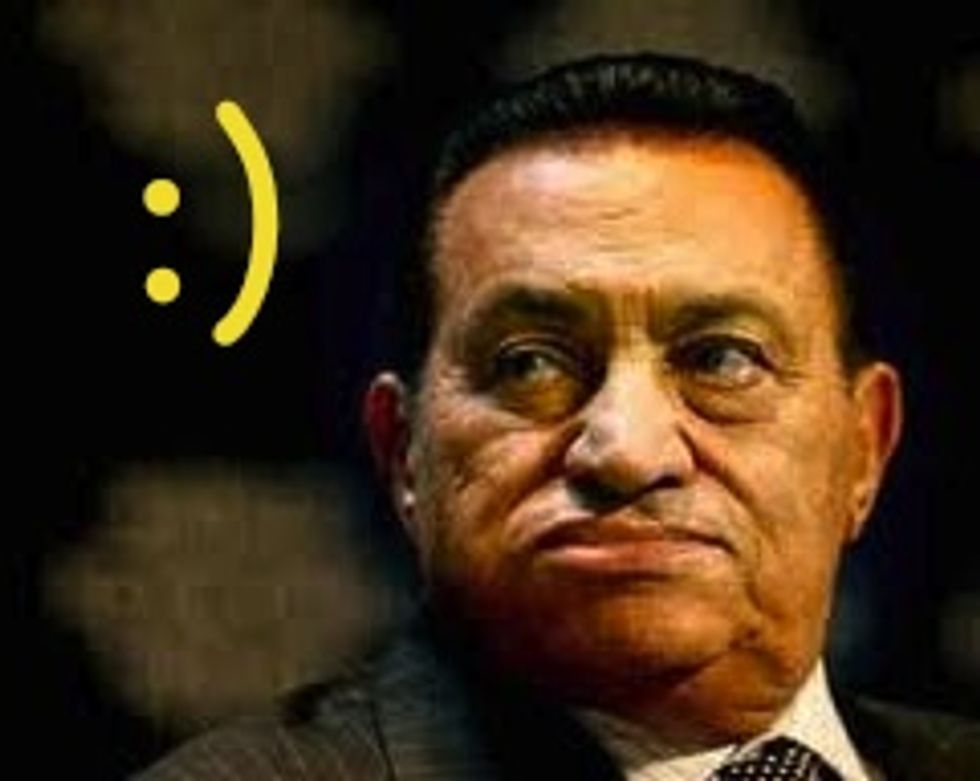 The Egyptian Revolution is Victorious! Well, Hosni Mubarak finally quit, after last night's ridiculously offensive quitting speech that actually ended up being a dull lecture full of lies by the guy who hasn't budged in three decades. Anyway, now he's gone! Must've been the shoes thrown all over the place, because that's how we got rid of George W. Bush (after eight years, when he couldn't run again). Oh, people of Egypt, high fives to you all for actually doing a revolution. And, uhh, it's a good thing you like the Egyptian Army so much, because the Egyptian Army just took official control of Egypt.
---
Crazy scenes from Cairo, a sea of Egyptian flags, wild cheering, a strange & exhausted celebration. BBC reports:
Hosni Mubarak has decided to step down as president of Egypt.

In an announcement on state TV, Vice-President Omar Suleiman said Mr Mubarak had handed power to the military.

It came as thousands massed in Cairo and other Egyptian cities for an 18th day of protest to demand Mr Mubarak's resignation.

Protesters responded by cheering, waving flags, embracing and sounding car horns. "The people have brought down the regime," they chanted.
The most complete story is here on Al Jazeera. And that's the other revolution part of this story, we suppose: Al Jazeera and also WikiLeaks. (Facebook and Twitter? Ha ha, let the tech propagandists credit fucking Twitter and Facebook for a revolution.)