Naked Levi Johnston's Sister Now Also Naked And Yelling At Bristol Palin
News
August 10, 2011 01:01 PM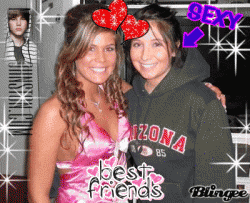 What are the bitter, unemployed naked young people in Wasilla doing these days between meth come downs? Still aborting America's collective remaining brain cells one by one with the gale-force toxic winds of their regularly scheduled rants rehashing the gross details of Bristol Palin's achievements in unprotected sex? Yes, is your answer. Secondary Palin family media welfare beneficiary Mercede Johnston did theJohnston family thing and posed nude for the September issue of Playboy to get someone to listen to her "tell her side of the Bristol-Levi tent sex parties" that she was never involved in, again. Has Levi ever thought to himself, "it's weird my sister is always talking about my penis?" No. Oh well, what's the shocker this time: "Bristol Palin like totally planned her pregnancy." Are we even still talking about 2008?
---
We did not read the dumb Playboy interview excerpts, so here is something we copy-pasted from some other gossip site looking for pageviewz:
As for Bristol, Johnston says the former Dancing with the Stars contestant underwent "numerous" plastic surgeries and liposuction procedures both before and after giving birth to her and Levi's son, Tripp.

Johnston also addresses Bristol's pregnancy, which was revealed after her mother joined John McCain's campaign in 2008.

"Bristol's pregnancy wasn't unexpected," Johnston alleges. "She and Levi planned it. They were trying to conceive for months."
She would know, she was standing right there watching the whole time. [People]