Nevada Republican Is Blacker Than Black Opponent Because Basketball!
News
August 15, 2012 11:21 AM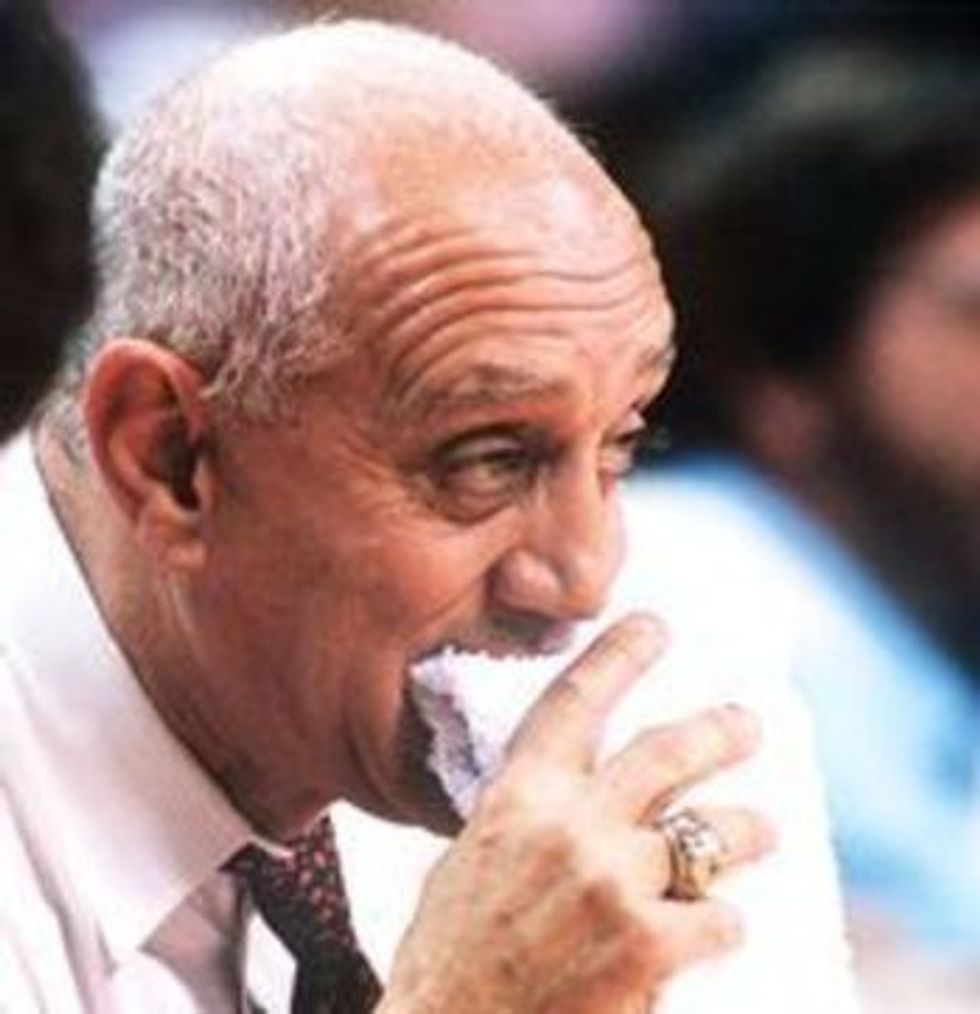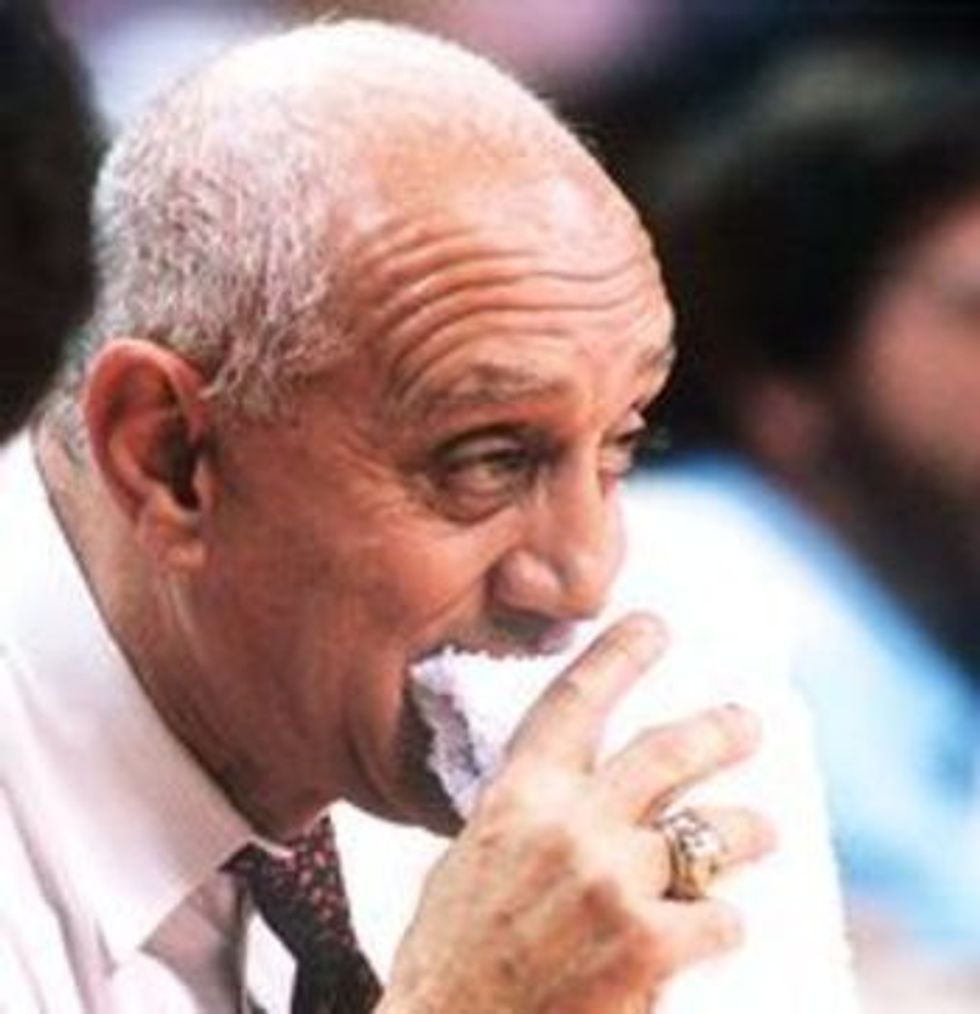 If there's one thing black people like, it's basketball, right? I mean, that's what we hear, on the streets, or from our sources that we send to collect data from the streets, because we don't go to the streets ourselves, it's scary out there. Anyhoo, we all just assumed that Republican Danny Tarkanian would win all the African-American votes in the Nevada Congressional district where he's running, because his dad (pictured) was a famous towel-chewing UNLV basketball coach (basketball!) and Danny runs a basketball clinic (BASKETBALL!) and so why wouldn't the blacks love this? Sure, his opponent Steven Horsford might in a strict technical sense be descended from Africans and have dark skin, but is he really a black person? How many basketballs has he basketballed? BASKETBALL, DON'T YOU GET IT?
Tarkanian and Horsford are squaring off in Nevada's newly created fourth Congressional district, which is 16 percent black, so obviously that is a constituency both candidates want to woo ... with basketball. Basketball!
Tarkanian, who played for UNLV under his coaching father, runs a nonprofit basketball academy in urban Las Vegas that caters to many of the community's children, including those from black neighborhoods. His father was known for taking chances on recruits from inner-city areas, including future NBA star Larry Johnson.

"My dad's worked in that community for a long time. And my mother has," Tarkanian said. "My basketball academy, which is very close to the district, has a lot of players and families in that district that are in our academy now for 10 years."
Horsford and a bunch of other black Nevada politicians thought this was kind of patronizing, because they're pretending not to like basketball to make a point, we guess? This led Tarkanian to be sad and wounded:
They didn't say what the racist comment was -- I'm still trying to figure out what it was ... Should we not work within the black community? ... We could be like Steven Horsford, who's not doing anything with that community -- and you know, pretend we're black and maybe try to get some votes if that's where it is. It's that extent that they're going to.
That's a delicious chunk of word salad, and we can see why some people are interpreting it to imply that Horsford is only pretending to be black, as proved by his refusal to play basketball constantly and instead serve as the state's Senate majority leader. But we'll be more charitable and instead take it to mean that Tarkanian is firmly -- and correctly -- disavowing any intention to put on comical "Amos & Andy" style blackface and pretend to be black in order to win black votes. Why should he need to do that, because, come on, basketball, right? Basketball?
Other fun facts about Danny Tarkanian: he's probably about to go bankrupt, and he lost badly to beloved dingbat Sharron Angle in the 2010 GOP Senate primary, which is a sure sign of a political career on the rise. [Las Vegas Review-Journal/TPM/Las Vegas Sun]