New Video Shows Cops Compassionately Cuffing Tamir Rice's Sister While He Was Dying
News
January 09, 2015 09:46 AM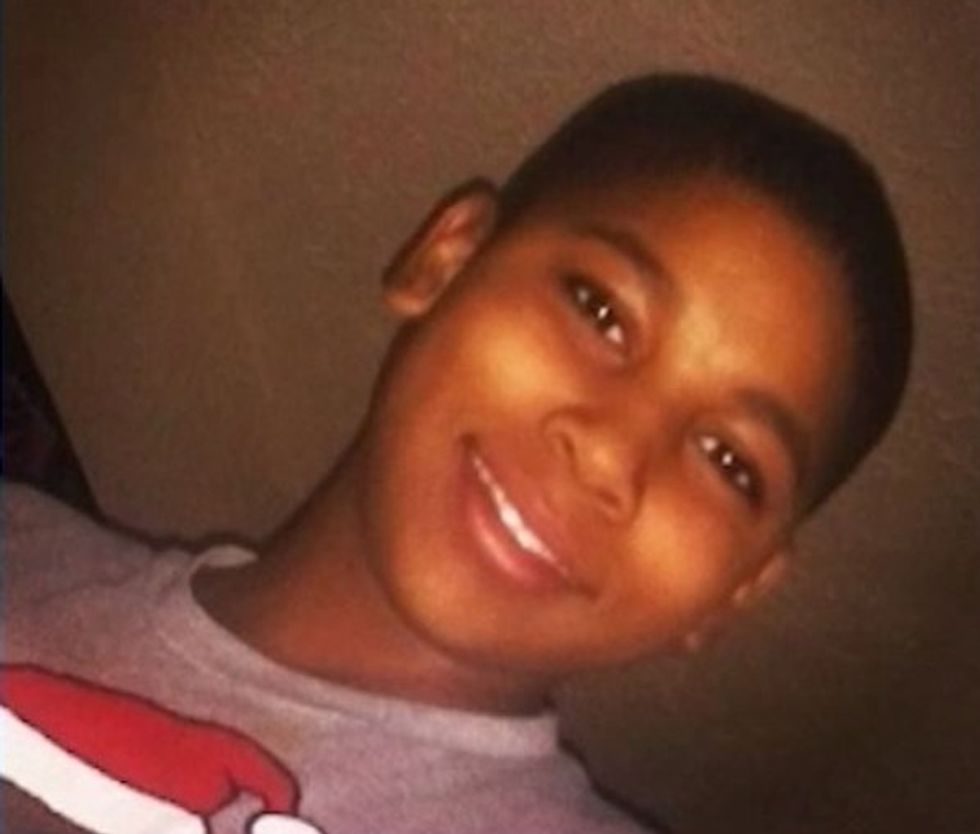 Let us catch you up on the latest twist in the Tamir Rice story, because who can keep all these killings of unarmed black people straight anyway? Tamir Rice was 12 when he was shot dead by Cleveland police officer Timothy Loehmann, supposedly for "brandishing" a toy gun while he was alone in a park not hurting or threatening anyone at all, meaning that Rice should have become the poster boy for open carry advocates in part because he was still a little boy. Rice's death was put through the smear machine until video surfaced showing Loehmann gunning down Rice, and then we all learned what a shitty cop Loehmann was in the first place.
---
Shortly thereafter, a sportsball man wore a shirt acknowledging Rice's death, prompting the Cleveland police union to dish out a #HotTake so sizzlin' it created its own magnetic field. And yesterday, in further proof that the universe could not have been created by a merciful and compassionate god, the shooting death of an unarmed 12-year-old somehow became even more tragic. Cleveland.com published a 30-minute video showing what happened after Rice was shot, and it's ... it's rough, man.
[Rice's 14-year-old sister], who was at the park with Tamir, ran to her brother's side when she heard two gunshots fired by first-year Cleveland police officer Timothy Loehmann. As the girl neared her brother, Loehmann's partner, Frank Garmback confronted her and forced her to the ground. Loehmann rushed over, and the two knelt beside her as she rolled on the ground. Eventually the officers handcuffed the girl and placed her in the back of the police cruiser, less than 10 feet from her dying brother.
Officers then stood around Tamir as he lay wounded. One officer had his hands on his hips when a man, identified by police as an FBI agent who was in the neighborhood, entered the frame and administered first aid. It was the first medical care the boy received in the four minutes that followed the shooting.
We are going to embed the video in case you want to see and cry for yourself, but that blockquote is the important part. Please take us seriously when we say this: You will not be happy that you watched this video. You will never get back the time or the innocence you possessed before you watched this video. You have been warned.