New York Cops Just Tidying Up Wikipedia, Like They Did Times Square!
News
March 13, 2015 04:06 PM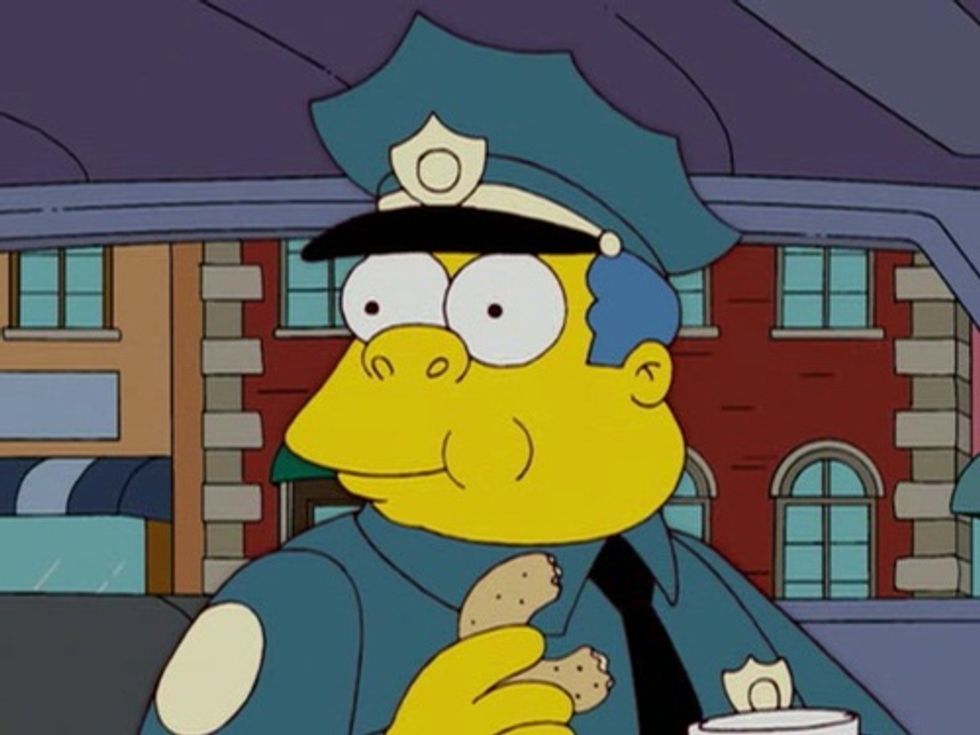 Everyone hates when the internet says mean things about them or posts pictures or videos of them doing unflattering things -- like making weird sex faces, for example, or choking a man to death right there on the street. That's understandable. But the New York Police Department is apparently as mad as hell about it, and they're not going to take it anymore:
---
Computers operating on the New York Police Department's computer network at its 1 Police Plaza headquarters have been used to alter Wikipedia pages containing details of alleged police brutality, a review by Capital has revealed. [...]

Computer users identified by Capital as working on the NYPD headquarters' network have edited and attempted to delete Wikipedia entries for several well-known victims of police altercations, including entries for Eric Garner, Sean Bell, and Amadou Diallo. Capital identified 85 NYPD addresses that have edited Wikipedia, although it is unclear how many users were involved, as computers on the NYPD network can operate on the department's range of IP addresses.

NYPD IP addresses have also been used to edit entries on stop-and-frisk, NYPD scandals, and prominent figures in the city's political and police leadership.
Hmmm. Can't imagine why anyone working for the NYPD would take issue with the department being portrayed as, like, a thuggish organization that has demonstrated a tendency to stop-and-frisk people who, coincidentally, are not white, and to even, on occasion, kill unarmed black men with their guns or even their bare hands. But someone crafty, using "a range of IP addresses registered to 1 Police Plaza," just wanted to clarify that for us. Thanks, Officer(s) Someone!
"Use of the chokehold has been prohibited" was changed to "Use of the chokehold is legal, but has been prohibited."
The sentence, "Garner, who was considerably larger than any of the officers, continued to struggle with them," was added to the description of the incident.
But what's so wrong with the NYPD wanting to change its own information about itself on Wikipedia? Oh nothing except for the rules about how you cannot do that on Wikipedia:

So yeah, you cannot do that for reasons that are obvious to anyone who is not a total moron, even though total morons try to do this sort of thing all the time. They often, though not always, work on Capitol Hill.
Anyway, we're sure this will all get figured out, because the police department is ON IT:
"The matter is under internal review," an NYPD spokeswoman, Det. Cheryl Crispin, wrote in an email to Capital after examples of the changes were presented to the NYPD.
Yeah, and we know how those internal reviews at the NYPD always work out. We're sure whoever the culprit or culprits are, they have a real good reason.