Nice Time! This 13-Year-Old Kick-Ass Baseball Phenom, Plus Rachel Maddow!
News
October 28, 2014 06:00 PM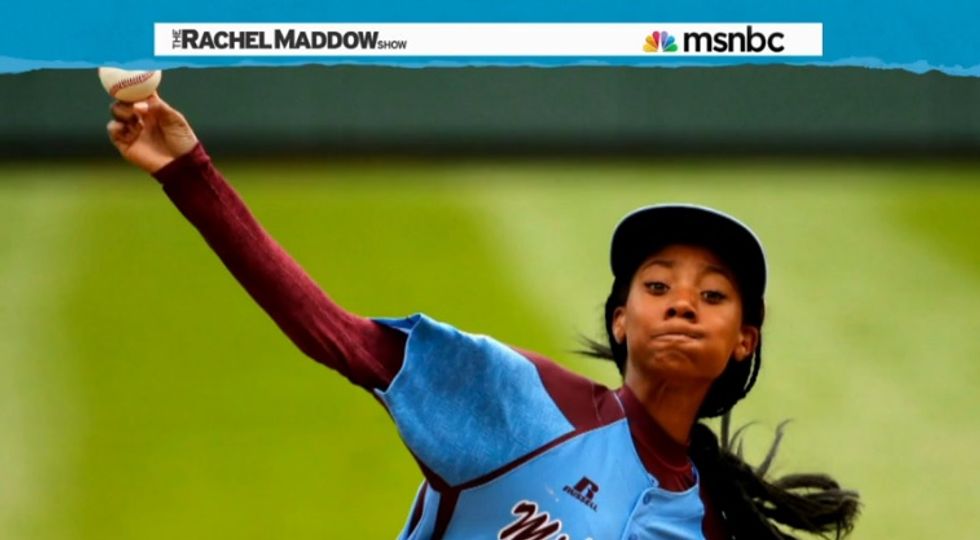 It's been one brain-basher of a week, and it's only Tuesday. So take a minute to watch this terrific little "Best New Thing in the World" clip about how ceremonial first pitches usually suck -- there's even a Washington Post chart to prove it:
---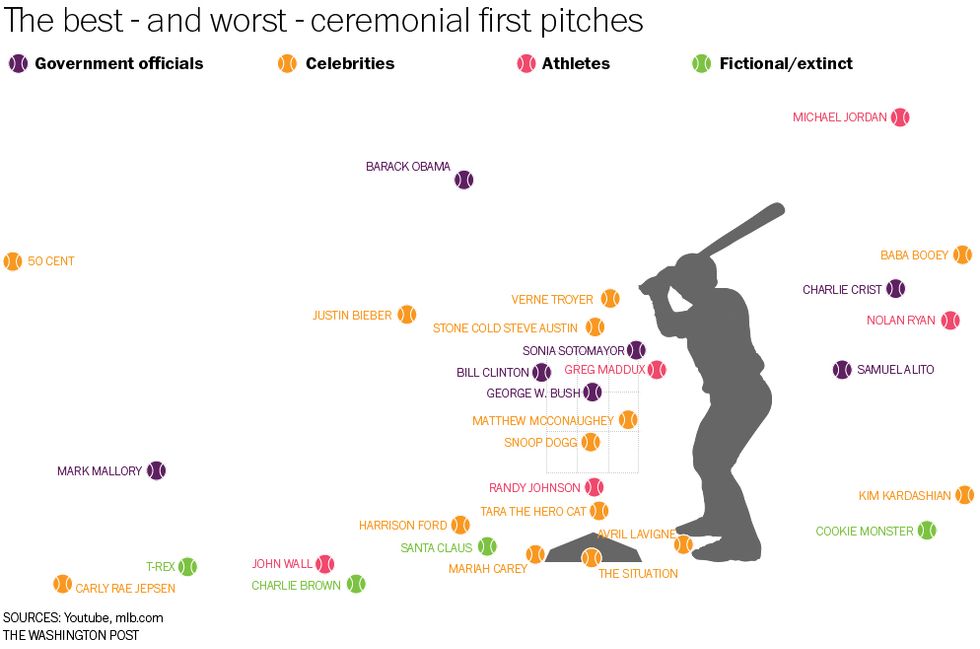 Of course, all you need to show up those dumb celebrities and politicians is a 13-year-old Little League pitching phenom, Mo'ne Davis, who made it look easy at Game 4 of the World Series.
Watch, enjoy, and remember to breathe before you go back to watching the "real" news: