No One Told Us All These Conservatives Would Be At CPAC
News
February 09, 2012 01:15 PM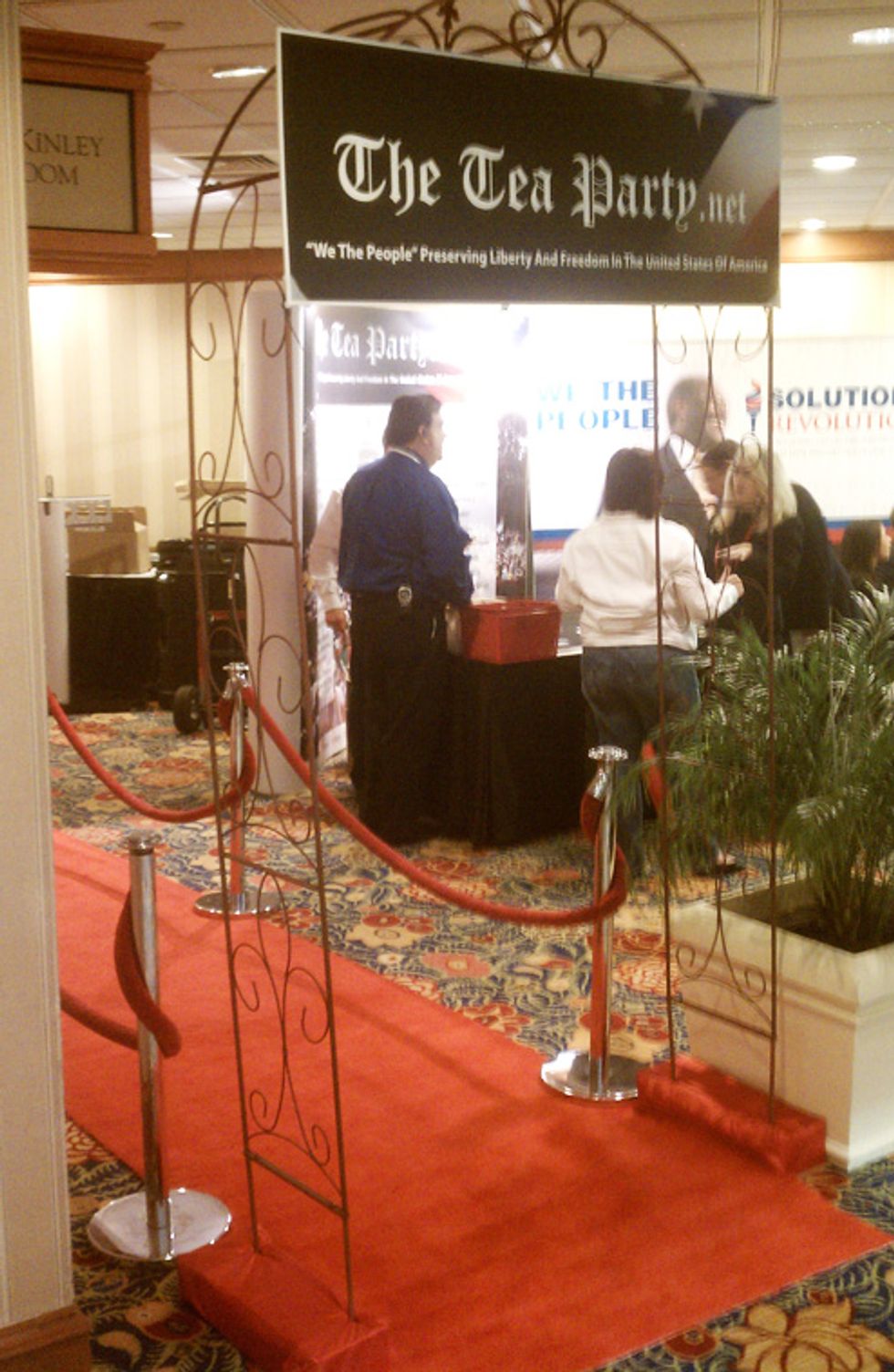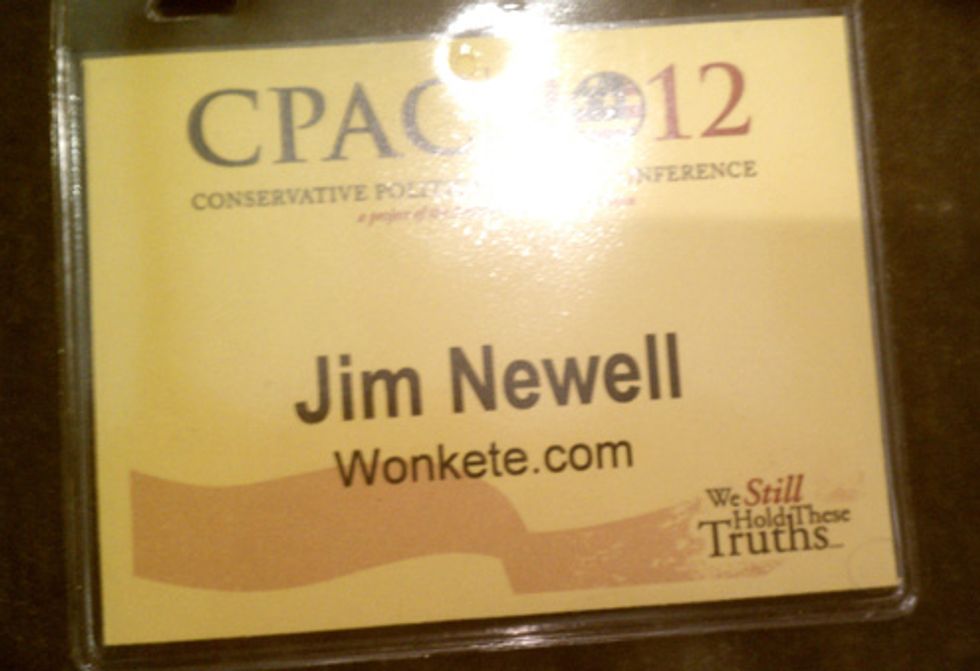 Good news: They let us in! Bad News: They let us in. The Marriott Wardman Hotel & Conference Centre is much like a mall where you can't find anything except the big anchor store, which is Mitch McConnell. But alas, after stepping over a few mass graves, we checked into CPAC for Wonkete.com. Jesus, even Cindy McCain knows there are two T's.
---
Now we are going to cover conservatives or maybe get drunk alone at the bar, STAY TUNED.
Oh, here's the red carpet to the Conservative Dating thingie. The hallway reeks of no-sex.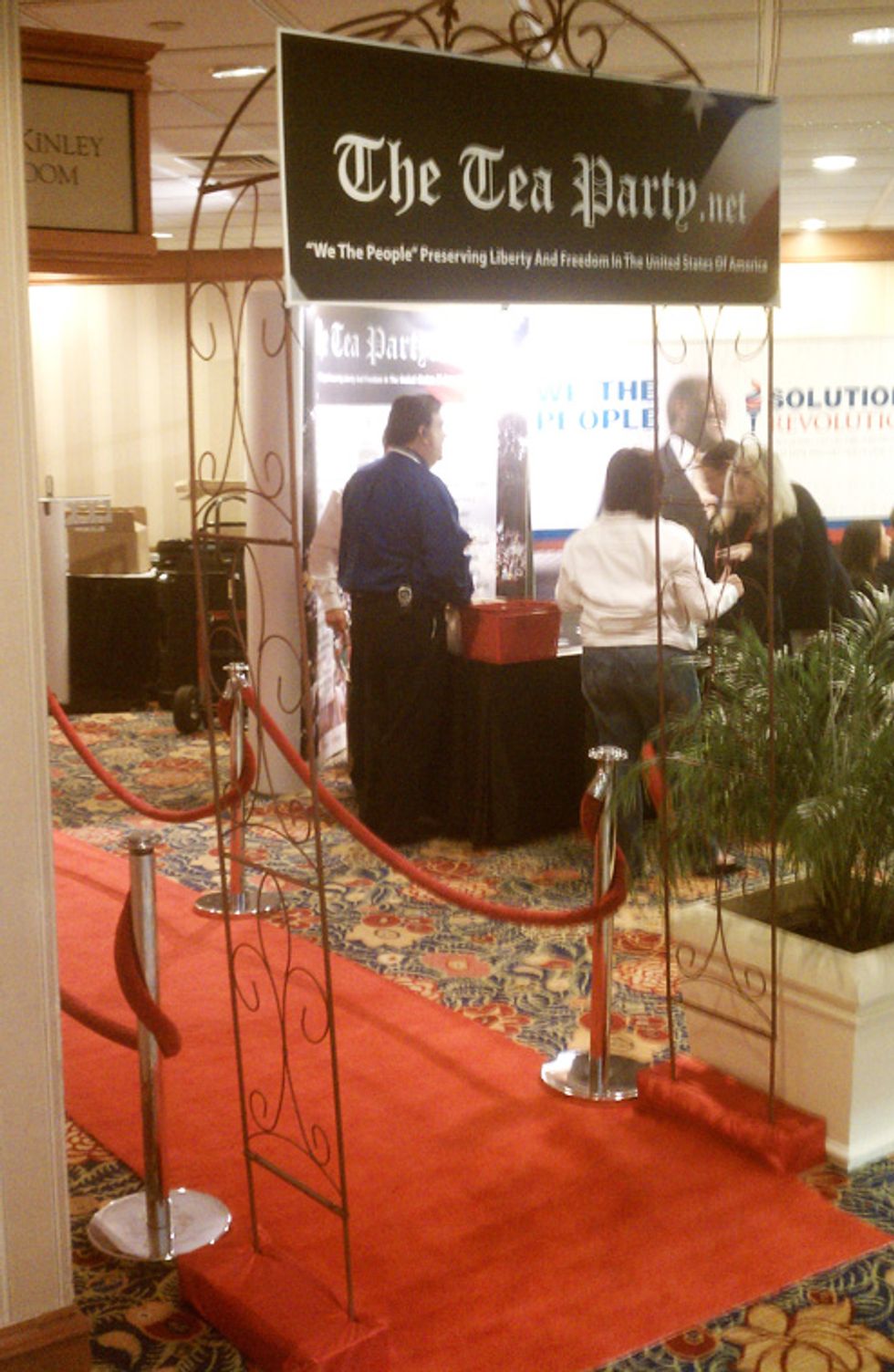 Now we're listening to Andrew Breitbart rant about the Ocupados: "I hate these bastards," he says. "I really hate these bastards." He has a movie coming out about them! The trailer looked so-so.