North Carolina Assembly Feeling Better Now After Picking On Some Gays
News
September 13, 2011 09:46 AM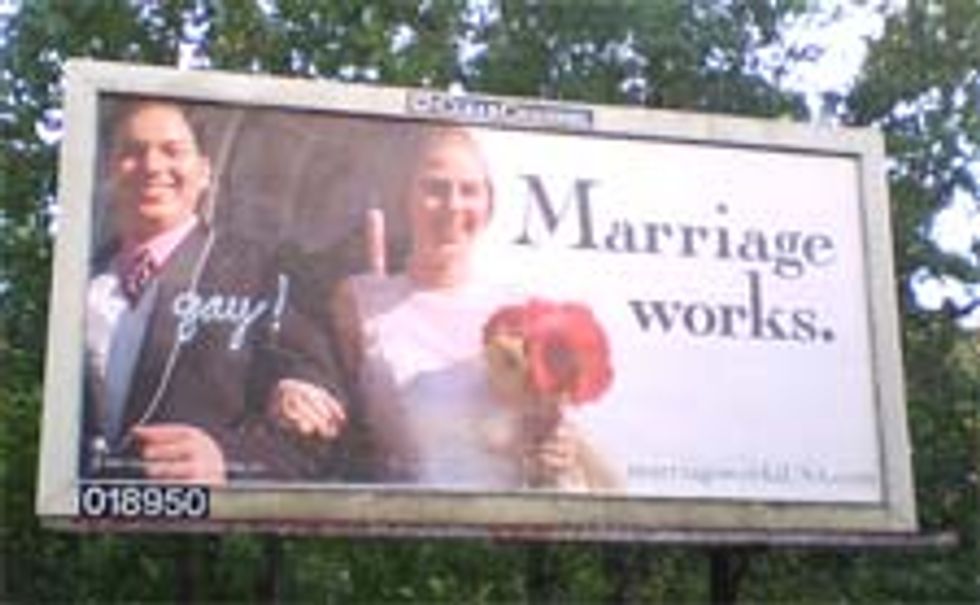 North Carolina'sunemployment rate of 10.1% is worse than the national average by a full percentage point, which interestingly also ranks them even worse than Alabama. It is basically super humiliating to rank below Alabama in anything, so North Carolina lawmakers need something to raise North Carolina's self-esteem. What's an easy one? "What about one of those 'gays are a Satanic cabal of goat rapists who should never be allowed to marry according to the state constitution' thingys?" Sure, the North Carolina Assembly will pass that one, no problem. Who's feeling better already?
---
The constitutional amendment banning same-sex marriage will now go to the GOP-controlled state Senate, which will probably also pass this embarrassing, paranoid piece of legislation so that voters might go to their primary polling stations and oh-so-briefly forget their terrible jobless lives, through the magic of bigotry.
From the AP:
Ten House Democrats voted with nearly all Republicans in favoring of putting on May's primary ballot a question that would make marriage the only domestic legal union recognized in this state. The bill passed 75-42 — above the 72 needed for any constitutional change — and is now headed for debate Tuesday in the Senate. A similar three-fifths majority would be needed.

Although 30 states have gay marriage bans in their constitutions, North Carolina is the only state in the Southeast without such a marriage limit there. State law already defines marriage between a man and a woman, but amendment supporters argue traditional marriage would be better protected against potential legal challenges by same-sex couples married in six other states and the District of Columbia.
The out-of-state gays and their judicial witchery! Will a constitutional ban on same sex marriage be enough? Next up, a constitutional amendment to add the text of the Bible 24 times at the bottom, just to be sure. [AP]