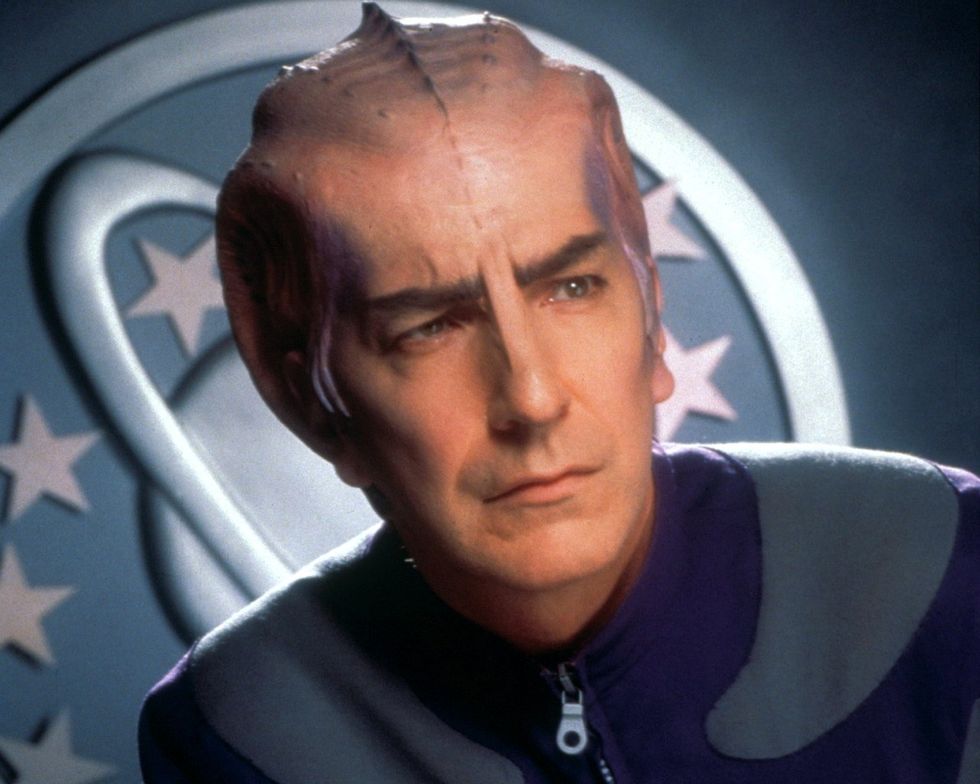 By Grabthar's Hammer GRRRRRRR
---
You know what? Just ... no:
Alan Rickman, one of the best-loved and most warmly admired British actors of the past 30 years, has died in London aged 69. His death was confirmed on Thursday by his family who said that he died "surrounded by family and friends". Rickman had been suffering from cancer.
From the moment we were introduced to Rickman as the hilariously dry-witted bad guy, Hans Gruber, in Die Hard, we were in love. Madly in love. Rickman was uniquely gifted as making us love the bad guy. Hell, even in that god-frickin-awful Kevin Costner Robin Hood movie, Rickman as Bad Guy Sheriff George of Nottingham made the movie worth watching. (Feel free to fast forward through all the non-Rickman scenes, though.)
As Professor Severus Snape in the Harry Potter films, Rickman wasn't exactly a bad guy, but he was perfection as making us think he was maybe the bad guy, and at the very least, very super creepy:
JK Rowling, who wrote the Harry Potter books, said: "There are no words to express how shocked and devastated I am to hear of Alan Rickman's death. He was a magnificent actor & a wonderful man", while Michael Gambon, who played Dumbledore, said: "Everybody loved Alan. He was always happy and fun and creative and very, very funny."
[contextly_sidebar id="irqeCYcqvfUKt4YaJtcaMwd6i2cUCbjd"]It's the second time this week we have woken up to terrible awful no good very bad news that someone so beloved has died from cancer. We are not anywhere near done grieving the death of David Bowie, also from cancer. (Seriously, fuck you, cancer.) Hell, we are still adding to the Wonkette-curated David Bowie playlist.
We are, however, grateful as heck that during his State of the Union address on Tuesday, President Obama announced he is putting Vice President Joe Biden, still mourning the loss of his son Beau last year to cancer, in charge of curing the damn thing. Yes please, and double quick. We'd love to never have to have another morning of waking up to this kind of news again.