NSA Robert O'Brien Grifts Through The Tape On Farewell European Tour With Wife
White House
December 14, 2020 11:43 AM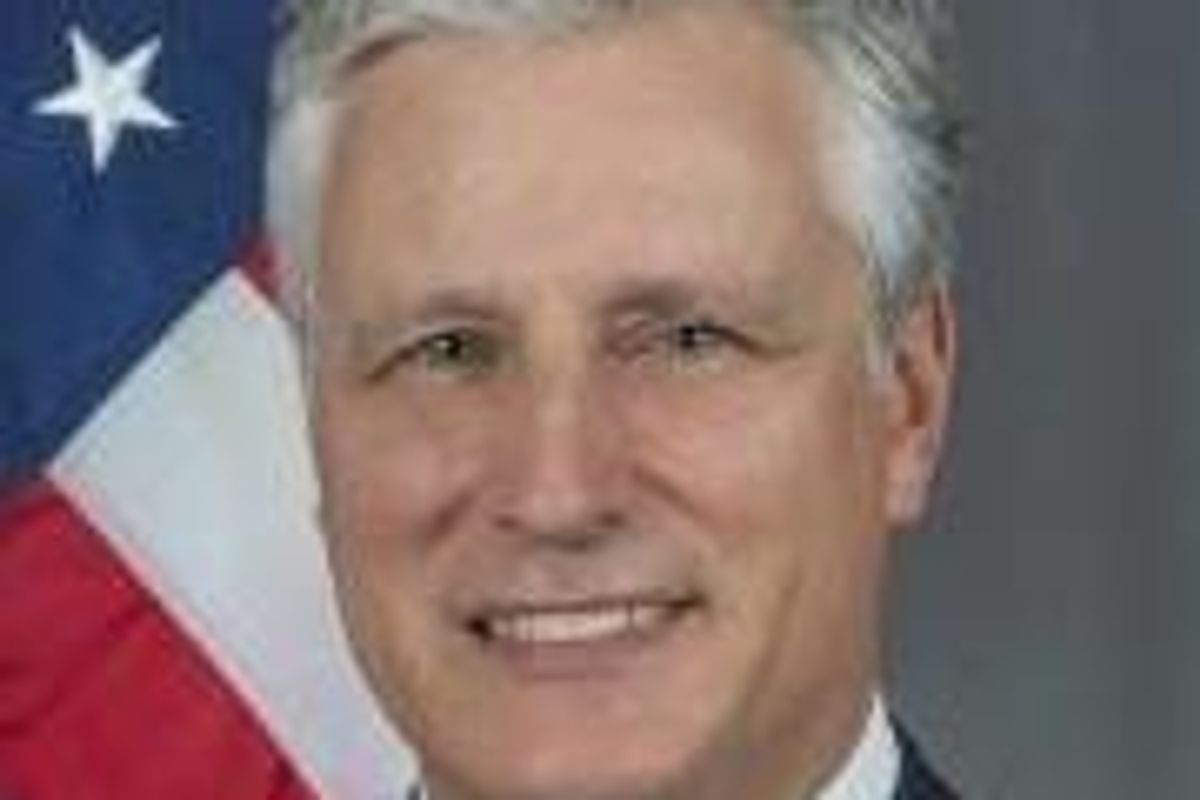 With only 38 days left in the Trump administration, the race is on for the members of Team Grift to grab the loot before they get booted out of the building. National Security Advisor Robert O'Brien has managed to fit a whole European vacation in his pockets, which will be hard for the Trump family to top, but you know they're not going to be shown up by the help.
After a stopover in Israel to see Jerusalem and Tel Aviv, Axios reports that O'Brien and his wife Lo-Mari O'Brien are off on a whirlwind tour of the European capitals. Today they're in Paris, where he'll deliver an address to the Organization for Economic Co-operation and Development (OECD), which is celebrating its 60th anniversary. Then it's on to London and Rome, because it's not like anything important is going on at home.
Oh, wait! Did the Russians just hack into the Treasury and Commerce Departments? Guess it'll have to wait until O'Brien gets back from sightseeing. And Vladimir Putin is developing a bioweapons assassination program? Ah, well, it'll keep.
---
Real Murikans are barred from France at the moment, due to Covid, which is why many world leaders are addressing the gathering remotely. But not our Robert! The entire country will go under an 8 p.m. curfew tomorrow night, and this selfless public servant is demanding a private tour of the Louvre, which is shuttered because we're in the middle of a global pandemic. Sure Bob and Lo-Mari could see the Mona Lisa next summer when they'll be back to civilian life. But who's going to pass up an opportunity to have the place all to yourself for a guided, VIP tour, right?
National Security Council spokesperson John Ullyot responded tartly that, "While we don't comment on spousal travel on specific trips, anytime Ambassador O'Brien has his wife on official trips, any associated costs for her travel are paid for by Ambassador O'Brien and there is no additional cost to taxpayers."
Which is rather deliberately missing the point, or at least a big part of it. The rest of America is facing a bleak holiday, separated from the people we love by our shared obligation to stay home and not spread a deadly virus. And this joker is not only undertaking unnecessary travel, but he's bringing along his wife, heedlessly increasing the risk to both his hosts and the American staff required to attend to his needs. Because 130 Secret Service employees infected with Covid is apparently not enough for these people.
One overseas diplomat told Axios the spousal travel is disheartening because government employees have to shepherd the visitors, and every additional person is a COVID-19 risk.
Sure the taxpayer-subsidized vacation with all the perks of public office is offensive, but the total disregard for the sacrifices everyone else is making to protect each other's health is some impressive let-them-eat-cake shit. And in Paris, too, how fitting!
This isn't even the first time O'Brien has pulled this nonsense. After a trip to the UK, Germany, France, and Italy in July in which he rarely wore a mask or practiced even minimal social distancing, the NSA was diagnosed with coronavirus. But don't worry, because he thinks he caught it on a family vacation he took when he got back. Who the hell took a family vacation in the year 20-goddamn-20?
Robert O'Brien, that's who. Can't wait to see the back of this jackass. Come on, 2021!
[Axios]

Follow Liz Dye on Twitter RIGHT HERE!

Please click here to support your Wonkette. And if you're ordering your quarantine goods on Amazon, this is the link to do it.
Liz Dye
Liz Dye lives in Baltimore with her wonderful husband and a houseful of teenagers. When she isn't being mad about a thing on the internet, she's hiding in plain sight in the carpool line. She's the one wearing yoga pants glaring at her phone.