Obama Doubles Down On Dumb Plan To Create Jobs For Vets, Save Planet
News
April 03, 2015 11:30 AM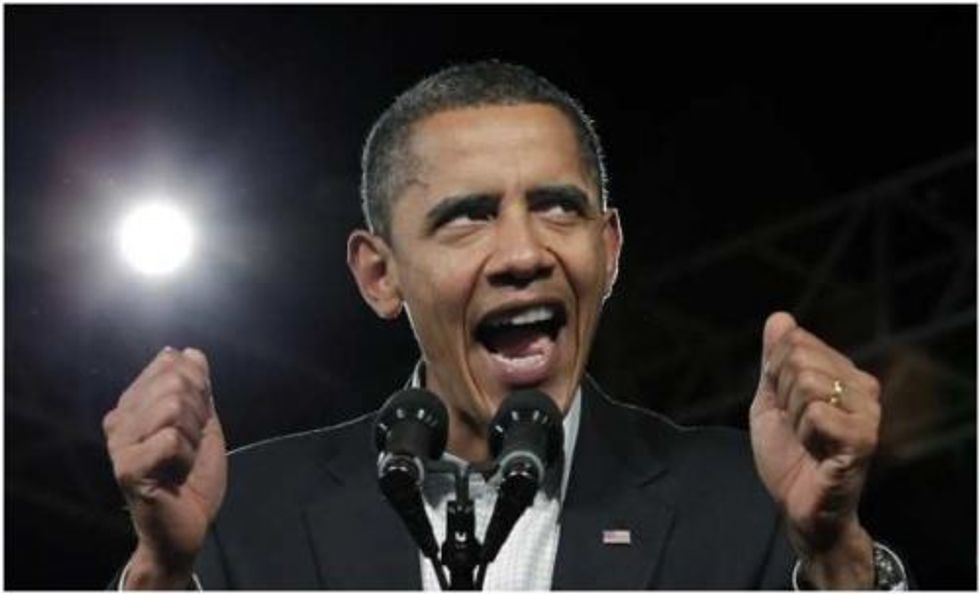 The president has gone MAD! with solar power. In a statement released Friday, the White House announced its double-down on its previously announced plan to create jobs, especially for veterans, and address climate change, increasing its goal to train 75,000 workers to do whatever it is hippie tree-hugging "clean energy" workers do:
---
Service members will learn how to size and install solar panels, connect electricity to the grid, and interpret and comply with local building codes. This accelerated training will prepare them for careers in the solar industry as installers, sales representatives, system inspectors, and other solar-related occupations.
[contextly_sidebar id="U2KGp1pO2upaKTCMvBC9d6TSFJNDd0l5"]
The new program, called Solar Ready Vets, is being launched by the Departments of Energy and Defense, in a clear giveaway to Big Clean Energy, even though Senate Majority Leader Mitch McConnell (R-Coal Industry) has issued explicit warnings, to the National Governors Association and the United Nations, that any attempts to curb greenhouse gas emissions or acknowledge that climate change is real, and kind of an urgent problem, are blatantly illegal because well they just are.
[contextly_sidebar id="uRy7EJG5A9HWum0zjFxKJpywXyyQQuFr"]
Despite the obvious futility of trying to accomplish anything during the remainder of his term in the White House, the president is going full steam ahead because he is a tyrant who hates science and our veterans, and just wants to spend all his days on the golf course instead of thinking about how to grow the economy and create jobs:
The President is committed to addressing climate change and creating jobs by spurring the deployment of clean sources of energy. Since President Obama took office, solar electricity generation has increased 20 fold, doubling last year alone – just as the cost of solar has continued to fall as a result of investments in research and manufacturing innovation. The solar industry is adding jobs 10 times faster than the rest of the economy, creating a source of good paying American employment. To continue progress, the Administration is announcing actions to drive growth in the solar industry while also supporting our veterans.

Today's announcements build on the strong progress made under President Obama to curb the emissions that are driving climate change and lead on the international stage.
We highly recommend that students at any of the 400 community colleges participating in the program, as well as any veterans who would like to learn how to transform the skills they learned during their service into a civilian paycheck, ignore this terrible program because the next president will repeal all of Obama's unconstitutional overreaching solar misdeeds anyway. Besides, if veterans want work, they can just wait until a Republican takes the White House and declares a Holy War on Iran, so their military skills can really be put to use.