Obama Says He Would Have Won 2016 Election, And Donald Trump Is DYING OMG LOL
News
December 27, 2016 09:30 AM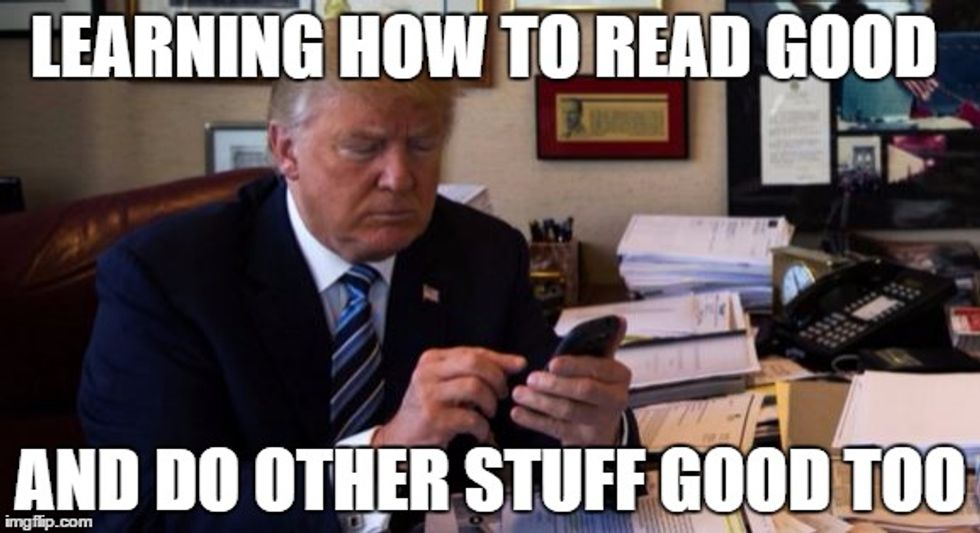 Twitter time!
---
Remember on Monday, we told you all about President Barry Bamz Kenyastan Jones sitting down with his old pal David Axelrod, who prefers to be called "Axe," but is really just known behind his back as "Axeldork" (allegedly), and telling "Axeldork" that, if he had been inclined to throw the 22nd Amendment in the trash heap with his long-form birth certificate and run for a third term in 2016, he probably would have won, which by extension, means he would have picked Donald Trump by his tiny little hands and thrown him directly into the sun, assuming that in this scenario the sun is where you throw yooge losers?
Well.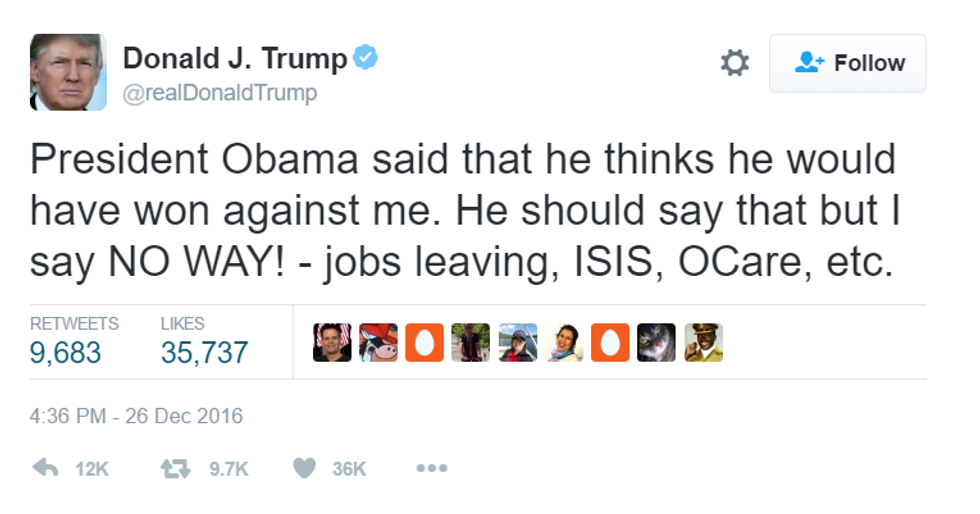 HAHAHAHAHAHAHAHAHAHAHA HOLD ON LET US FOR TO CATCH OUR BREATH FROM THE HACKY SMOKER GIGGLING WE ARE DOING.
That poor man. Poor, thin-skinned man, so in need of love, and yet so few people are willing to give it. Hell, he has the lowest approval ratings of pretty much any president-elect ever, and he still has that problem where that nasty woman, you know the one, beat him in the popular vote -- i.e. the actual count of the human beings who voted, as opposed to our weird archaic system where a syphilitic cow's vote in Kansas is worth four times that of a Californian person -- BY THREE MILLION VOTES.
Nobody loves Trump, everybody hates Trump, guess he should go eat worms.
Or he could wait a couple hours, sit around Trump Tower stewing about how the black president is still so very loved, how Trump only won the White House because of a few morons in the Rust Belt and an ancient electoral loophole (and Russia and the FBI helped also too -- the point is that It Took A Village to make Donald Trump "barely elected"), and then finally, at last, snap out of it and go sit on his golden thunder mug, casually doing Number Two as he types a new self-affirmation into Twitter: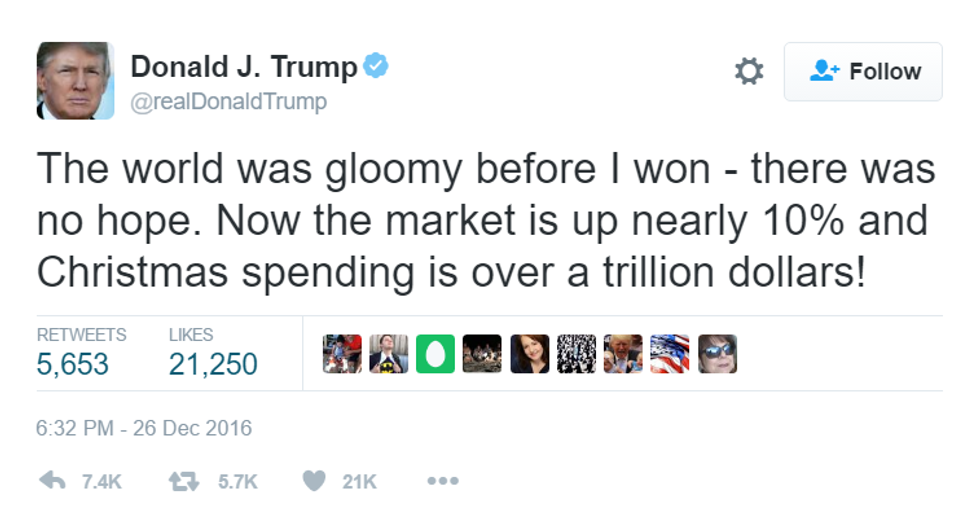 HAHAHAHAHAHAHA HERE COMES THE HACKY GIGGLING AGAIN ...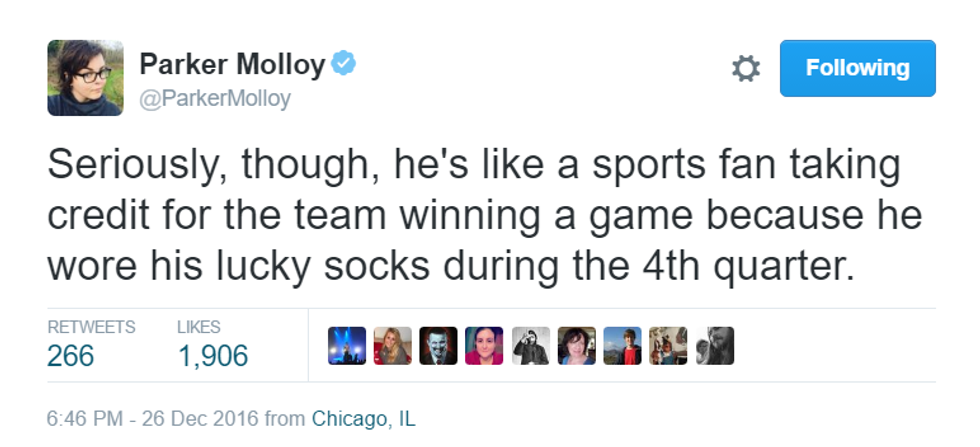 They are luxurious socks. The end.
Evan Hurst
Evan Hurst is the managing editor of Wonkette, which means he is the boss of you, unless you are Rebecca, who is boss of him. His dog Lula is judging you right now.
Follow him on Twitter RIGHT HERE.