October 24, 2012: The Day Trump Changed Everything (LIVEBLOG)
News
October 24, 2012 11:41 AM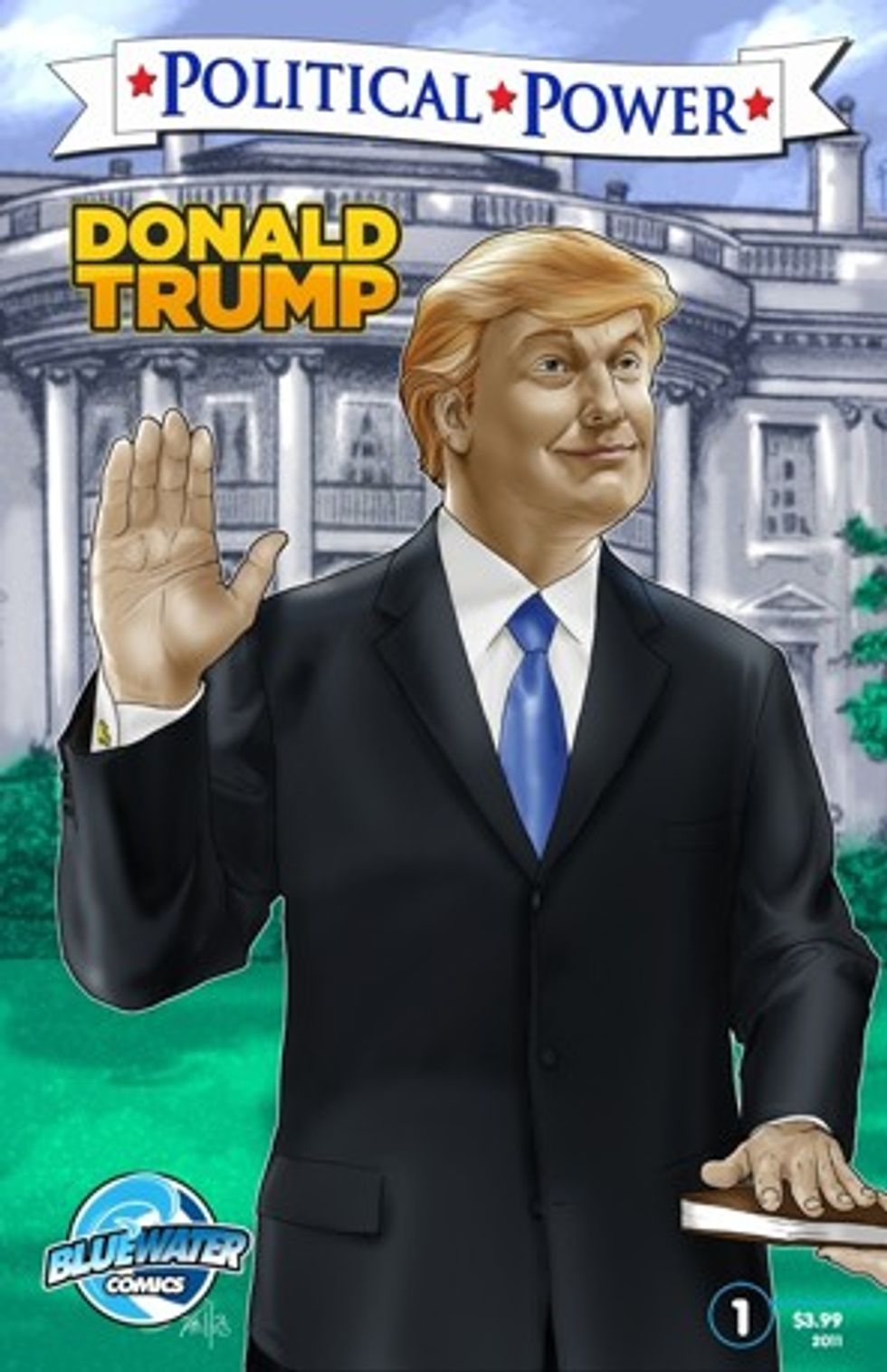 Ladies and gentlemen, boys and girls, puppies and kittens: we are a mere twenty minutes away from Donald Trump changing everything by revealing something incredibly stupid and probably racist about Barack Obama.
---
He will be doing this via Facebook and Twitter, so we, of course, are going to liveblog whatever Donald Trump is releasing in character-limited fashion. This could potentially change the election! Or get Donald Trump another ten minutes of TV time on Fox & Friends tomorrow.
What do you think the surprise is? We will keep you updated with up-to-the-second baseless speculation on when Donald Trump with reserve his place in Hell, which within ten years will have a shoddily built Trump hotel in it.
11:46 AM - Will Donald Trump's big announcement be a tweet that leads to his Facebook page? Will it be a Facebook link to a series of Tweets? NOBODY FUCKING KNOWS.
11:48 AM - Early indications are that Obama may be giving up on several swing states, including Indiana, South Carolina and Arizona, in anticipation of Trump announcement.
11:49 AM - Whatever this is, please don't let it ruin the Choom Gang. I love those wacky kids.
11:51 AM - God's rape candidate Dick Mourdock is holding a press conference right now. He said determining whether God loves rape is "above his pay grade."
11:53 AM - Which third-party candidate are you going to support after Donald Trump destroys Obama's political career? I'm thinking Jill Stein.
11:58 AM - Two minutes. Tell your Obamatard friends you love them.
11:59 AM - Arewethereyet arewethereyet arewethereyet
12:02 PM - The Trump announcement is that...he will give $5 million to a charity of Obama's choice if Obama releases his college transcripts and passport applications. What the fuck, Trump? HOW COULD YOU CHANGE THE GAME SO HARD?
No, seriously, fuck Donald Trump.