Oh Look At All These Dads Creeping On Their Daughters, For Jesus
News
June 05, 2014 03:43 PM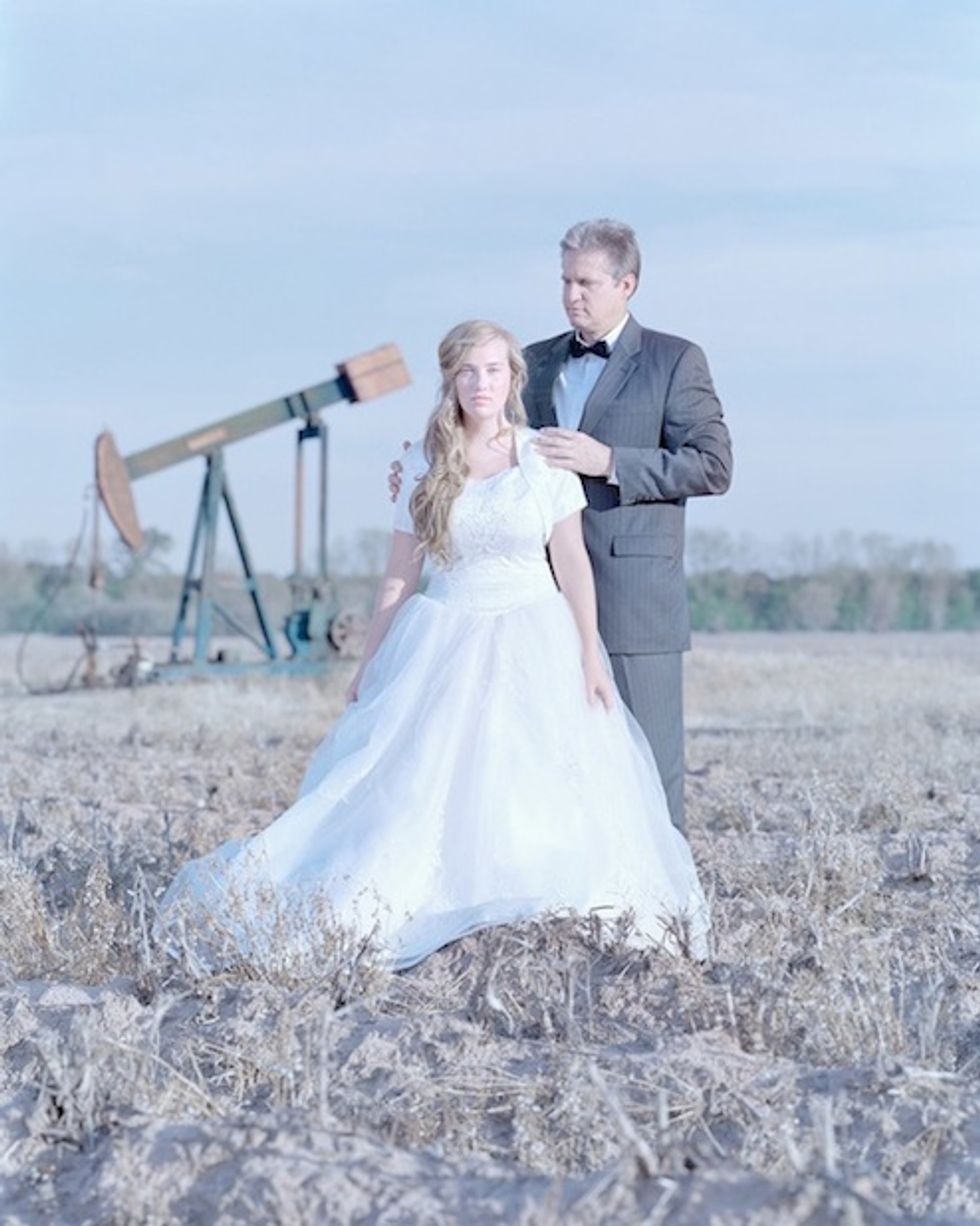 "Do not allow the obvious metaphor behind us to give you any ideas, young lady."
---
In virginity news, let us now examine Swedish photographer David Magnusson's photographs of fathers and virginal daughters at their purity balls. What is a purity ball, you ask? Oh, just a formal ceremony where a daughter pledges not to experience natural, healthy sexual pleasure in any way, shape, or form until she's married, of course. She makes the promise to God, but since he's busy being invisible in the sky, her dad stands in. This makes sense when you consider the aggressively patriarchal nature of conservative Christianity. It also makes sense when you consider that some fathers are not happy nice time people but are instead creepy, overprotective hymencopter dads, who totally look like they want to fuck their daughters.
What? We're just saying.