Oklahoma Frat That Doesn't Want Any 'N*ggers' Gets Its Wish, Will No Longer Frat At All
Featured
March 09, 2015 11:45 AM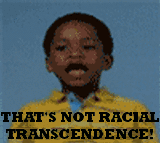 Over the weekend, a charming They Seem Nice video emerged of some frat bros just being frat bros on their frat bro party bus:
---
Members of the Sigma Alpha Epsilon fraternity appear to be shown in the video chanting "There will never be a nigger in SAE. You can hang them from a tree, but they'll never sign with me."
The video was tweeted by Unheard, "an alliance of Black students organized for change within campus administration and atmosphere" at the University of Oklahoma. Because the arc of justice needs to take its sweet time, the university's president, David Boren, released a statement saying (more or less) "Whoa if true!" and promised to investigate:
I have been informed of the video, which shows students engaging in a racist chant. We are investigating to determine if the video involved OU students. If OU students are involved, this behavior will not be tolerated and will be addressed very quickly. If the reports are true the chapter will no longer remain on campus. This behavior is reprehensible and contrary to all of our values.
By Monday, Boren -- a former Democratic governor of Oklahoma, when they had those -- had ramped up his language a tad:
After the rally [on Monday], Boren tweeted a statement saying all ties between the university and the SAE chapter were severed "effective immediately."

"To those who have misused their free speech in such a reprehensible way, I have a message for you. You are disgraceful," Boren said. "You have violated all that we stand for. You should not have the privilege of calling yourself 'Sooners.'"

Boren added that the school will become "an example to the entire country of how to deal with this issue. There must be zero tolerance for racism everywhere in our nation."
The fraternity's national headquarters, however, apparently felt that simply watching the video on Sunday was evidence enough that yeah, that is ALL kinds of messed up, and immediately shut down the campus's chapter, suspended all of its members, and threatened in a statement that "those members who are responsible for the incident may have their membership privileges revoked permanently," in a clear violation of those boys' rights to free speech and due process and to party so hard.
Fraternity leadership also apologized "for the unacceptable and racist behavior of the individuals in the video." The statement is a quite scathing condemnation of the frat bros in the video and repeatedly insists that the fraternity has a zero tolerance policy toward that kind of behavior, especially because the frat is all about teaching its "members to serve as role models in their communities and to live up to our creed, 'The True Gentlemen.'"
Yes, that is our experience of the entire Greek system as well, from reading stories about fraternities that are all about teaching dudes how to be gentledudes. Or at least teaching ladies how to stay home and not go to frat parties to avoid getting raped by those few bad apples who have not learned how to be gentlemen just yet, but who definitely do NOT represent any sort of systemic problem throughout the Greek system, no sir.
[contextly_sidebar id="x0mLeizOsJXvLvhTbWueROITJdxOkYG2"]
Good for the fraternity for acting swiftly to Do A Thing about its Oklahoma chapter, which is probably the exception to the rule because we never read about incidents of racism at other fraternities ever, except for when we do.
[contextly_sidebar id="DovKsK4q60ssp1qOHntXQ5akjBssqeOp"]
Eh, that was just some other isolated incident, though, in another fraternity at another school, so it's not like you could argue that Frats Behaving Badly is some sort of trend. (Unless you spent two seconds doing the Google about that, and then yeah, you probably could.)
Meanwhile, despite the university president's promise to investigate, and the chapter being closed, at least for now while people are mad about it, some students and faculty are protesting and prayer circling and injecting race into it: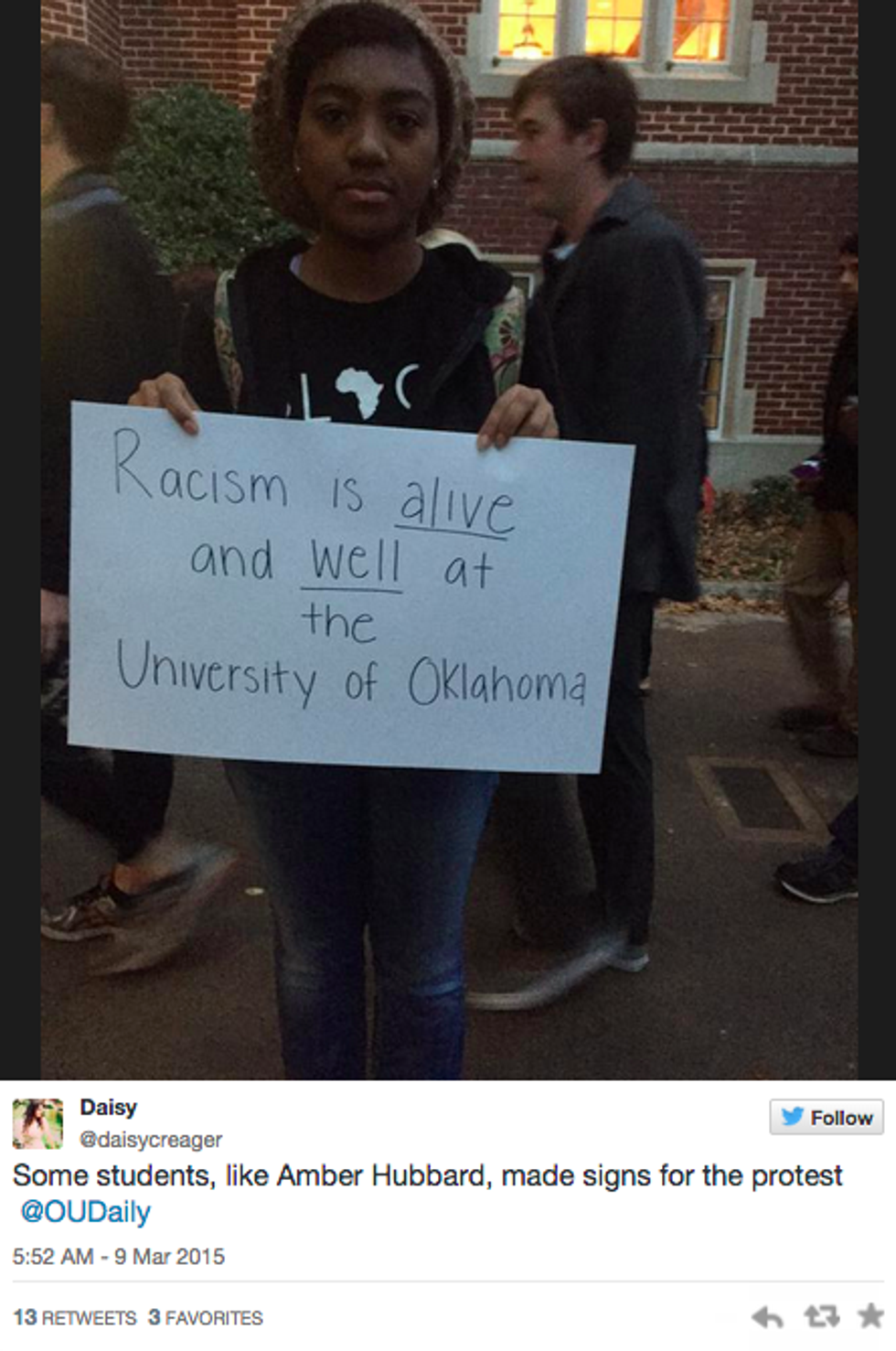 But since the university's leadership is outraged, and the fraternity's national headquarters have reacted appropriately, we're sure this will put an end to the kinds of racist "fun" and "pranks" that seem to take place at different fraternities at different campuses all across America all the time, so maybe racism really has been solved this time, hooray.