Old FEMA Coot Beats Up Guy With Golf Club, In Iowa
June 27, 2008 04:11 PM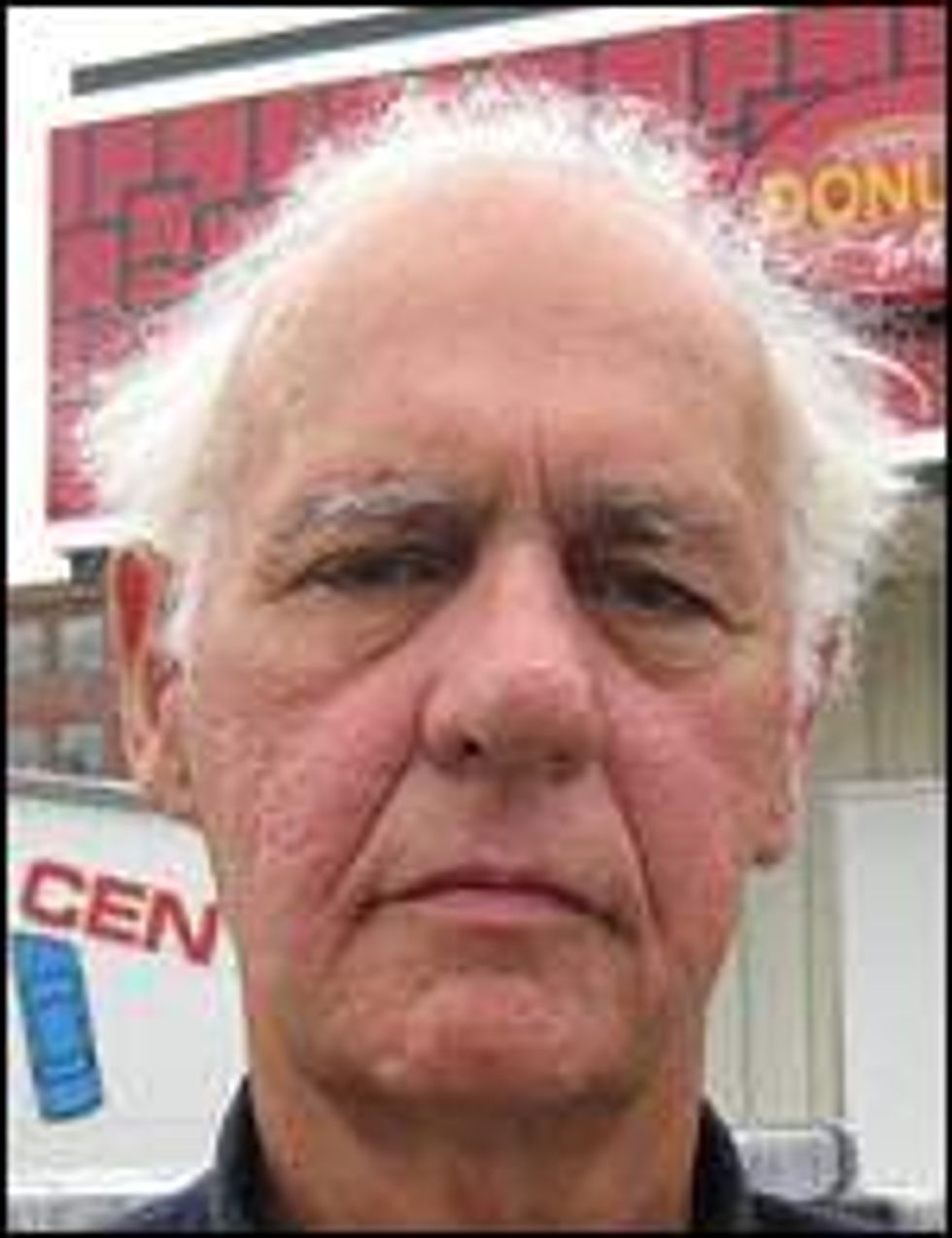 So Iowa is underwater forever, and to the nation's shock, FEMA has sent out emergency response teams -- to help! This is only the second time in world history that FEMA has helped anyone, the other beingthe time they released that "How To Deal With Satellites That Crash Into Your Skull" manual. Perhaps they could create a follow-up manual now called "How To Deal With FEMA Emergency Contractors Who Arbitrarily Beat The Shit Out Of You With Golf Clubs, In Iowa, After Trying To Hit You With Their Cars." Because! An Incident!
---
Vincent Koley is a 74-year-old coot employee of Alltech, a Virginia company that "has provided housing inspection services in emergency or disaster areas to FEMA since 1995." Koley's work has dispatched him in Iowa, to save drowning Butter Cows.
It is very hard work even for old altruists like Koley, who sometimes drift off into Comas of Self-Doubt:
Koley was driving south on First Street SW when he nearly hit Penford employee Tom Kramer in the crosswalk in front of the plant at 10th Avenue SW, police said. Kramer, 54, of Lisbon, was able to get out of the vehicle's way without being hit, and pushed off the side of the car.
Oopsies! Well, we've all hit people with cars while daydreaming before, so what's the big deal? The big deal is that Koley's with FEMA, and when FEMA wants to hit you with a car, YOU LET THAT CAR HIT YOU GODDAMNIT:
Koley stopped the car and jumped out, police said. Kramer told him to slow down and that he was in the cross walk. Koley replied that "he didn't have to slow down, he was with FEMA," police said. The two argued for a minute, and when Kramer turned to walk away, Koley took a golf club out of his car and struck Kramer across the arm, breaking the golf club.

Koley got back into his car, but numerous Penford employees observed the incident and surrounded the car so Koley couldn't leave, police said. Koley then began to nudge his car forward, forcing Kramer, who was in front of the car, onto the car's hood.
Well Kramer and his little mob friends should just be happy that they have roads on which to drive, after Koley personally used his FEMA powers to drink all of the floodwater out of Iowa, and back into New Orleans' lower ninth ward.