Open Carry Aficionado Gets New Gun Stolen At Gunpoint And We Can't Stop Laughing
Guns
January 04, 2016 10:15 AM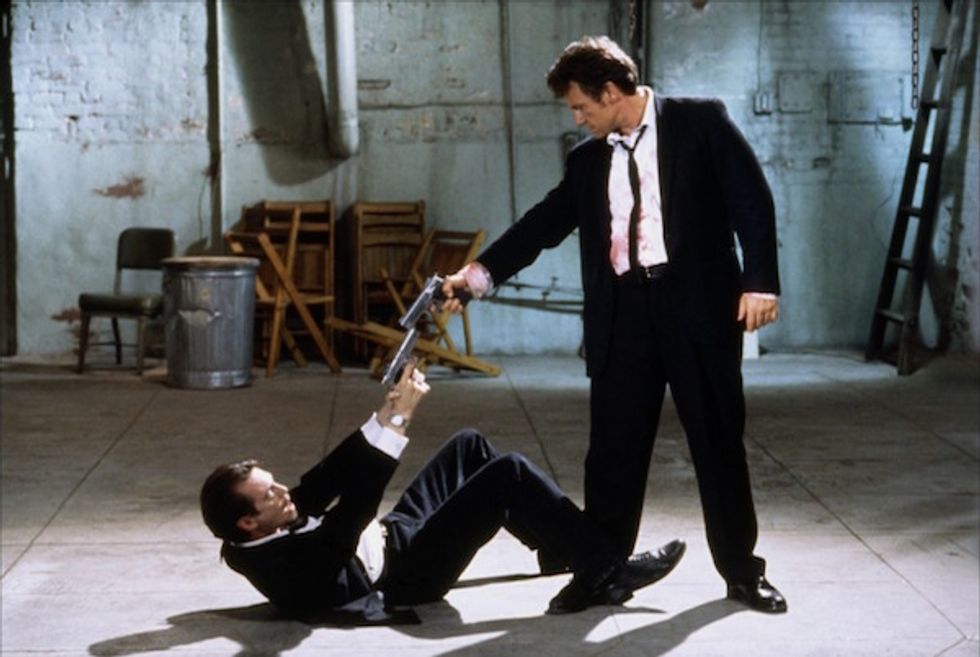 clearly this is what our forefathers intended
---
We know that everyone has been worrying about/celebrating/laughing at Texas ushering in 2016 by going full YEEEE-HAWWWW about open carry, but what about all those other cool states where you have been able to fondle your weapon in public for a goodly while now? How can they make the news, hmmmmm? In the interest of equal time for equal stupidity, let's check in on oh, say, Oregon and see what's happening in the fun world of guns there.
A man practicing his open carry right was robbed of the gun he was openly carrying. [...]

Coleman, 21, was talking to his cousin in the 17200 block of NE Glisan St., after purchasing the handgun earlier that day, when a young man asked him for a cigarette, police said.

The man then asked about the gun, pulled a gun from his own waistband and said ""I like your gun. Give it to me."
Seriously, this is really like a dream come true. We could not have designed a more perfect collision of stupidity and craven gun-loving if we had tried. Truly, the gods have smiled upon we bloggers who toil in the trenches of humor.
First, let's talk about the tortured language of the report: "practicing his open carry right." We would like to be the first -- but certainly not the last -- to say that this gentleman clearly needed more practice at his open carrying skills, because he made it less than 24 hours with his shiny brand new Walther P22.
Next, there's the delightful banality of "I like your gun. Give it to me." So the robber was basically Ah-nuld in Terminator 2?
Look. You know we are all dyed-in-the-wool liberal tree huggers here and therefore not really down with the whole gun thing, but if open carry is all about the stupid stealing from the stupid and leaving the rest of us alone, we can probably get behind it.
Update/clarification: This sad stupidity happened in 2014 and was reblogged by Digby on Sunday. It's still making us laugh, though. Besides, what with the Bundy clan being back in the news, it may as well be 2014.