Our Terribleness Is 'Staggeringly Impressive': Your Florida Roundup
Featured
July 06, 2015 08:45 AM
---
Thrillist, which is a website you would read if you didn't spend every waking moment not already set aside for 8-balls and hookers staring lovingly Yr Wonket, puts together these dumb lists every now and again, as websites do. (Thanks for that, Buzzfeed.) And to celebrate Murca's birthday, Thrillist decided to rank all 50 states based on, well, "everything."
Guess which state ranked dead last?
50. Florida

When putting together a list such as this, there can be some temptation to defy popular expectations, and go against the grain. However, Florida's awfulness resume is so staggeringly impressive that it couldn't go any other way. You were born for this. Embrace it.
So yeah, there's that.
Did we live up to our Very Worst in Everything billing this week? Bet your sweet ass.
Let's begin with our slate of new laws, which kick in July 1 and are always very S-M-R-T.
[P]eople without conceal-carry permits can now pocket their weapons when forced to leave home because of hurricanes and other disasters (SB 290); current and past members of the U.S. armed forces, reserves or National Guard since Sept. 11, 2001, can ask to have their home and personal information exempt from state public record (HB 185); rural letter carriers can drive without a seat belt while working their route (SB 160).
To review: More guns, fewer public records and no seat belts. Way to go, Florida. On the plus side, we'll be testing our students less, which is good and fine because it's Florida and they're not learning anything anyway.
Fuck It, We're Drinking. Let's Do Headlines!
Beware the flying fish: Jumping sturgeon kills 5-year-old girl on Suwanee River
A 5-year-old girl was killed by a jumping sturgeon Thursday on the Suwanee River near Fanning Springs, according to the Florida Fish and Wildlife Conservation Commission. Then, two more people were hurt by a jumping sturgeon on Friday on the Sante Fe River. … This is the first fatality that has been recorded from a sturgeon strike on the Suwannee River, according to FWC. Four boaters have been injured this year.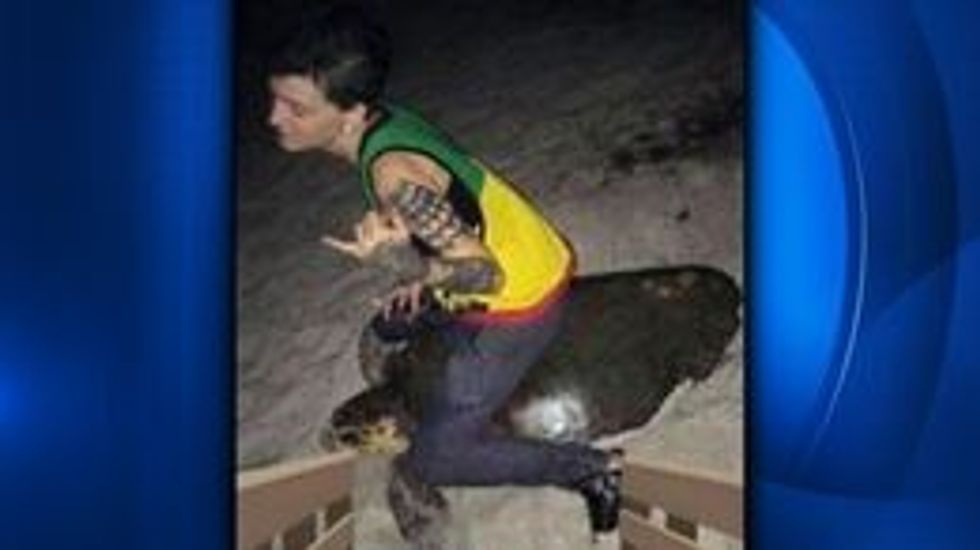 Perhaps not the best idea: Florida wildlife officials looking for tattooed woman seen riding sea turtle
State wildlife officials are investigating after a picture surfaced on social media of a woman sitting on top of a sea turtle on Melbourne Beach.

Florida Fish and Wildlife officers said they've received dozens of complaints and have begun looking into the case.
Speaking of sea turtles: Sea turtle nests destroyed by couple in Florida
Authorities are still searching for the man and woman who destroyed five sea turtle nests, with around 100 eggs each and killed two black skimmer chicks with their car at 10:30 p.m. They were "heard laughing" while they ran over the barriers that protected the loggerhead sea turtle nests in Holmes and Bradenton Beach, People reports.
Another good idea: Florida Man Fired After Facebook Post Saying He Wants To Marry His Dog
Ryan Uhler thought he was being funny when he took to Facebook to compare marrying his dog to same-sex marriage, but he quickly found himself in the doghouse at work. Uhler, 32, a resident of Cape Coral, Florida, posted the following message the day after the Supreme Court's June 26 ruling that gay marriage is legal everywhere, according to TheBlaze.com.

"How is marrying a dog different if you love them? Today I hope we can focus on doggy-style love. I love my dog Rocco, and he loves me. Hopefully one day we can be married."

On Tuesday, his employer, Grace Investment Group, fired him from his position as a digital marketing specialist. "I was blindsided," he told The Huffington Post. "I didn't think anyone there knew how to use Facebook."
Only in Florida: Weston cycling crash caused by alligator carcass sidelines spirited two-sport competitor
Tim Nicholls battled through 22 years as a police officer and survived three cycling accidents with cars to become a top duathlete. But a dead baby alligator has him looking at a very long and painful recovery. Nicholls, of Pembroke Pines, was injured Saturday when his elite cycling group skidded over alligator remains.
Mother of the year: Florida Mother Accused of Allowing 11-Year-Old Son to Smoke Pot
Yeah, that's not too bad. Sure, 11 is maybe a little young to start your kids on the ganja — Wonkette Parenting Tip: 15 is the proper age — but hey, live a little. Except it's Florida, so it's weird:
A Florida mother was behind bars after her 11-year-old son told deputies he's been smoking marijuana out of a "wood penis shaped pipe" with his mom for about six months.
Um.
Related: Cops: Mom Hit Daughter Who Flushed Her Pot
A Florida woman battered her daughter after the teenager discovered her mother's marijuana stash and flushed the pot down the toilet, cops allege. According to an arrest affidavit, Ashley Mullane, 18, last night found the weed on a counter when she went into the kitchen of her family's Vero Beach home to get a drink.

Mullane told cops that she "believed that it belonged to her mother, Kyle Mullane, so she flushed it down the toilet." When Mullane, 46, saw her child disposing of the pot, she got in the teen's face and "began to yell at her... and calling her names." After Ashley told her mother to back off and threatened to dial 911, "her mother slapped her in the face," investigators report.
In the case of Pothead Mother v. Teenage Do-Gooder, Yr Wonket was all ready to side with Mom over his little brat — if our kid flushed our stash, that would be a whoopin', too (WE ARE JUST KIDDING DO NOT HIT YOUR KIDS EVEN IN FLORIDA AND EVEN IF THEY STEAL YOUR DRUGS) — until we saw the mother's mugshot, which, well, maybe it's us, but doesn't it hint at a larger problem?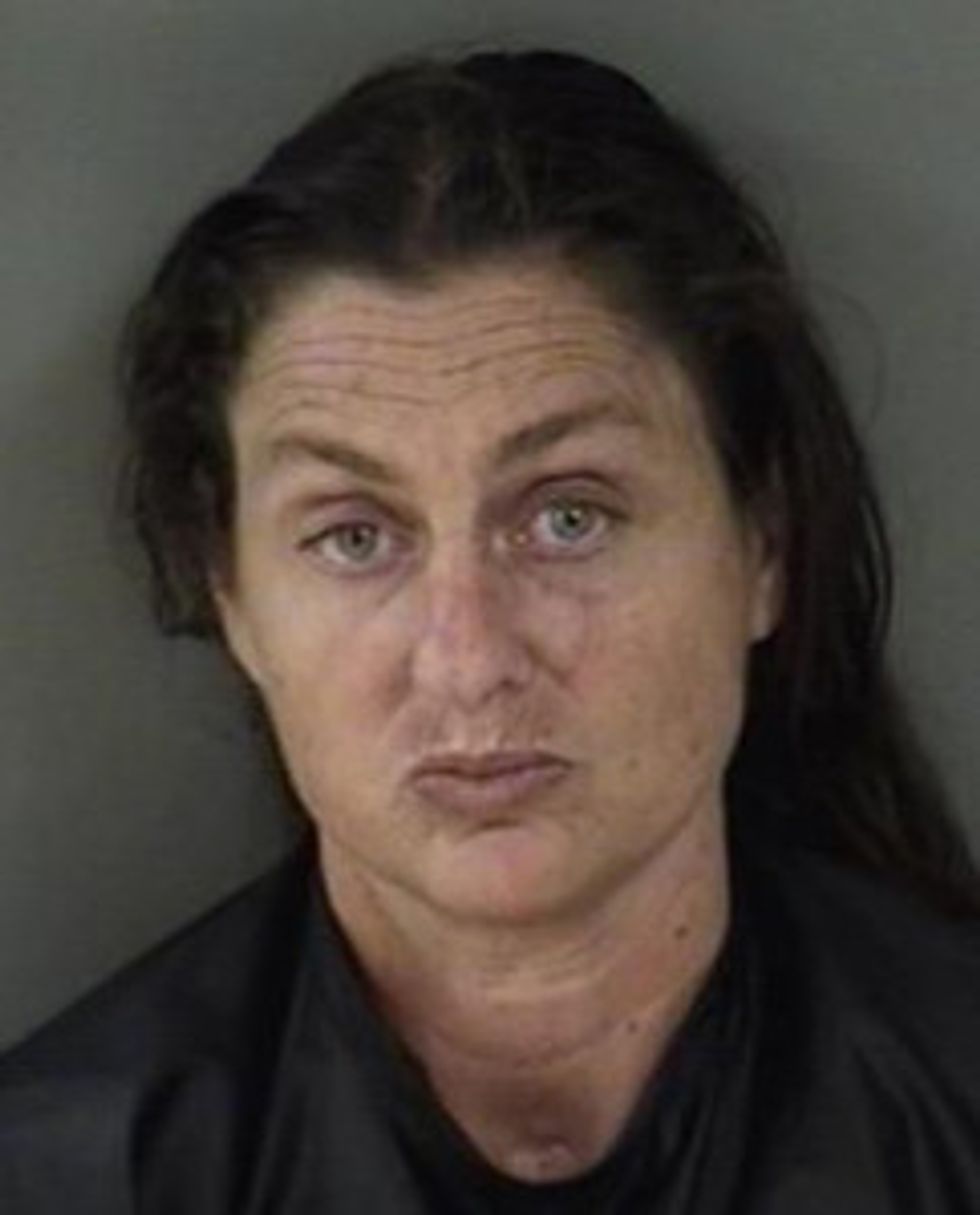 Oh man, this guy: 'Pirate' Fired Pistols on Florida Keys Bridge: Deputies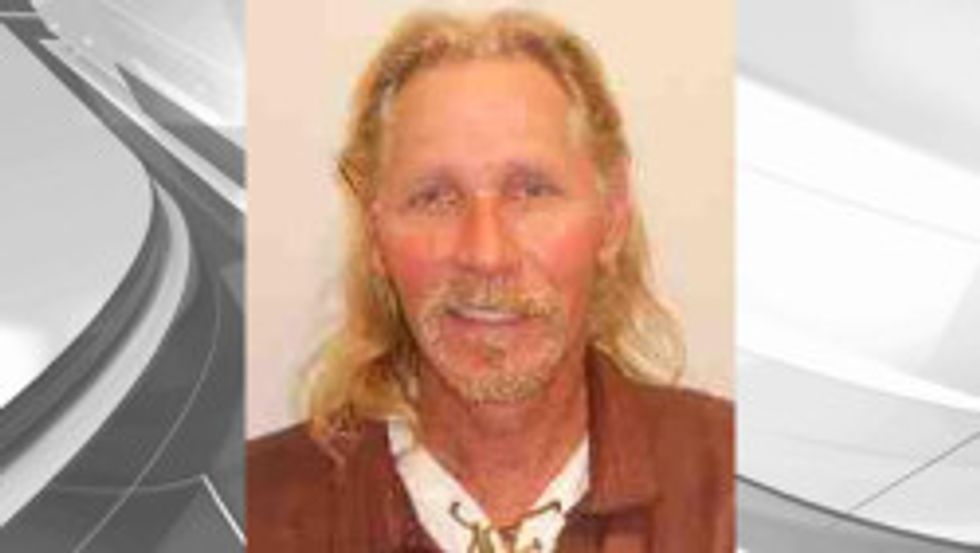 A man dressed in full pirate costume was arrested after firing his guns on the old Seven Mile Bridge in the Florida Keys Monday night, authorities said. Jamie Don Spering, 58, is charged with disorderly conduct following his arrest in Marathon, according to the Monroe County Sheriff's Office. It was unknown if he has a private attorney.
Get off my lawn: Man dies after dog defecation shooting
MIAMI-DADE COUNTY, Fla. -A man who was shot in a dispute about his dog's attempt to defecate in a neighbor's yard has died, police said. Miami-Dade police Detective Alvaro Zabaleta said Tuesday that Jose Rey died from the injuries he suffered in the June 21 shooting. New charges are now pending against the alleged gunman, Omar Rodriguez, 66. According to a police report, Rodriguez admitted to shooting Rey after they got into an argument when Rey's dog tried to defecate in Rodriguez's son's lawn.
Last but not least: Police: Man who jumped open Flagler drawbridge distracted by GPS
A man that barreled through the stop arm on the Flagler Memorial Bridge Sunday morning said he was looking at his GPS, according to police. The bridge was shut down for about five hours while workers replaced the arm. James Montano, 29, drove his car through the arm as the bridge was raising, according to Palm Beach Police. The car jumped the center span and slammed into the roadway on the other side of the bridge, said Capt. Curtis Krauel.
Well, that's all we got this week, Florida. Keep being terrible (we know you will).