Discover more from Wonkette
Wonkette is filthy, hilarious, liberal news. YOU CAN HANDLE THE TRUTH!
Over 15,000 subscribers
 
 Oh look what we found while wandering around inside Christine O'Donnell's forgotten 2008 MySpace account from one of her old Senate campaigns! It's America's two favorite people, Australian media mogul Rupert Murdoch and re-virgined hobo Christine O'Donnell. Plus, so many pictures of so many political hairstyles! It's like 1983 to 2003 all in one year (2008)!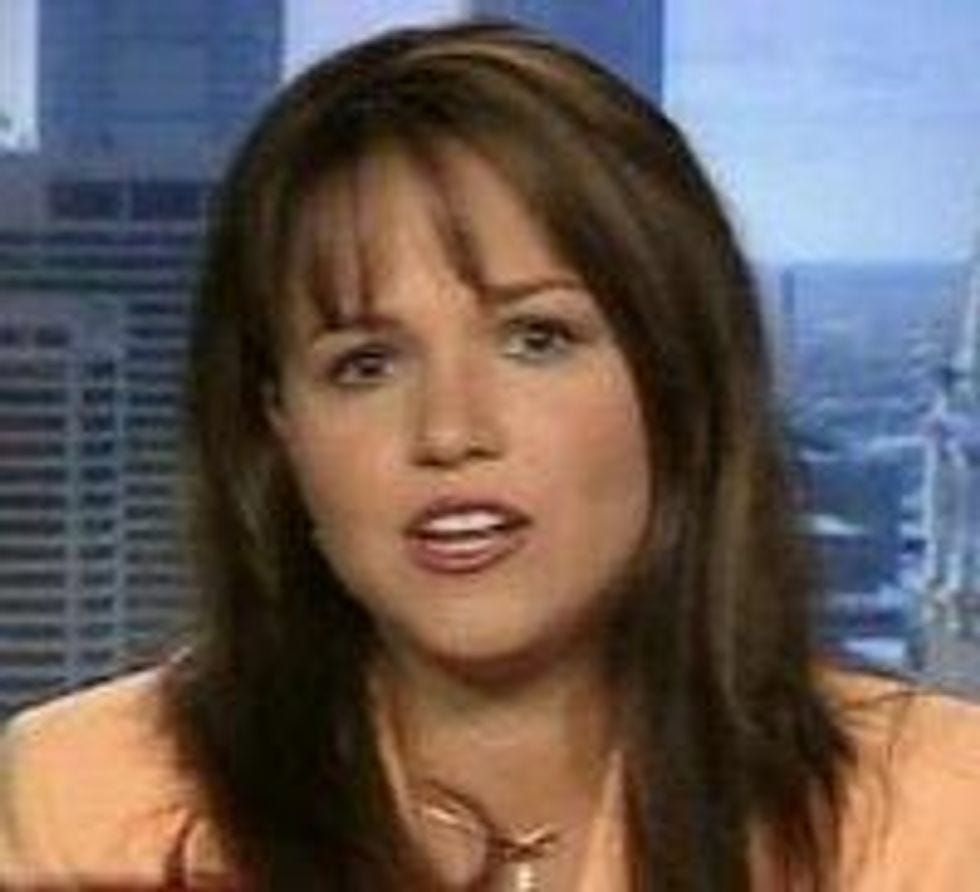 Thanks to Wonkette operative ??? for leaving us this tip: "O'Donnell's old MySpace is fun." Ha, this is true! (Depending on what you consider fun. Fun, natural fun. Haha that was a "club track" back when O'Donnell was pretending to go to college.)
We all remember just where we were when we decided, "It's been about 10 years since the Monica Lewinsky-Bill Clinton scandal ... it's time tohavethat 1997 Monica 'do."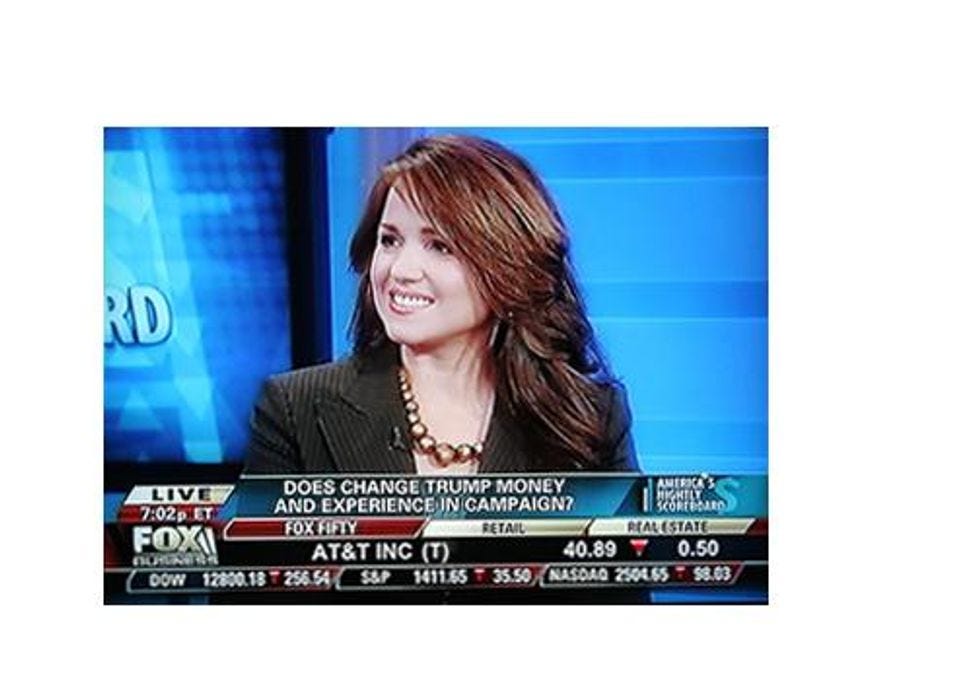 Remember back in the mid-1990s when all the gals wanted to have the famous hairstyle of what's her name, that one gal on the teevee, and now she's all alone and everybody keeps divorcing her and nobody will make her pregnant? That was a great time, probably, back in 1995. We all remember that one song, and that special someone. Anyway, that's approximately the haircut Christine O'Donnell bought herself at some point after October 2007, which is when Fox Business went on the air. (Delaware's time zone is nine years behind New York.)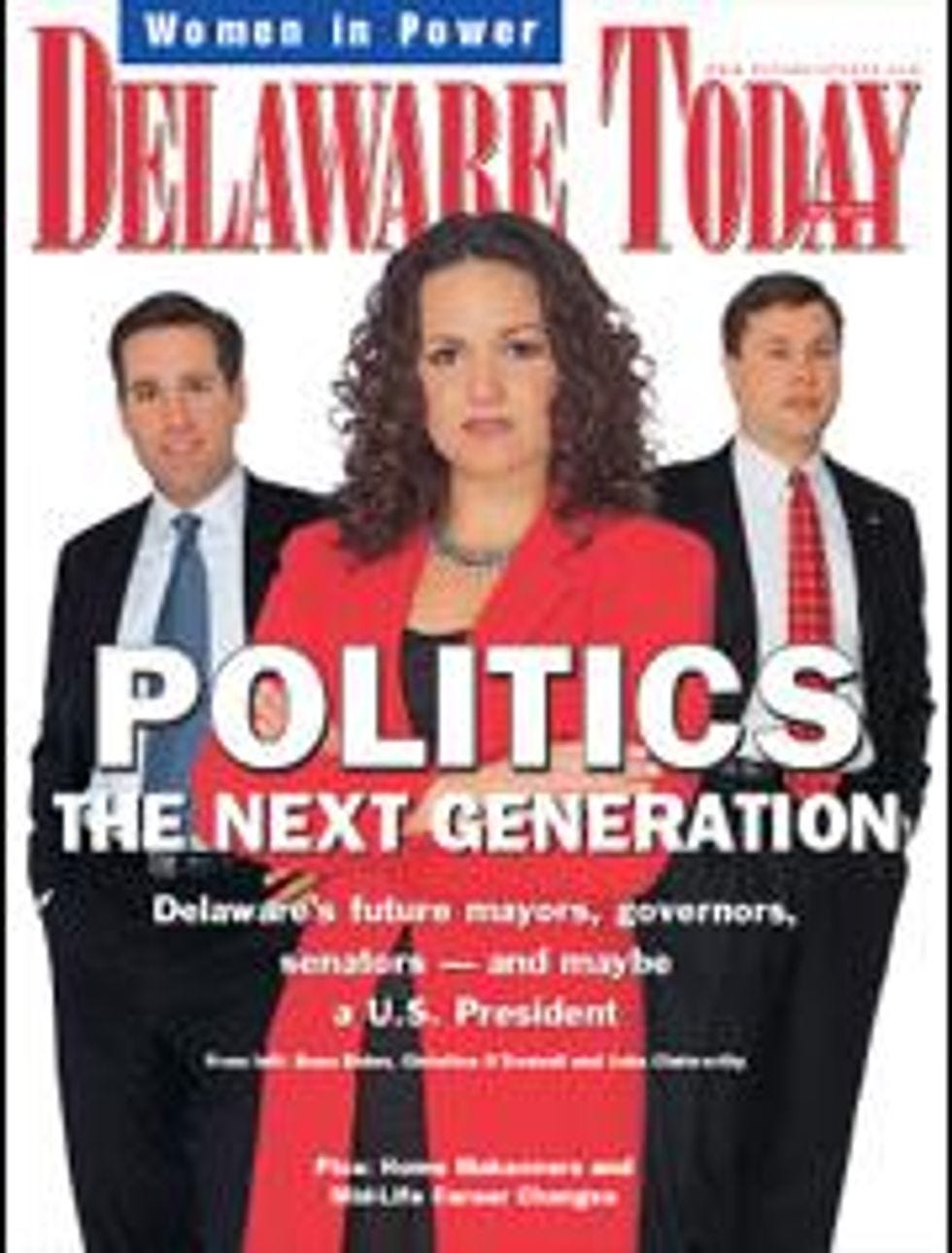 But perhaps nothing captures "the 9/11 years" like this local business magazine from ... who knows, looks like the mid-1980s. But maybe it was the mid-1990s, when the heavily permed "Elaine the Jew" style was popular on teevee's Jerry Seinfeld program? Whatever the case may be, today we can all laugh together.
Oh and remember when MySpace installed this incredibly awful "blogging platform" because blogs were all the rage for a few months at one point, until people realized they had nothing to say, about anything? (This same process is currently repeating itself with the Twitter, and in just a few short years Americans have gone from realizing they don't have paragraphs of stuff to type about to realizing they also don't have 140 characters of bullshit to type about.)
What we mean is, "Let's check out Christine's Hawt MySpace Blogs:  
Christine O'Donnell for Senate's Latest Blog Entry [Subscribe to this Blog]

Obama/Biden's plan for a U.N. tax on Americans (view more)

You're invited to a special event with David Horowitz (view more)

GREAT NEWS ON THE CAMPAIGN TO UNSEAT BIDEN AND HOW YOU CAN HELP (view more)

JOE BIDEN IS THE HERBERT HOOVER OF TODAY'S ENERGY CRISIS

[View All Blog Entries]