Discover more from Wonkette
Wonkette is filthy, hilarious, liberal news. YOU CAN HANDLE THE TRUTH!
Over 18,000 subscribers
It's like this story was created for Wonkette.
Oh, Utah! Oh, dads! Oh, UTAH DADS!
Meet Kyle Fraughton, whose kids will one day go to Farmington High School, in Farmington, Utah. He is very concerned and dismayed because the new school, which hasn't opened yet, has chosen a mascot, and it is the Throbbing Penis. Just fooling, it is the "phoenix," but in the course of his Dad Duties, Fraughton has discovered something. Let him explain:  
After first hearing about the mascot of Phoenix, I was practicing some cheers for the upcoming school year with a couple of my neighbors just for fun.
Just for fun! Come on over to Kyle's house! We'll practice our cheers!
We cheered, "Go Phoenixes!" However, it didn't sound right to us, so we looked online to makes sure that we were saying the pluralized word of Phoenix correctly. We quickly discovered that although Phoenixes is an acceptable way to say it, another pluralization is Phoenices. So we changed our cheer to, "Go Phoenices!" Which is when the concern began to set in.
AND THEN THE MURDERS BEGAN.
Anyway, his point is that "phoenices" sounds like "penises," and boy oh boy what will the elders at the ward think if they hear the children extol the athletic prowess of the Mighty Penises? (Are we being racist to assume this guy is a Mormon?)
Back to the story, which is actually a Change.org petition, because Kyle Fraughton is being the change he wants to see in the world:
We were horrified to hear that the phonetics of the word Phoenices are far too close to the word penises. I don't mean to be crass ...
He does not mean to be crass by saying "penis" out loud in the mixed company of the internet! Cover your ears, women and children!
... but don't want there to be confusion around the point I am trying to make.
We get you, Kyle Fraughton. You are sounding the alarm about the Fightin' Penises, PARDON YOUR FRENCH.
Do not under any circumstances tell this guy about the mascot for the University of South Carolina.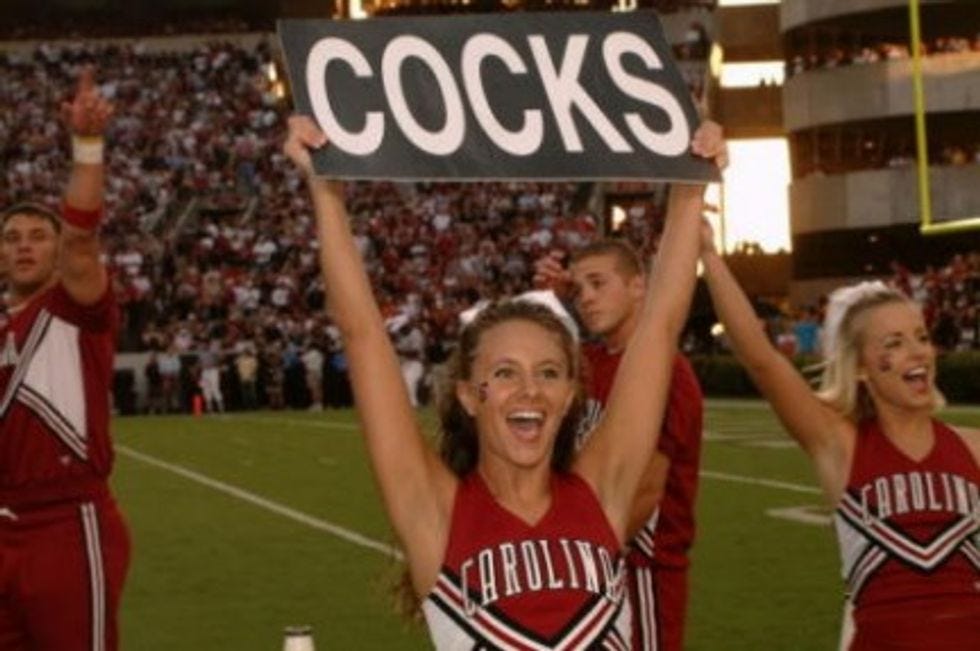 Fraughton can see what is cumming down the pike, and it is one million jokes about the Farmington Angry Penises:
There are many people who find this type of thing funny [NOT KYLE FRAUGHTON THOUGH] and all it will take is one person to figure it out before it goes viral.However, the reality is that this has already started to happen in our own community as word has gotten out about this oversight.We are already being referred to as the Phoenices.
Stop laughing, you guys, it's not funny that people from neighboring towns are already making a thousand dick jokes a day about this.
Fraughton imagines what it will be like to attend a Farmington Horse Dicks game, and he does not like what he sees in his mind's eye:
In an effort to be funny and get under the player's skin, opposing student bodies will most certainly chant things such as, "Go Phoenices!" That will just be the beginning as it doesn't take much imagination to figure out how vulgar this could get.
Yeah really, we think high school kids are going to skip right past "phoenices" and just call them the Farmington Penisbreaths. We also don't think the kids will be that traumatized. But won't somebody think of the Kyle Fraughton????
As Gizmodo notes, the kids actually voted for the phoenix -- "The mythical bird was chosen by a vote of area children; it beat out Farmers, Eagles, Firebirds, Silverback, Fox, and Silverfox." But those are just as problematic, aren't they? "Fox" and "silverfox" rhyme with "cocks" and "silvercocks," "firebirds" clearly rhymes with "boners," and "farmers" just reminds us of "plowing."
"LOL, the Farmers are gonna get PLOWED Friday night!" -- thing rival team might say.
"NUH UH, in Farmington, Utah, Farmers PLOW YOU!" -- thing Kyle Fraughton's kids would say back.
Well this is all just a pickle. (Pickles, incidentally, are shaped a bit like PENISES. Now that Kyle Fraughton knows that, it's doubtful he'll ever eat one again.)
In conclusion, and Mr. Fraughton, we are very sorry to have to do this, but:
Penis Penis Penis Penis Penis Penis Penis Penis Penis Penis Penis Penis Penis Penis Penis!
PENIS!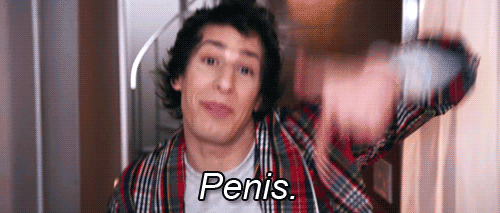 OK Wonkers, do not under any circumstances make dick jones in the comments of this open thread, as Kyle Fraughton might be reading and we do not want him to get the vapors.
 Follow Evan Hurst on Twitter RIGHT HERE.  
 Wonkette salaries, servers, and all of the things are fully funded by readers like you! If you love us, click here to fund us! 
[ Change.org ]