Discover more from Wonkette
Wonkette is filthy, hilarious, liberal news. YOU CAN HANDLE THE TRUTH!
Over 18,000 subscribers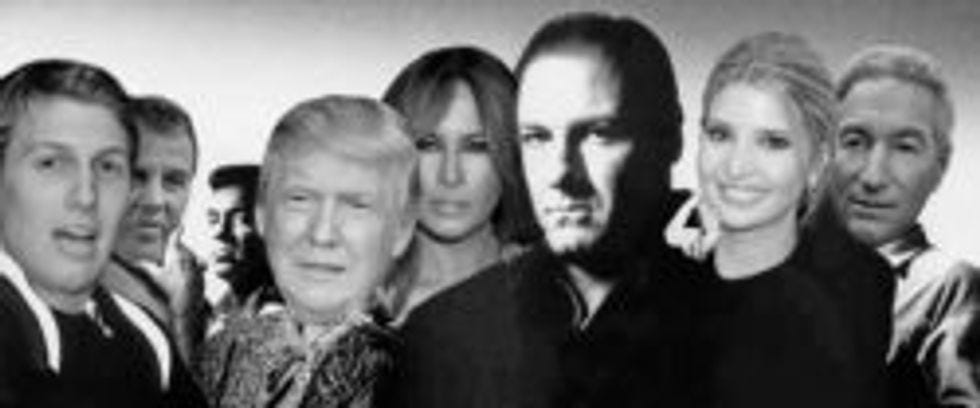 Photo Credit: Tablet Magazine
These people are really the griftiest sumbitches that ever lived!
ON FRIDAY, Donald Trump signed a spending bill to continue the controversial EB-5 visa program which grants green cards to foreign investors who are willing to plunk down $500,000 for the privilege. The Obama administration had proposed hiking the fee to $1.3 million and tightening standards, but President Border Wall reauthorized the program without any changes. ON SATURDAY Jared Kushner's sister Nicole Kushner Meyer handed out brochures promising,  "Invest $500,000 and immigrate to the United States." And in case the pitch was too subtle, she showed a slide with a picture of Jared's father-in-law Donald Trump, describing him as one of the key decision makers in the visa process. Nope, nothing sketchy here!
The EB-5 program was originally intended to funnel capital into distressed areas. But now it has become a prime vehicle to gentrify urban neighborhoods with million dollar condos. Just what the world needs! As Bloomberg Politics describes it, the developers get foreign capital, locals get priced out of the neighborhood, and the US government get to underwrite it all with green cards. Win-win-win!
In exchange for investing at least $500,000 in a project promising to create jobs, foreigners receive a two-year visa with a good chance of obtaining permanent residency for them and their families. In 2014, the most recent year for which records are available, the U.S. issued 10,692 of these visas -- 85% to people from China.

Last spring, a Homeland Security special agent testified that EB-5 applicants from China, Russia, Pakistan and Malaysia "had been approved in as little as 16 days, with files lacking basic law enforcement queries."
But wait, doesn't Donald Trump hate China almost as much as he hates Mexican immigrants?
China is not our friend. They are not our ally. They want to overtake us, and if we don't get smart and tough soon, they will.

— Donald J. Trump (@realDonaldTrump) February 21, 2013 
Not when they're writing him checks he doesn't! In 2015, Trump's organization partnered with the Kushner group to market a luxury condo development in New Jersey using $50 million of funding from Chinese investors in EB-5 visas. And if you're a real estate developer with a mixed record , investors who care more about a green card than return on their capital are your best friends!
And so Jared Kushner's sister Nicole Kushner Meyer found herself in Beijing and Shanghai flogging condos in New Jersey. She needed to raise $145 million in EB-5 money for the $976 million dollar project, so she didn't have time for subtlety. She told the prospective investors that the project "means a lot to me and my entire family." And she made sure to remind them that, "In 2008, my brother Jared Kushner joined the family company as CEO, and recently moved to Washington to join the administration."
 And it worked!   The New York Times had no trouble finding a prospective buyer willing to translate Meyer's subtext into text.
But for Bi Ting, who attended the Kushner event on Sunday, part of the appeal was political: Jared Kushner is the son-in-law of — and a powerful adviser to — President Trump. Virtually unknown in China just months ago, he is now recognized here as a deeply influential figure in American politics.

"The Trump relationship is an extra point for me," Ms. Bi said, adding that she and her husband had not decided whether to invest.
Later a spokesman for the Kushner group apologized if anyone got the mistaken impression that Meyer was trying to scam Chinese investors by using her brother's White House connection as bait.
Kushner Companies "apologizes if that mention of [Meyer's] brother was in any way interpreted as an attempt to lure investors," it said in a statement emailed to NPR , adding that it was not her intention. It said the One Journal Square project would provide millions in tax revenue and bring in thousands of construction jobs to New Jersey.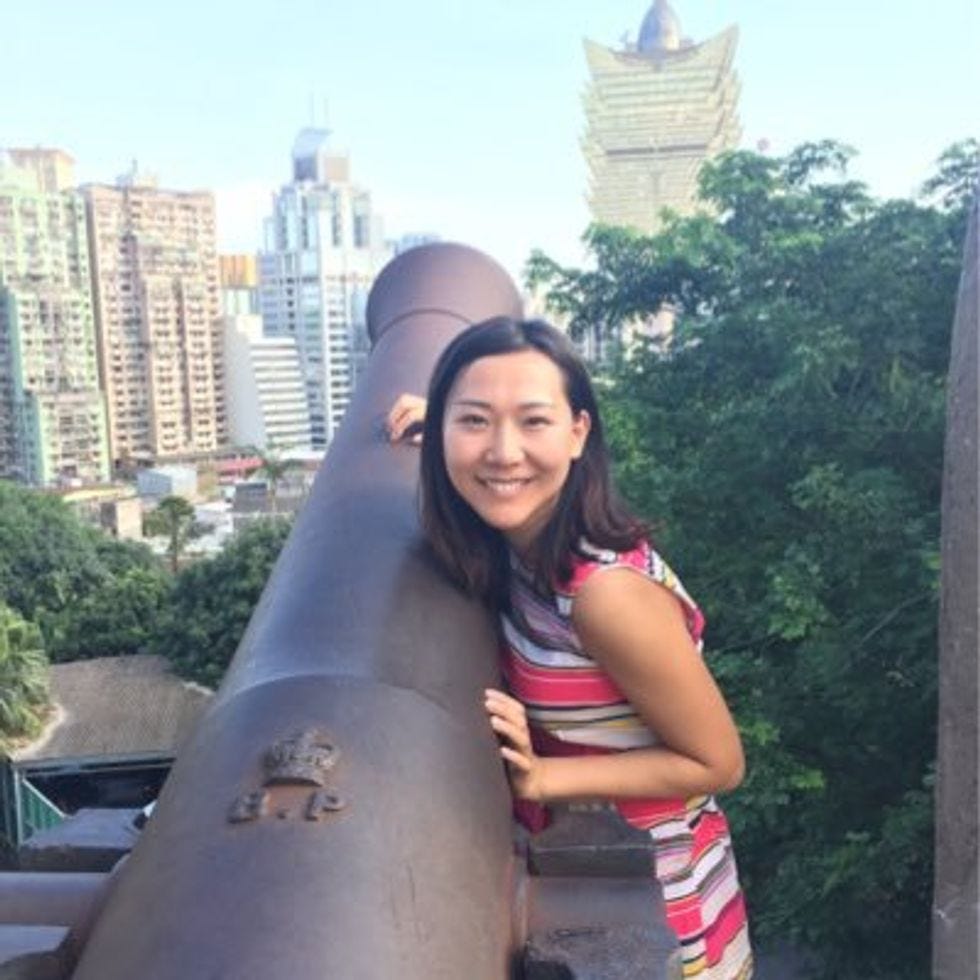 Concong Zhang, Washington Post Researcher in China.
Perhaps Ms. Meyers would not have been misinterpreted if she hadn't had reporters for the Washington Post and the New York Times removed from the event. Staff forcibly escorted this dangerous woman from the premises.
I was threatened, harassed and forced to delete recordings and photos of The Kushner family recruiting Chinese investors in US Green cards. https: //t.co/8IG5LzjbaU 

— Congcong Zhang (@daphnewelkin5) May 6, 2017 
People from the Chinese company that works with the Kushners on the investment visa surrounded me and grabbed my shoulder.

— Congcong Zhang (@daphnewelkin5) May 8, 2017 
They tried to force me to leave, then grabbed my phone. I could only get it back if I agreed to delete all recordings and videos.

— Congcong Zhang (@daphnewelkin5) May 8, 2017 
THEY SEEM NICE!
Remember back in the halcyon days of our youth when we were clutch the pearls horrified at Sarah Palin scamming thousands of dollars of clothes from the McCain campaign? And now Jared Kushner's sister is hawking $150 million of visas to the Chinese and we're all too busy freaking out about health insurance to even notice? USA! USA!
[ Bloomberg / CNN / WaPo / NYTimes / NYTimes , again / WaPo , again / NPR ]
 Throw a dollar in the kitt y, if you can. This week is going to be NUTS!