Discover more from Wonkette
Wonkette is filthy, hilarious, liberal news. YOU CAN HANDLE THE TRUTH!
Over 15,000 subscribers
It's been such a long week! And we're still waiting to find out the identity of the 8th person in that Trump Tower , Russian Clown Car , Treason , Hacking , Adoption Meeting! Did you ever think you'd hate that "American Psycho" son of a bitch more than you did the first time you saw this picture?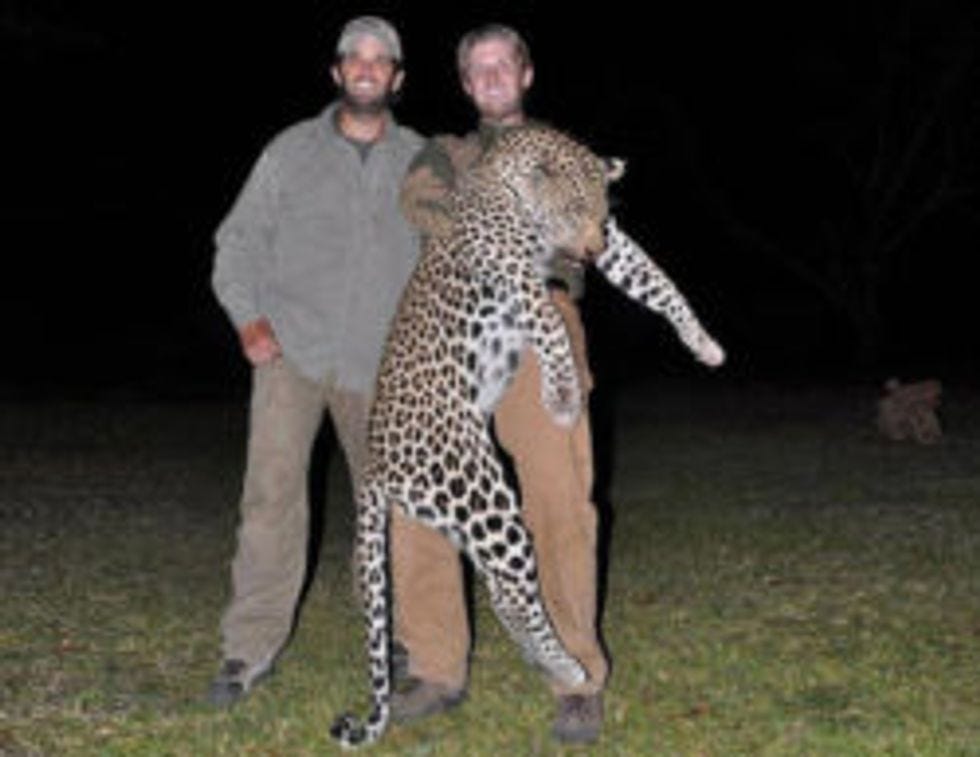 But then came this week, with a different lie every day, and the Hannity interview , and the Tweets.
It's exhausting! So, let's take a break from Don, Jr. and spend a little time hating on Jared Kushner, without whom none of this would be possible. Since we only found out about the Russian conspiracy meeting when Jared "remembered" it and had to revise his security disclosure   again . To be honest, Trumpworld's indispensable man is really kind of a fuck up. And while DJ has been hogging all the attention, Kush has kept his name in the paper by setting a series of tire fires that show no sign of going out.
 Let's Fuck-Up-splore!!!! 
Jared Knows PR
When Kushner finally copped to the meeting with Veselnitskaya, it was in the third version of his SF86 clearance disclosure. Yahoo reports that the original version was "accidentally" submitted on January 18.
His lawyers have said this was inadvertent and that a member of his staff had prematurely hit the "send" button for the form before it was completed. Within twelve hours, they have said, Kushner notified the FBI that he would make amendments and disclose his meetings with foreign officials.
Yeah...NO. This is a multi-step process , replete with warnings that omissions are a felony. Feeding the press a bullshit story to explain why he left 100+ names off the list just pissed off everyone who ever filled out the form.
Kushner's team was so eager to correct the mistake that they waited a full five (5!) months to submit a revision. And they left the Veselnitskaya meeting off the May version, too. Weird!
Democrats are leading the charge to revoke Kushner's clearance to review classified materials.
Experts tell me any clearance holder who failed to disclose 100 foreign contacts, as Kushner did, would be toast. https: //t.co/mjTglS3bvb 

— Ken Dilanian (@KenDilanianNBC) July 13, 2017 
And while they're on the subject, Democrats are just wondering if Ivanka has updated her own disclosures. Did Jared's selective amnesia put his wife in jeopardy when she failed to disclose her spouse's contacts? Because that's a felony. And if Ivanka was somehow not involved in this Russia mess before, she is now!
Jared Knows HR
The New York Times reported that Jared Kushner strongly urged Trump to fire FBI Director James Comey in May. Even Steve Bannon knew that it would blow up in their faces. But Kushner was blessed with the aggressive instincts of a man who's never had to throw a punch. Or perhaps he was shit-scared because his prints were all over the conspiracy with Russia. ALLEGEDLY.
Whatever the reason, firing James Comey led directly to the appointment of Robert Mueller as Special Counsel. Well played, Boychik!
But Trumpworld's silent man isn't done! He wants the White House to come out swinging, at Mueller and everyone else . Politico reports that,
Kushner has wanted them to complain about chyrons on cable news, call reporters to update stories with White House statements, and unleash surrogates immediately. He has been angry that there were no talking points offered to surrogates, the source said.One senior administration official suggested that two aides from the communications shop be dedicated to updating chyrons.[...]

"Jared wanted to get surrogates, he wanted an op-ed in The [Wall Street] Journal and The [New York] Times, and we said, 'Wait, we have to talk through how that will play out. Who is going to say it, who is going to put their name on the op-ed and what baggage do they have?'" the outside adviser also said.
Yes, the taxpayers would be delighted to fund two full-time, government employees to yell at CNN about their chyrons!
Jared is too stupid to realize that any aide dispatched to lie for them on camera will be deposed by Mueller and have to spend thousands of dollars to hire a lawyer. Or maybe he doesn't care.
AOTK.
But this is all FAKE NEWS according to s omeone in the White House. Although no one actually wants to put his name on the denial. Politico reports,
"These conversations simply did not happen and Jared did not raise a single one of these points besides saying thank you to everyone for their continued hard work," the White House said in astatement attributed to Spicer, Sanders, spokesman Josh Raffel and other White House aides including Raj Shah, Jessica Ditto and Lindsay Walters.
UH HUH.
Jared Knows IT
The cherry on top of this shit sundae came out in a Wall Street Journal article Friday.
Jared's government portfolio includes using his magical MBA to show those tech companies how to innovate . He really learned a lot about tech from the Russians during the campaign when he coordinated the fake news assault in Wisconsin and Michigan. ALLEGEDLY .
Last month, Jared presided over the White House Technology Summit . Everyone was there, including Apple, Google, Microsoft, Oracle and OpenGov.
WAIT, what's that last one? Well, OpenGov is a tech startup that Kushner's venture capital firm used to have an ownership stake in. But don't worry, Jared sold his shares to his brother, so there's no conflict of interest here . Plus, the staff came up with the idea to invite OpenGov all by themselves!
Mr. Kushner didn't suggest the invitation to OpenGov, according to Matt Lira, who works in his innovation office. "It was my idea to invite OpenGov to our technology leadership listening session," Mr. Lira said in a statement. He added that he knew OpenGov from working with them in previous congressional roles.
OpenGov is valued at $180 million, so it definitely earned its seat at the table with those companies whose average value is $250 billion. And OpenGov only sells its software to states and municipalities right now, but it would really like to scale up and start doing business with the federal government. So inviting them to this summit to hobnob with the bigboys just makes sense!
Yep! Most transparent administration ever!
[ Yahoo / Business Insider / Politico / Politico , again / NYTimes / Politico , again / WSJ ]
All weekend, Wonkers! Don't forget to tip your server!