Discover more from Wonkette
Wonkette is filthy, hilarious, liberal news. YOU CAN HANDLE THE TRUTH!
Over 18,000 subscribers
Oregon Gov. Kate Brown Is Nation's Least Popular Governor, So That Seems Unfair
She's actually not that bad. We swear.
Morning Consult ran a story last week ranking the nation's governors by approval rating, and Democratic Oregon Governor Kate Brown brought up the rear with just 43 percent approval. Vermont GOP Governor Phil Scott commands the top spot with 79 percent.
Why exactly is Brown America's least popular governor? I live in Oregon and have apparently survived Brown's apparent reign of terror unscathed. (Full disclosure: I met the governor at a private function recently, and she was charming.) She's not scandal-ridden like South Dakota GOP Governor Kristi Noem, whose entire COVID-19 policy appears to be to let God sort 'em out. Noem ranks 14th with 58 percent approval. Yes, that Kristi Noem.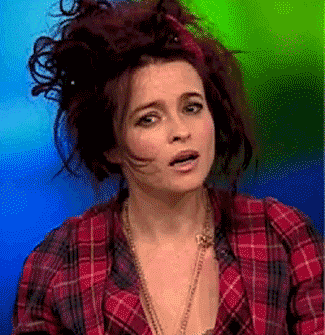 Oregon's economy has also reasonably weathered the pandemic. According to state economist Josh Lehner:
The economic recovery from the pandemic continues to be robust. Booming wage gains are now offsetting the fading federal aid. Household incomes and consumer spending remain strong, supporting an overall bright outlook. The economy is set to reach full employment a year from now, or three times faster than in the aftermath of the Great Recession.
Governors usually ride the wave of positive economic trends, but Brown is still less popular than that  Cats musical. Despite her solid efforts keeping Oregonians alive during the pandemic, Brown faced considerable backlash last year for the ongoing unrest in downtown Portland. Folks also weren't thrilled with all the homeless people sleeping in tents near the food trucks.
Local pollster John Horvick with DHM research said Brown's "numbers are as negative as Trump's were during his administration." That's a slightly unfair comparison considering Trump is an unhinged authoritarian who incited an attack against a co-equal branch of government. Brown's major failing is not making homeless people go away forever.
"Voters are mad about homelessness and really upset about crime," Horvick says. "There is disorder and decay out there, and I think voters are feeling somebody should be held accountable."
 Joe Scarborough also claimed that Brown was presiding over Portland's "disorder and decay." It's really not that bad here. The pandemic hit downtown hard, and I predicted a corresponding increase in crime rates even before the unrest. Portland has exceeded the national trend in rising homicides, but it's still not The Purge. (Although conservatives and those ever-fickle moderates want to claim that any efforts at holding the police accountable are directly responsible for the increase.)
Brown has taken more of a hit than Washington Governor Jay Inslee, and Trump's Department of so-called Justice also declared Seattle an "anarchist zone." Seattle also has aconsiderable homeless problem, which apparently annoys residents because it's more "visible." Yet Inslee still enjoys 55 percent approval.
Horvick declared in March that Brown "has never been particularly popular." What's worse is that Oregonians support most of her policies, especially related to COVID-19 and her push to get students back in school, but that doesn't show up in her approval ratings. Voters give her little to no credit for everything she does that they like, but directly blame her for everything that goes wrong. In short, she's a classic Democrat.
Brown's spokesman, Charles Boyle, says the governor is focused on serving her constituents rather than worrying about polls.

"Gov. Brown's top concerns are the health and well-being of Oregon families, keeping students learning in classrooms, and a strong and equitable economic recovery––not her political favorability," Boyle says.
 Brown is term-limited out of what would've likely proven a difficult election next year. The upside for Democrats is that it seems as if voters resent Brown herself and not her policies, so there's no need to shift right or anything too desperate. However, moderate Democratic state Senator Betsy Johnson is running for governor as an independent. Oregon House Speaker Tina Kotek, state Treasurer Tobias Read, and former New York Times reporter Nicholas Kristof are also running for the Democratic primary nomination. I presume no one informed Kristof that there were other, actual qualified candidates.
Meanwhile, back in Vermont, Phil Scott's popularity is more than a little concerning because Democratic incumbent Patrick Leahy is retiring next year. Scott so far insists he won't run for the open seat, but why would anyone trust a Republican?
It's probably no consolation to Governor Brown, but I still think she's swell.
[ Willamette Week / Oregon Office of Economic Analysis ]
 Follow Stephen Robinson on  Twitter.  
     Do your Amazon shopping through this link, because reasons .
Yr Wonkette is 100 percent ad-free and entirely supported by reader donations. That's you! Please click the clickie, if you are able.