Discover more from Wonkette
Wonkette is filthy, hilarious, liberal news. YOU CAN HANDLE THE TRUTH!
Over 18,000 subscribers
Republican Losers Club Update
It's your Republican presidential primary-focused Sunday show rundown!
The first Republican presidential debates are still a long way to come, but already we have seen those delusional enough to try to run for the 2024 nomination make fools of themselves. Two weeks ago, we saw Nikki Haley face-planting while defending her candidacy on Fox News. Last week, we saw Sen. Tim Scott repeat the same mistake as Haley while Republican National Committee Chair RonnaRomneyMcDaniel offered up loyalty oaths and failed to condemn coups.
So let's check up on two more 2024 Republican presidential contenders and see how their early attempts are faring.
Chris Sununu: The Susan Collins Of Mitt Romneys
"Meet The Press" with Chuck Todd hosted New Hampshire Gov. Chris Sununu because he's considering running for the Republican nomination and the media will give anyone time who says so — especially those who have made their public image being a "good" or "sane" Republican. But this interview did a lot to both prove what a fraud Sununu is and how subservient a lemming he will ultimately be.
Sununu discussed his hopefulness for the future and the next generation of Republicans made up of optimistic, inspirational conservatives. Todd pointed out Sununu had spoken to the Club For Growth, which Todd pointed out supported Donald Trump and all his unhinged MAGA-endorsed candidates in the midterms instead of those that Sununu claims he wants.

Sununu tried again to explain how his supposed "change in approach' is what the Republican Party really wants, but then Todd pointed out reality and how his sugarplum wishes for different primary voters won't materialize.
TODD: I understand what you're trying to do. At the same time you heard the former president at CPAC, and he certainly has as stranglehold on 25 to 35 percent of the party, we can have a debate about the specific number, and you know what those folks want. They want to make liberals cry, right? Like, that's the message they want. They want that more than they want a big tent. So how do you appeal to those voters?
Sununu kept insisting that Republican primary voters want "leadership that is results-driven, that gets stuff done" and "if there's that part of the party that wants to, as you said, 'make liberals cry,' or whatever it might be, you do it by winning, and you do it by getting stuff done, passing it through Congress, working on both sides." The problem is that the old days of acting normal to get elected but then passing draconian laws won't get you elected. You don't win a primary unless you vow to make "the libs cry," which then makes it infinitely harder to win the general election when suddenly those liberal and independent voters can tell you to kick rocks.
Sununu was also asked about the RNC's required loyalty pledge to participate in RNC-sanctioned debates. Did Sununu, like Asa Hutchinson, say how bad the oath is if it supports insurrectionists?
"Chris Sununu on Meet the Press indicates he's willing to support Trump in 2024: "I'm gonna support the Republican nominee.""

— Aaron Rupar (@Aaron Rupar) 1678030153 
Nope! Sununu will support anyone with an 'R' by their name, even if they tried to overthrow the government or actively represent the very things Sununu claims to oppose. Need further proof? Let's see who Sununu could see winning the Republican nomination today.
SUNUNU: [...]Right now if the election were today, Ron DeSantis would win in New Hampshire, there's no doubt about that in my mind. I think Ron DeSantis would win in Florida. [...]
Sununu didn't say this in disgust or fear but to point out how the "new generation" of DeSantis would defeat Trump, even though ideologically DeSantis is the same as Trump. Sununu is basically selling "New Coke" to replace "Old Coke," and that is not going to age well.
About as badly as the first time. For the product and the pitch person.    youtu.be 
Sununu was also asked about the Fox News/Dominion case revelations and he tried to "both sides" the issue, which Chuck Todd disputed (either out of journalism or fear of losing his "both sides" crown).
TODD: Yeah. Intentionally lying to viewers, though, that to me seemed to cross a line.

SUNUNU: Well, look –

TODD: You can make a mistake, but that wasn't a mistake.
Sununu tried to bring up Hunter Biden's laptop (which mainstream media never repressed but wanted vetted before reporting on it) and the possibility of COVID-19's origin in a lab (which was reported based on the credible available evidence at the time). This proves the Wonkette theory of No-Good Republicans still holds strong — that and the Republican obsession with NSFW pics of Hunter Biden.
Pompeo Continued Delusional Tour Continues
Mike Pompeo, like the weasel he is, has been trying to distance himself from Trump and his administration despite leaning heavily on his past experience in said administration to justify his presidential run. Pompeo has hit Trump on the deficit and made a direct jab at CPAC on March 3. On "Fox News Sunday," Pompeo was more subtle about it. He didn't mention Trump by name but made the same case.
"Fox's Shannon Bream: "Are you saying that President Trump wasn't a true conservative leader?" Former Trump CIA Director Mike Pompeo: "Six trillion dollars more in debt, that's never the right direction for the country.""

— The Recount (@The Recount) 1678026893 
These are pretty strong words coming from a guy who helped add to that debt while serving as CIA director and secretary of State for the Trump administration. Pompeo was asked by Shannon Bream about his critiques of Trump and again Pompeo made vague allusions to him while avoiding his name.
"Pompeo says it's "the time to elect serious leaders" who aren't "throwing out whoppers" and "spending all their time on Twitter," but he still won't criticize Trump by name."

— Aaron Rupar (@Aaron Rupar) 1678028075 
Pompeo added:
[...] the moment for celebrity, the moment for stars is not with us. It's the moment for America to go back to it's conservative founding and it's conservative ideas. And I am very confident [...] we are headed that direction.
Three things:
The Republican Party that has elevated Ronald Reagan , Trump , Fred Thompson , Clint Eastwood , Sonny Bono and Arnold Schwarzenegger have always been "star fuckers." It's why they bow for any conservative celebrity when they reveal themselves.

The thing those celebrities have is some type of charisma or charm, which is why they are elected.

Pompeo will never be president.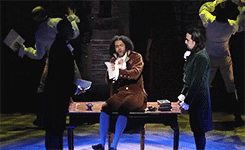 Have a week.
Subscribe to the Wonkette YouTube Channel for nifty video content!
Click the widget to keep your Wonkette ad-free and feisty.