Discover more from Wonkette
Wonkette is filthy, hilarious, liberal news. YOU CAN HANDLE THE TRUTH!
Over 18,000 subscribers
Sarah Palin A Total Loser. Again.
Okay, Alaska, you convinced us. Ranked choice voting is AWESOME.
We will never get tired of watching Sarah Palin get her clock cleaned. That dingbat has been annoying us for almost 15 years, ever since Karl Rove foisted her on the John McCain campaign. Watching her debate Joe Biden was pretty much the cringiest thing ever. Well, until this ...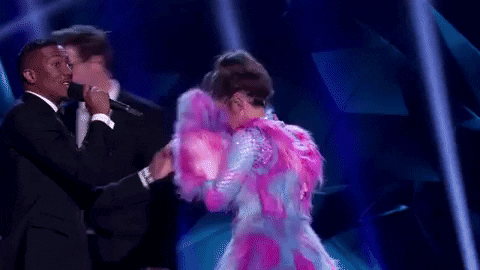 Whyyyyy would the whitest of White women choose to rap "Baby Got Back" while dressed as a pink and purple bear?
Whatever! The point is, this nutbag should never be anywhere near the levers of power. And thanks to Alaska voters, it looks like she won't be. While it is statistically possible for Palin to pull off an upset in her race for Alaska's sole seat in the US House of Representatives, the most likely outcome is a repeat of the August special election to fill out the late Rep. Don Young's term. In that contest, Democrat Mary Peltola took 39.7 percent of the vote, with Republicans Palin and Nick Begich receiving 30.9 and 27.8 percent respectively. Under Alaska's ranked choice voting system, Palin needed 70 percent of Begich's voters to mark her as their second choice to get over the top. But they didn't, and Peltola wound up with 51.5 percent in the second round, making her the first Alaskan native member of Congress and the first Democrat to represent the state in the US House since 1972.
There are still a lot of ballots to be counted in Alaska, but as of this writing, Peltola has 47.1 percent, while Palin is at 26.6 and Begich is at 24.3. There's no reason to think that Palin is going to do any better with Begich's voters than she did three months ago — and she's got a lot more ground to make up since Peltola gained vote share.
Assuming Peltola doesn't get over 50 percent by the time they finish counting, the votes won't be retabulated without the also-rans until November 23. At which point, we can reconvene here to make fun of Sarah Palin again. It's a time honored Thanksgiving tradition !
Meanwhile Donald Trump's promised to torpedo Senator Lisa Murkowski's career for the dastardly crime of voting to impeach him and helping to stymie his efforts to deprive millions of Americans healthcare. Right now, Kelly Tshibaka, who thinks God anointed her queen of the fishes, is more or less tied with Murkowski at about 44 percent. But Democrat Pat Chesbro is clocking in with about 10 percent of the vote, meaning she's guaranteed to be eliminated — and clearly her voters aren't putting Tshibaka as their second choice.
For her part, Tshibaka said she wasn't marking a second choice on her Senate ballot because Murk isn't actually a Republican.
"Lisa Murkowski's been censured by the Alaska Republican Party and she's been removed from membership," she told Alaska Public Media . "She's out there actively campaigning for Nancy Pelosi to keep the leadership in the House. So that's not a red candidate in Alaska. That's a blue candidate."
Was Murk really campaigning for any House member, much less Speaker Pelosi? Seems doubtful — but we assume Tshibaka meant when Murkowski said she'd be voting for Peltola over Palin in the House, which was very LOL indeed.
 Rude Sarah Palin Won't Even Endorse Her Democratic Opponent Mary Peltola, Even Though Everybody Else Is 
  Over at the Murkowski campaign party, political consultant Jim Lottsfeldt was optimistic.
"In the best of all worlds, she'd be ahead right now, but she's not," he told APM. "But when you project rank choice voting, she's going to win. It's pretty easy math. It would just be more fun for everyone in this room if she had a lead."
And in further good news from the Last Frontier, Democrats seem to have picked up a couple of seats in the state Senate, while moderate Republicans seem poised to edge out a handful of their more extremist brethren, handing control of the body to a bipartisan coalition come January.
So, good on ya, Alaska. And as for Sarah Palin, GIRL, BYE.
Follow Liz Dye on Twitter!
Click the widget to keep your Wonkette ad-free and feisty. And if you're ordering from Amazon, use this link, because reasons .