Discover more from Wonkette
Wonkette is filthy, hilarious, liberal news. YOU CAN HANDLE THE TRUTH!
Over 18,000 subscribers
Supreme Court Ready To Rock You, We Mean Really, Throw Rocks At You
2020 gonna be lit. We mean set on fire.
It is October and the 2020 Supreme Court term is officially upon us. And boy oh boy, is there a shitstorm brewing.

2020 is going to be another blockbuster year for our country's highest court. From gays to guns to God, SCOTUS is set to make a number of rulings that could fuck over the country for decades to come.
And with the current makeup of the Court, that seems likely. Let's get to it.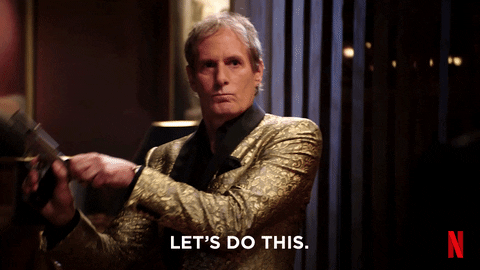 The Basics
The Supreme Court term always starts on the first Monday in October -- but that doesn't mean we'll be getting decisions any time soon. The start of the term is when the Court starts hearing oral arguments in the cases it will decide the following year.
It's hard to get a case in front of the Supreme Court. Every year, SCOTUS gets around 7,000 cert petitions. From those, they choose to review around 60 to 70 cases. The Court has already picked most of its cases for 2020, but is likely to add around 20 new cases before the end of the term.
The Issues
The 2020 Supreme Court docket is full of important cases that raise issues affecting millions of people across the country. Where the 2019 term had two big blockbusters -- partisan gerrymandering and the Census citizenship question -- the 2020 term is chock full of them.
Some major cases that have the potential to set the tune for the next 50 years will be argued over the next several months. Here's what we can expect to see.
LGBTQ Rights & Employment Discrimination:  
Bostock v. Clayton County, Georgia
 and 
R.G. & G.R. Harris Funeral Homes v. EEOC
Oral arguments were held yesterday in three cases about whether federal law prohibits employment discrimination against LGBTQ people. We wrote about this case back in August, after the United States Department of Justice decided to argue that transgender people and women deserve to be discriminated against at work. And it hasn't gotten any better since then.
Title VII of the Civil Rights Act of 1964 prohibits discrimination on the basis of sex. The issue in these cases is whether Title VII's ban on "sex discrimination" includes a ban on discrimination based on sexual orientation and gender identity.
Despite recent wins for LGBTQ rights, employment discrimination against LGBTQ people remains legal in more than half of the states in the US -- and discrimination still happens every day. Fifty-two percent of LGBTQ Americans live in places where it's legal to discriminate against them simply for existing. Absent federal, state, or local protections, employers can discriminate against, fire, and harass employees because of their sexual orientation.
At oral arguments, Justice Gorsuch had some ... interesting thoughts.
Gorsuch said there are strong arguments favoring the LGBT workers. But he wondered whether the justices should take… https: //t.co/JRIewXhS1q

— Ken Guggenheim (@Ken Guggenheim) 1570557974.0 
Yeah, gotta be careful about that "massive social upheaval" that would occur if we had something approaching equality for LGBT people in the workplace.
Abortion:  
June Medical Services v. Gee
Last Friday, the Supreme Court granted cert in June Medical Services v. Gee , a case that could have major implications on abortion access for women and pregnant people in vast swaths of the country.  
In 2016, the Court ruled in Whole Woman's Health v. Hellerstedt that a Texas law placing unnecessary restrictions on abortion clinics and doctors was unconstitutional because it placed an undue burden on people seeking abortion care.
Louisiana has a law that's a whole lot like the Teas law struck down in Whole Woman's Health . Like the law at issue in Whole Woman's Health , the Louisiana law seeks to require abortion providers to jump through a number of hurdles that don't exist for other types of doctors, like having admissions privileges at local hospitals. But the conservative US Court of Appeals for the Fifth Circuit said "Eh, that's NBD" and gave the Louisiana law the go-ahead. Praise be.Since Whole Woman's Health was decided, Kegs Kavanaugh has replaced Justice Anthony Kennedy, who was the deciding vote in that case. That is ... not good. This case doesn't call for Roe v. Wade to be overturned entirely, but it could make the situation very bleak for women and pregnant people across the country.
DACA: Trump v. NAACP
The future of DACA and the fates of the 800,000 Dreamers with DACA protections are in the hands of the Supreme Court.
In June, the Court decided to take up a trio of cases about the Deferred Action for Childhood Arrivals program. DACA gives undocumented young people who came to the US as children the ability to remain here legally if they meet a a bunch of requirements, submit to a criminal background check, pay a bunch of money to apply, and keep the federal government updated on their whereabouts.
If SCOTUS allows Trump to terminate the DACA program, hundreds of thousands of young people who only know life in America could have their lives uprooted. And they already willingly gave their personal information over to the government that would try to deport them.
Guns: New York State Rifle & Pistol Association v. City of New York
A New York City law restricts where gun owners can have their guns. Gun owners in NYC have to get a premises license, which allows them to transport their guns to shooting ranges and other homes. The challengers argue the law is an infringement on the Second Amendment.
This is the first major firearms case to make it to the court since 2010, when it struck down Chicago's handgun ban. NYC already repealed the law that the case had challenged and asked the Court to dismiss the case, which it refused to do. That does not bode well for gun control advocates.
Other Cases To Watch
Some of this term's other major cases include:
 Kahler v. Kansas , where the Court will decide whether a state can constitutionally abolish the insanity defense.

 Ramos v. Louisiana , about whether unanimous jury verdicts are required in state-level criminal trials.

 US Forest Service v. Cowpasture River Association   , which will determine whether a natural gas pipeline can be built through the Appalachian Trail.

 Espinoza v. Montana Department of Revenue   , which will decide whether states can be forced to fund religiousindoctrinationeducation.

 Moda Health Plan, Inc. v. United States   , about subsidies insurance companies argue they're owed under the ACA.

 Hernández v. Mesa   , about whether the family of a 15-year-old Mexican boy on Mexican soil who was killed by CBP can obtain damages.

 Comcast v. National Association of African American–Owned Media   , which could gut federal race discri-mination protections in employment.
What Now?
Now, we wait. Although unlike the Tom Petty song, here the waiting is not, in fact, the hardest part. What comes next is.
The cases the Court is hearing aren't just esoteric academic exercises. Right or wrong, these cases are going to affect a lot of lives. And if this term's cases all go the way the Federalist Society is hoping, it will only further marginalize LGBTQ people, women, people of color, and immigrants.
But, for now, we wait.
We won't be getting any merits rulings from SCOTUS until February, and the decisions will continue to trickle out until the end of June.
It's also entirely possible that some more Trump fuckery will end up on the Court's 2020 docket by the time everything is said and done. There are already at least half a dozen cases pending about Trump's tax returns, in addition to the current fight over whether it actually counts when the president commits a bunch of crimes.
Welcome to the 2020 Supreme Court Term. Everything is bad.
Wonkette is ad-free and supported by YOU ONLY. Help us pay the writers please! Click the thing, choose an amount, click "paypal" or the other one and GO!