Discover more from Wonkette
Wonkette is filthy, hilarious, liberal news. YOU CAN HANDLE THE TRUTH!
Over 18,000 subscribers
Texas Congressman Randy Weber Will Impeach Obama For Going On The Zach Galifianakis Internet Show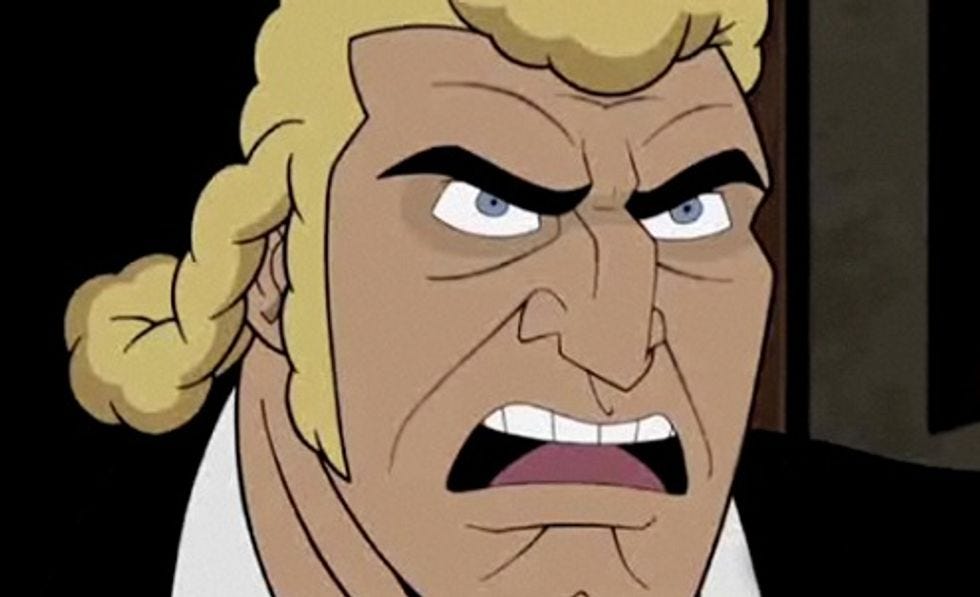 Unwashed troglodyte taint Randy Weber, a leading Wonkette candidate for Legislative Shitmuffin of the Year, has returned to grace us all with some high quality incoherence today. What has Randy's knickers all knotted and crammed up his rectum like a Pocket Rocket dildo? Oh, just that Our Most Exalted Star of the Firmament, Barack Hussein Obummer, is wasting all his time doing internet videos instead of getting to the bottom of what happened in BENGHAAAAZI!!!!
What are some other things President Obama should be doing instead of wasting everyone's time encouraging young people to sign up for health insurance before the March 31 enrollment deadline?
Bombing Russia

Going to Moscow to personally give Vladimir Putin a swirlie, then bombing Russia

Fixing Twitter (SERIOUSLY THE WONKETTE CHAT CAVE IS VERY UPSET THAT THERE HAS BEEN NO TWITTER FOR LIKE TWENTY MINUTES TODAY)

Hanging Lois Lerner by her thumbs until she gives up everything she knows about the IRS "scandal"

Personally scouring the South China Sea for that missing Malaysian airplane

Sending troops to free Crimea, going to Moscow to give Vladimir Putin a swirlie, then bombing Russia

Telling Michelle from now on he only wants to wear dad jeans, goddammit.

NO GOLF, WEEKEND TRIPS, OR TELEPROMPTERZZZZZ

Apologizing for all the times he apologized for America

Behaving like less of a tyrant

Delivering an AR-15 and ten high-capacity magazines to every man, woman and child in America. PEW PEW PEW

Holding his breath until he turns blue

Impeaching himself

Resigning
Also Randy Weber would like all of the Congressional Gold Medals, please.
[ TPM ]