Discover more from Wonkette
Wonkette is filthy, hilarious, liberal news. YOU CAN HANDLE THE TRUTH!
Over 18,000 subscribers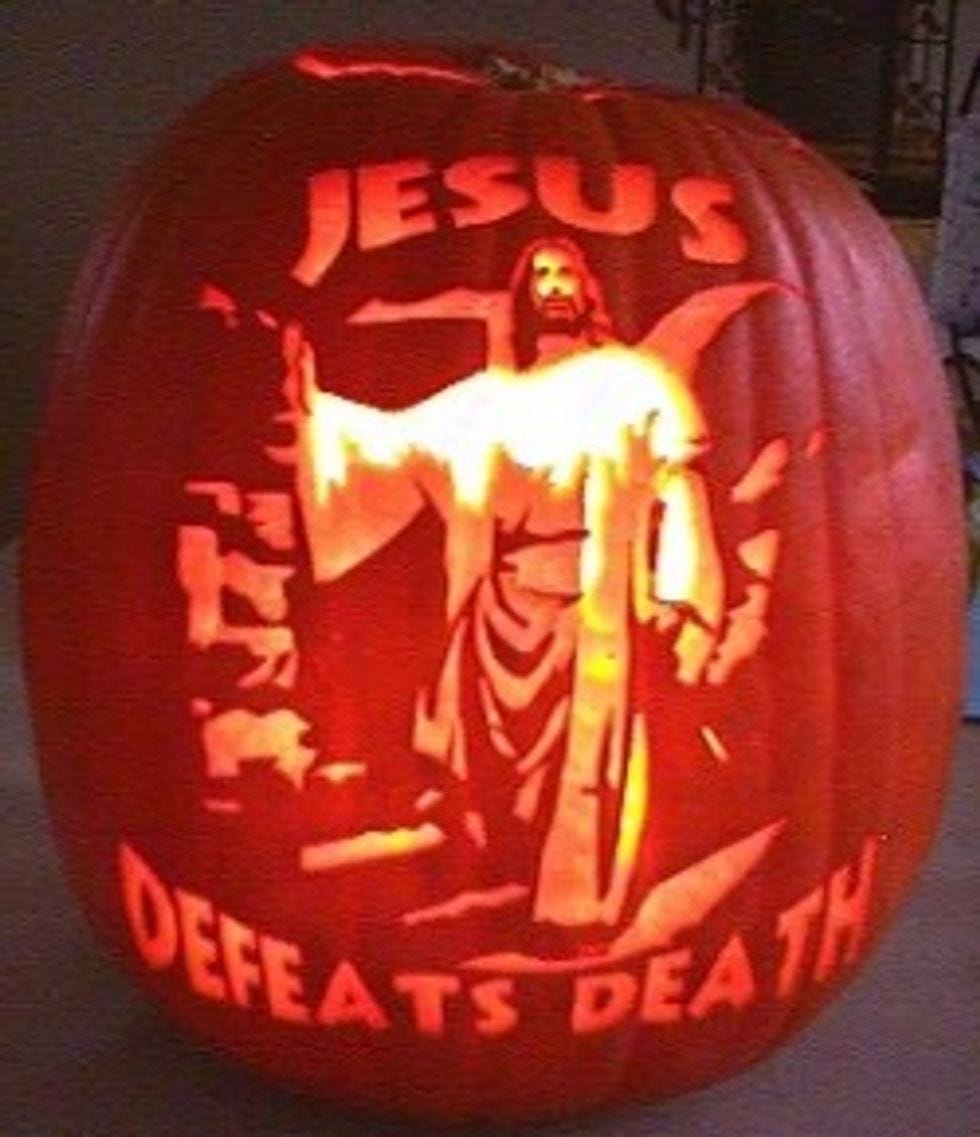 The fringe end of the Jesus people spectrum is still sore about the unholy existence of patron witch-saint Christine O'Donnell's annual demonic pagan sex party "Halloween," so they are heroically promoting a hilarious/doomed Internet campaign to put the "Jesus" back in "Ween" this October 31st. Everyone celebrate "Jesus Ween," for the kids! Oh sure, it may sound like a creepy Ted Haggard joke, but no: Jesus Ween celebrants are called upon to surprise the costumed child-heathens' outstretched candy pails with miniature Bibles, which we are guessing will rank right along with the travel-size floss the neighborhood dentist is always giving out. How about a fun "Jesus Ween" commercial, after the jump!
Everyone, please consider introducing some filthy Jesus Ween to your city:
Aaaand, for good measure. here are our favorites from the unmoderated "testimonials" submitted to JesusWeen.com via Facebook:
"Sandra" - I am so excited about JesusWeen. Personally, I don't like or celebrate Halloween. Usually, I lock myself up and pretend no one is home on that day. This year, I look forward to handing out Christian gifts and reaching my world.

"Barnes" - Just want to thank you. I am glad to see christans that don't celebrate halloween so many do and think i am harsh or weird because i will not allow my son to dress up for this devils holiday am glad to see church's giving the kids another option for that day THANK YOU

"John" - My kids just asked me if I knew what a ween was, and we are born again.
Careful there with the sarcasm, "John!" The Jesus Santa is watching.  [ JesusWeen.com via BoingBoing ]